Have you ever loved a Pierre Frey fabric so much you wished you could wear it? Thanks to Latin American fashion label Maison Alma, you can. The French fabric designer has joined forces with Maison Alma to create La Botanica, a tropical collection of outerwear and bucket bags exclusively for New York's Bergdorf Goodman.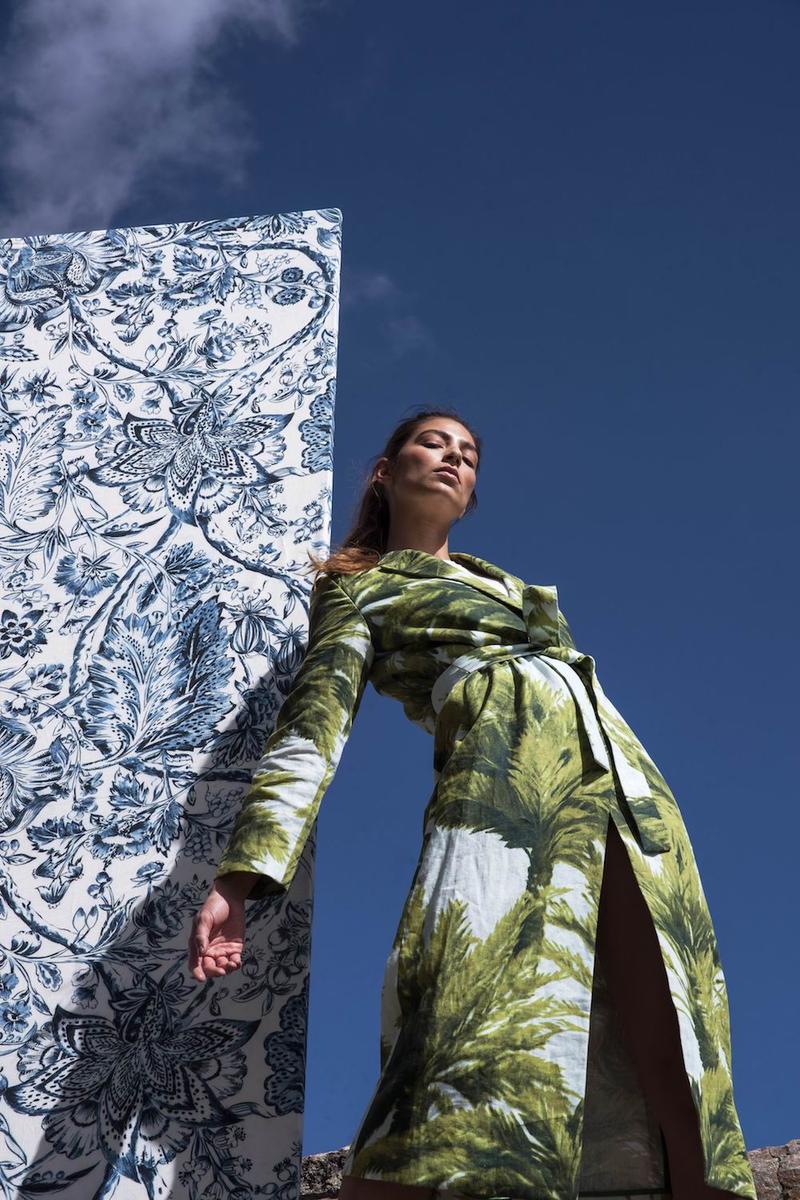 Eight of Pierre Frey's vibrantly printed or embroidered fabrics, including new styles Bonsai, El Jardin y La Fiesta, and Flored de Paper, were handpicked for the collection's eight coats and three bags. On a mission to reinterpret interior design's revered materials for the wardrobe, Maison Alma describes each item as "a voyage to experience nature in the city, mastery of color, and resistance and heritage through a unique textile jewel by Pierre Frey."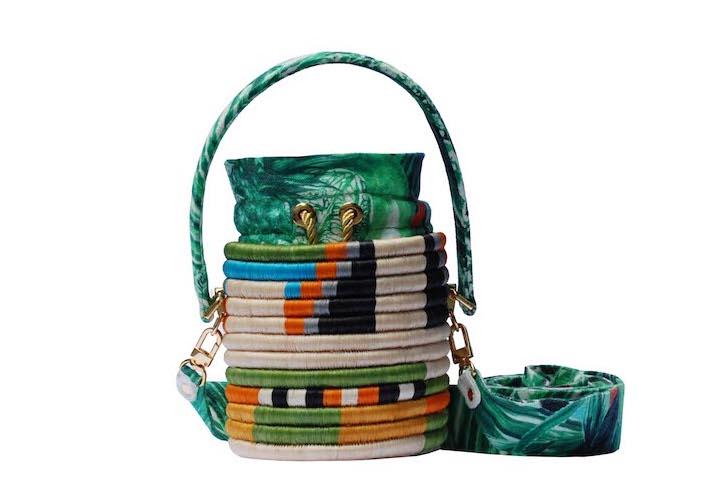 The design duo's pop-up marks the brick-and-mortar U.S. debut of Maison Alma, which was launched by French-Colombian designer Daniela Bahamón in 2017. The designer's Latin American roots have long motivated her designs, drawing inspiration from South American architecture and vibrant colorways. All items in the 11-piece collaboration are handmade in Colombia by old-world tailors, dubbed "the guardians of Bogotá's 'Sartoria' legacy" by the brand.
The La Botanica collection is now on display on the third floor of Bergdorf Goodman (754 Fifth Ave.). The outerwear is also available in Maison Alma's online shop. Price points range from $2,410 to $3,530.