Today's successful brands are laser-focused on becoming memorable and relatable by forging an emotional connection with customers. That fixation on consumer experiences has reached new heights with the emergence of a relatively new C-suite role: chief customer officer.
A 2016 Forbes article charts the position's rise from obscurity to necessity: "No longer are consumers valuing brands based narrowly on their experience with a product. They evaluate their interactions across every touch point and can easily assess a brand by how it stacks up against the best-in-class options." In that climate, how could you not devote a senior-level executive to focus on the customer's needs and desires?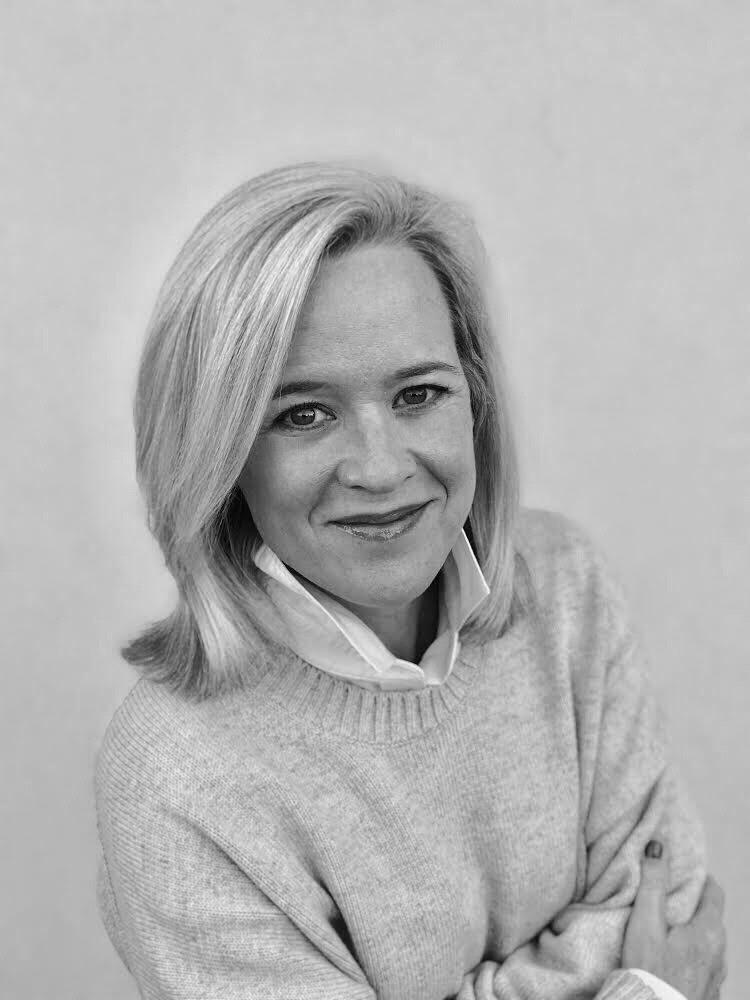 Courtesy of Interior Define
For D2C furniture brand Interior Define, known for its made-to-order upholstery, the arrival of Jill John in the newly created role comes on the heels of the appointment of new CEO Antonio Nieves in June—and just in time for what looks to be a period of rapid growth for the company. "When I think about the brand, and the opportunity to allow consumers to define who they are through their furniture, I see an unmet market need—one that I'm excited about helping this company to realize," Nieves told Business of Home while outlining his plans in July.
John is no stranger to putting customers first. She spent the past five years as senior vice president of customer experience and brand marketing at Serena & Lily, and before that, she focused on the development of B2B channels at Williams-Sonoma as director of sales and business development. Her experience points to the importance of keeping the customer at the forefront while scaling. "Without the customer, you're driving something that's not relevant," she says.
Just two weeks into her new position as chief customer officer at Interior Define, John talks to BOH about the emergence of the role, Interior Define's plans for growth, and a new product category debuting tomorrow.
Chief customer officer is not a job title we've seen often in the home furnishings industry. Do you think that kind of focus on customer experience is a relatively new phenomenon, or are we just talking about it differently?
In this ever-competitive retail landscape, no matter the category, there's been a realization that customer is key—brands are finally listening to the customer and understanding what it will take to exceed their expectations. That's the key driver of engagement and retention. Before, it was all about the product. Now, it's more about: If we want to differentiate ourselves, let's create a unique experience that draws them in and creates loyalty.
And what advantages does having someone with this focus bring to a business?
With a lot of digitally native brands, we have the benefit of collecting a lot more data now, so we can offer a personalized service. Because we know preferences and buying behavior, we can offer an experience that is tailored to customer needs. In our specific category of home furnishings, they want customizations, they want [product that's] uniquely their own. Our job at Interior Define is to remove the friction across the customer journey—make shopping an easier, more inspirational process.
We want to make sure they have every resource necessary in order to choose what works best for them. That's a website with every available option, which you can see in 360 rotation, and a mobile app to see what [the product looks like] in your home. If you're sitting at home and looking online, you feel like you have every option easily at your disposal to make your decision.
We also extend that to retail stores, with associates who are empowered with resources to give you every possible option, create renderings, show you swatches. They are authorities on custom and can walk you through the process seamlessly.
What are some of the friction points you're looking to address?
[Customers say] the site is too slow, they can't pull up the sofa they want in the color they want, they can't picture [the piece] in a room, and [are looking for] transparency in fulfillment. [We want to provide] as many options as possible, but curated.
I'm also joining at a [specific] point in the company; [when I joined Serena & Lily] five years ago, it was at a very similar inflection point: a high-growth phase, in need of more experienced folks to come in to develop retail expansion, unique customer expansion and identify the brand's unique point of view. It's a very appealing place to be, having been there before and knowing what levers I can pull.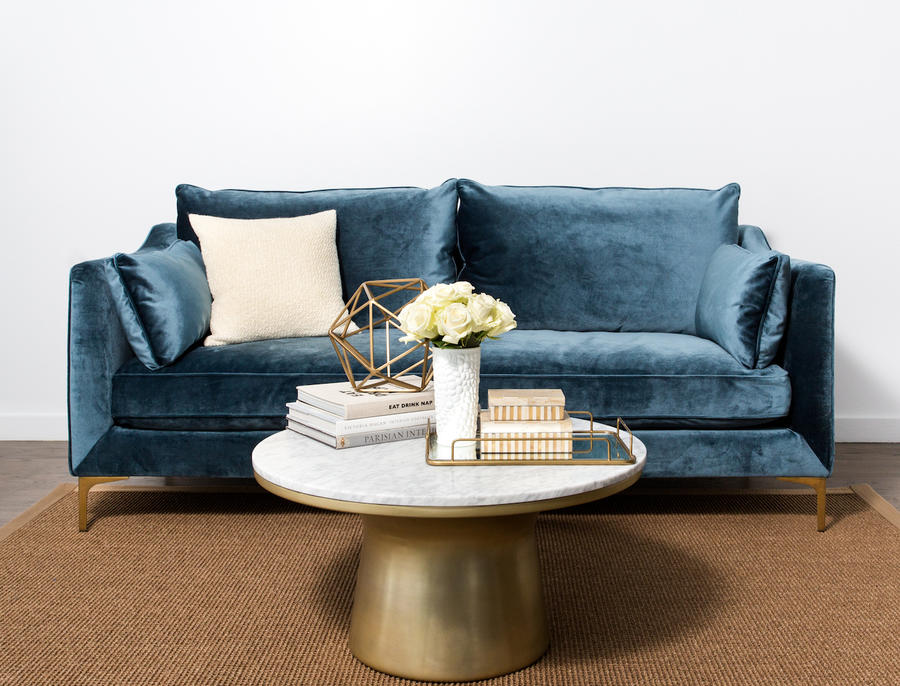 Courtesy of Interior Define
What do you focus on first?
The expansion of the stores is something I'm really passionate about—a refresh and expansion to make sure the footprints are engaging, the vignettes are inspired, our talent is the most knowledgeable out there, and that we are opening in key markets where we know our followers are.
Expansion into new categories will also really round out the living room for us. The sofa is our hero product, and that will remain key for us. But we want to provide inspiration around adjacencies—rugs, coffee tables, side tables. It's important to round out design projects for each of our customers.
Where does the trade fit into brand growth?
I have a deep history working with the trade; in the past, I've worked to grow those relationships and build out trade programs. Trade has always had a special place in my heart because they take our beautiful design, interpret it uniquely, and provide so much inspiration for our customer base. [In this role], I'll continue to grow those relationships and introduce new members to our trade programs.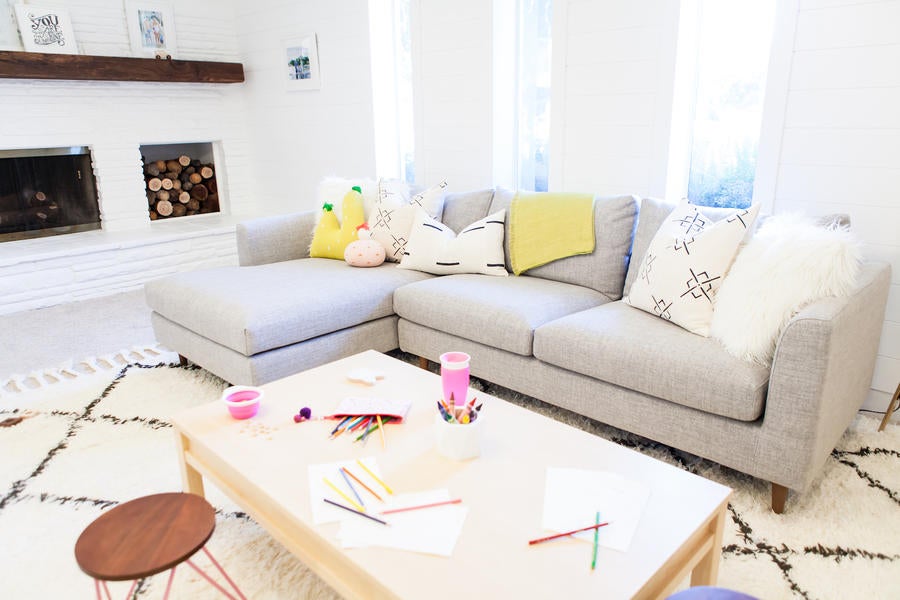 Courtesy of Interior Define
Your job is to focus on the customer—but on a day-to-day level, what does that really mean?
The role is fairly new and emerging. My job is to make sure other members of the company are aware of customer needs and expectations, whether in product design or digital content—it's making sure we're always thinking of the customer across all platforms. My role is to come in and say, "I understand the customer mindset, I'm listening to feedback and product reviews. Let's take the customer's mindset [into account] and be responsible in delivering the products and service levels that meet their expectations."
What's appealing to me about retail is the relationship with the customer. I love working in stores, hearing their stories, understanding their journeys—and that's essential in driving a successful company. Without the customer, you're driving something that's not relevant.
When did you realize that was a passion point?
I look back to shopping experiences I've had as a consumer that were over-the-top and made you feel special. There was a store in Houston when I was growing up called Leslie and Company—it's no longer there, but they would greet you with a beverage, chat about life, and it was just a genuine shopping experience. There was a tailor on the spot to change a hem by half an inch; no request was too small, and they had everything on site to help you. It highlights for me what I want to bring to the table: memorable experiences that keep people coming back.
What are some of the exciting projects you've got coming up?
In addition to expanding store footprint and new categories—the first expansion, rugs, launches on Tuesday—and working with the trade, I'm excited about creating new, inspiring content and moments our customers can aspire to. [We'll be] driving home the point of view that we offer the most customizable sofa at the most accessible pricing in this middle-market space—and we need to let people know about those benefits and the service model that accompanies it.
Every person who orders a swatch receives a personalized contact, because we know the importance of having someone take you through the design process. Our current customers know about it, but there are so many potential buyers who don't. We need a bolder message about those benefits and that value proposition, amplified through many different channels—digital, influencer marketers, retail. We'll take a multichannel approach to amplify a strong, unique message.