Has the industry's favorite social media outlet become its newest sales channel?
The design industry is hot for Instagram, not simply because of its blissful ease of use as a place where emojis pass for dialogue, or its endless inspiration. What retailers and design brands recognize is the sophisticated way it merges social media and commerce, validating the oldest and wisest of idioms: A picture is worth a thousand words. And now, you can shop it.
Instagram has slipped seamlessly into the daily routines of more than 700 million monthly active users. Forward-thinking design brands have been harnessing the app's marketing superpowers as a potent new sales channel, transforming their feeds into m-commerce (mobile commerce) experiences that offer immediate access to the goods. In an obsessively smartphone-connected society, consumers are transacting with taps over clicks. Criteo's "The State of Cross-Device Commerce H2 2016" study reported, "In the U.S., nearly two in five online purchases are completed on mobile, a year-over-year increase of 20 percent" and "Smartphones now account for a quarter of all online retail sales in the U.S., showing a year-over-year increase of 41 percent."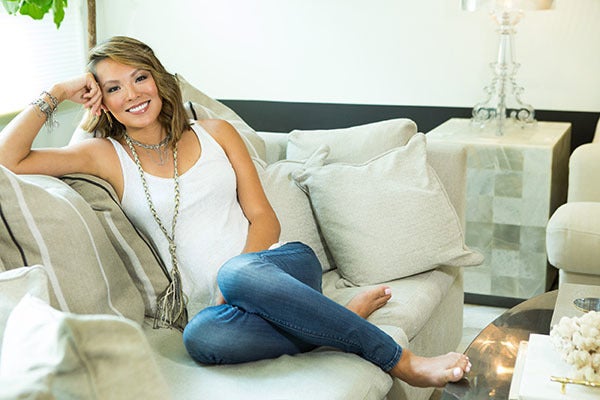 While the option to shop an Instagram feed feels like a recent phenomenon, fashion seized this wild frontier first. A group of enterprising style and beauty bloggers were at the bleeding edge of the shoppable content movement. RewardStyle, founded in 2011 by fashion blogger and personal shopper Amber Venz Box and her husband, Baxter Box, was one of the very first digital content monetization platforms. Venz Box adopted the commission-based model she knew from her personal shopping gigs to digital content. LIKEtoKNOW.it, the company's mobile-first platform, has done the same thing for the shoppable Insta-universe, making it possible for users to buy merchandise posted by influencers (mostly in beauty and fashion), and generating, according to the company, $210 million in sales for retail partners.
Last November, Instagram made a shopping feature available to 20 U.S. retailers, including J.Crew and Kate Spade. The select brands were offered access to special features, namely the ability to tag product, present more detailed information and to direct a user to a website to purchase. Presently, Instagram is rolling out the feature "to U.S. English-language accounts that sell apparel, jewelry and/or beauty products," according to a company spokesperson. The platform found that the more exposure users had to shoppable posts, the more they engaged. Instagram also noted that people who are "engaging with shopping posts are moving to the brand's site at a higher rate; posts with tagged products drove a statistically significant lift in website visits for businesses."
Driving user traffic to a brand's website is the ultimate Insta high for marketers. "Shopping on Instagram is an important brand- and product-awareness driver for us, and it greatly influences our consumer's path to purchase," says Will A. Smith, CMO of Abercrombie & Fitch Co., one of the original 20. "We found that as many as 25 to 30 percent of people who clicked through to the product details went on to visit our website, ultimately allowing further product exploration and brand discovery. From there, we can convert these consumers at a higher rate through Facebook and Instagram retargeting tools."
Instagram is the most important tool we have.
Zak Profera
At the moment, Instagram is not charging for its shopping feature, stating that it is "trying to learn quickly whether users are able to discover and find value from these new features before iterating on the offering, which we believe will happen best through an organic first experience." Design companies haven't been cited as a part of the next wave of business accounts invited to try the shopping feature, but that hasn't stopped many brands from enacting their own "shop our feed" retail initiatives. Companies are posting stylized product images and directing users to a link where they can "shop" a vignette and be directed to a brand's website, where a specific product can be purchased. Vendors like Like2Buy, ClicknShop.it and Have2Have.it have been on the scene for years, providing the back-end technology for brands to make the user experience seamless.
"When it comes to shopping, we set out to create something that was less transactional and more immersive," says the Instagram spokesperson. "Something that gave people more time and space to browse and evaluate products, making mobile shopping feel just like shopping. The solution is not as simple as just adding a 'buy' button."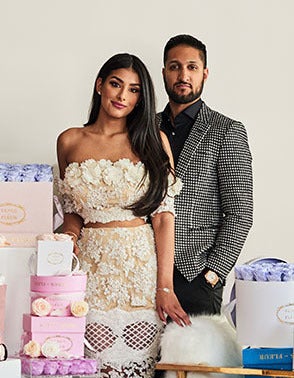 "I definitely see that this is going to have serious legs," says New York-based designer and retailer Kathy Kuo, regarding her decision to have a shop-the-feed option. "We feel really strongly about it, and that's why we've invested a lot in terms of technology and team members to drive this." She notes the significant behind-the-scenes effort to sort, tag, filter and link to product. Kuo describes Instagram as the "exploratory phase" for visitors to Kathy Kuo Home, and she's careful to make the distinction between visitors and customers. "Instagram [is] a supporting tool to drive commerce on our own site—that's ultimately where you convert," she says. "For us, it's a way to celebrate designers, our brand and all things beautiful."
Sight unseen is typically not a positive in the design world, but Instagram is shortening that curve. Lizzy Schofding, marketing manager of CB2, says: "I think the big advantage is we only have 10 stores in the U.S. right now, so Instagram gives our customers another way to be able to buy from CB2. It's an easy way for new customers to get from Instagram to our e-commerce platform without ever having to leave. And that's so important for someone who is just finding out about our brand—maybe they saw us tagged on another Instagram account. For us, it's capitalizing on that unexpected experience."
Serena & Lily began posting shoppable content in June 2016. "We're seeing an increase in sales via the Instagram shop, already surpassing revenue and number of transaction totals from last year," says Jill John, senior vice president of customer experience and brand marketing. "We've also noticed an increase in new sessions to our website via the Instagram shop versus last year."
Instagram is the most popular social media channel for Ballard Designs, says Mollie Kitchens, senior manager, public relations and marketing. The Atlanta-based furnishings company announced its shoppable feed on June 26 of this year in the brand's friendly voice: "Have you ever wanted to shop right from our Instagram post? Now you can! Click the link in our profile to shop each post. Bookmark it for delicious decor inspiration. Happy decorating!" The reaction was swift—one fan emoted, "tears in my eyes." While it's still early, Kitchens notes that Ballard's shoppable Instagram content is currently "a top referral link to our website."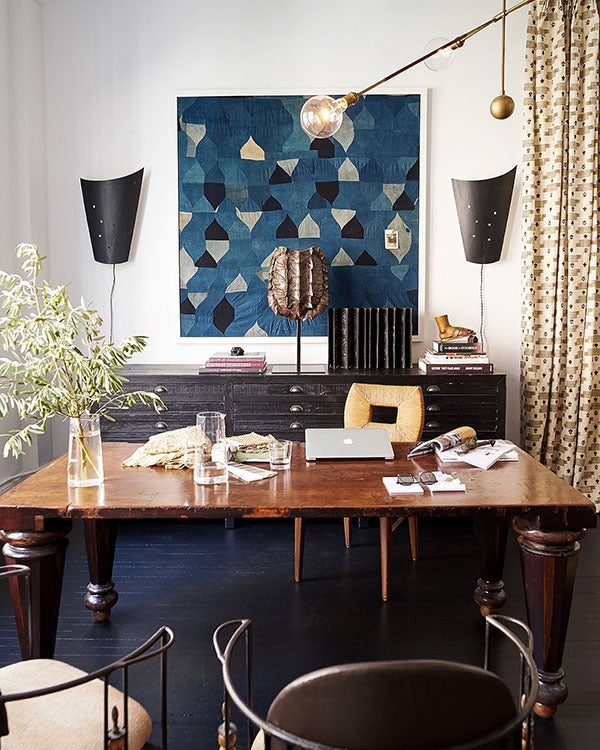 "Instagram has been a huge catalyst in driving sales," says Seema Bansal, co-founder with Sunny Chadha of Venus ET Fleur, a luxury floral atelier in New York known for selling real roses that last a year. "Earlier this year, we launched our Lé Clair collection on Instagram and immediately had luxury beauty brands reaching out for large orders." As a newer business, Instagram has been a legitimizing force for the brand. "We have been able to establish product and brand credibility internationally, as our audience sees customers posting their photos of the arrangements across the world," says Chadha.
Zak Profera, founder of the to-the-trade fabric collection ZAK+FOX, says "Instagram is the most important marketing tool we have." While he is not selling directly on the platform, Profera receives inquiries and interest from his posted content several times a week. He shares, "I posted a new fabric that we were working on called Sauvage, and Benjamin Vandiver saw it and did his entire showhouse room at Greystone Manor in that fabric."
If social media led to the democratization of design, then Instagram is leveling the playing field. May the best brands win.