Tours of houses designed by architects Steven Ehrlich, David Hertz and Kulapat Yantrasast are among the events lined up for California's 4th-annual Venice Design Series. Founded by community leader Linda Lucks and landscape architect Jay Griffith, the series spans five weekends (starting on April 28 and wrapping up May 19), and highlights the best of Venice architecture and design, all while benefiting Venice Community Housing, a nonprofit that provides affordable housing for low-income families.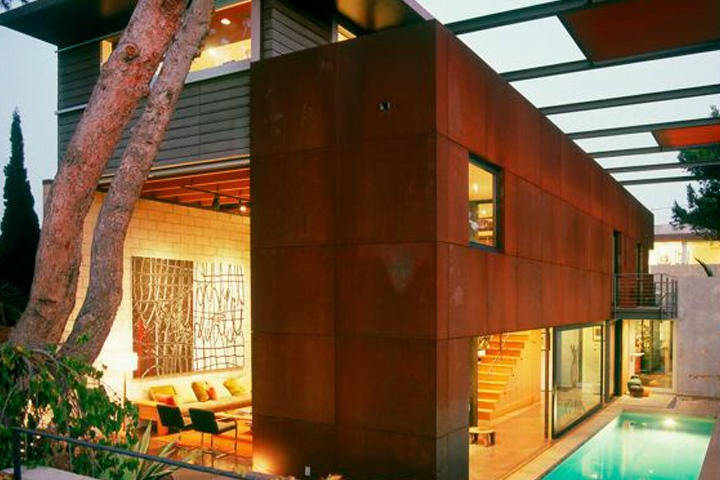 Lucks and Griffith had previously founded the Venice Garden and Home Tour together, which benefited a different nonprofit in the area. "We built on the Venice Garden and Home Tour to create the Venice Design Series to highlight architecture, design, landscape design, food and entertaining, all inspired by Venice, because we are one of the hubs of creativity in the area," says Lucks. "There is so much that has evolved out of the Venice vibe."
Each year, a committee comes together to plan the series and execute the events. On the schedule for this year's event are a dinner at Steven Ehrlich's house with chef Josiah Citrin; a tour of the Wing House, designed by architect David Hertz; a tour led by Laura and Jim Maslon highlighting Venice's historic and contemporary homes; house tours in the Pacific Palisades and Rustic Canyon, led by Jay Griffith; open art studios in downtown Los Angeles; and a finale tour and party at the home of Griffith and Kulapat Yantrasast.
Lucks, who has been working for Venice Community Housing for the last six years, says, "The time has come to do something serious about the housing crisis in Los Angeles."
Venice Community Housing was founded over 30 years ago to provide affordable, long-lasting housing options for low-income families in the community. Currently, the organization owns and operates 15 buildings in the Venice, Del Rey and Mar Vista neighborhoods, and it also provides services to residents, including after-school programs, counseling and food assistance, among others. Venice Community Housing is adding two buildings to its roster this year, which will increase its offerings by 175 units. Eric Owen Moss Architects and Brooks + Scarpa are designing the new buildings.
Registration for the Venice Design Series will be open online starting February 1; each event will have a limited amount of space. All of the proceeds will go toward Venice Community Housing. Last year, the event raised $250,000.