When Brett Beldock called on a late weekday morning, she was sitting at her kitchen counter painting conceptual renderings for what would become her sixth collection for CB2, set to debut in fall 2020. "My week usually starts on Sunday," she tells Business of Home. "I paint and draw all day after going to SoulCycle." (She says her best ideas come to her while she's sitting on the bike.)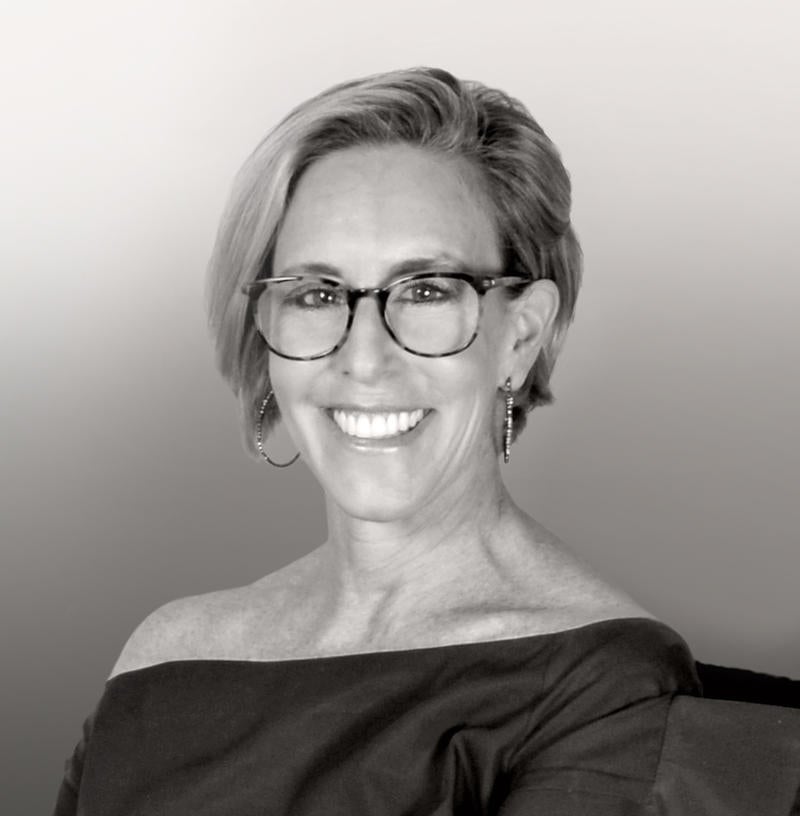 Courtesy of Brett Beldock
Beldock, who has owned her lauded, eponymous New York firm for three decades, is one of a handful of designers the mega-brand has partnered with for the past three years. She's a prolific creator, making upwards of 600 to 800 conceptual drawings for each of her semi-annual CB2 collections. "I have a sickness," she says of her obsession with drawings. "In the middle of the night last night, I woke up and thought of a vase I saw at TEFAF. It was this teeny vase, 11 inches, and I envisioned how it would become a standing light. In the middle of the night, I sent the sketch to them and said, 'If you like this, we'll draft it.'" This was shortly after she and her assistant, Christine Green—"a real product designer who went to [Rhode Island School of Design]"—had already sent in over 200 drawings for lighting alone.
Beldock's partnership with CB2 began three years ago, when, around Christmastime, she saw a CB2 wallpaper collection, called her PR agent Michael McGraw, and asked him, "How would I get in there?" McGraw called the company and gave her a dial back immediately. "They want to talk to you," he told her. "About what?" she asked. "About everything," he replied—not just wallpaper, but furniture as well.
"They call [my team and I] their secret weapon," says Beldock of her collaboration with the company, which offers her tremendous creative freedom. Three times a year, a team of CB2 buyers will send inspiration packages, but after receiving them, "I'm always unbelievably intimidated," she says. "I go back to my own photographs of things that have inspired me." Though she never posts on Instagram (she says she hates to post), she does browse the app and save posts that resonate with her. She also fields requests from buyers. "One will say, 'We want vases that look like they're from the 1950s.' The next will say, 'We need standing lights, floor lights, table lights, sconces.'" She works in every category except cutlery and glasses, and has made everything from outdoor fire pits to sectionals, ottomans, dining chairs, desks and chandeliers.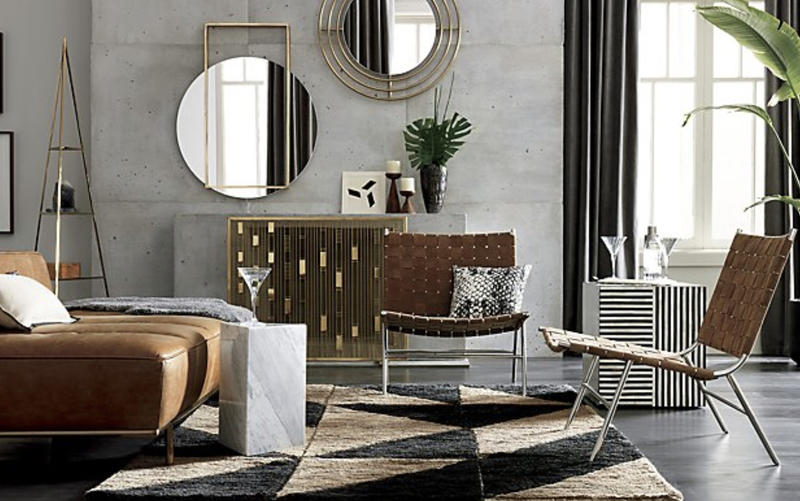 Out of the 600 to 800 sketches she submits, CB2 chooses about 100; for each of those, Beldock creates working drawings for the company's manufacturing partners—which have to be technically perfect, or they'll be thrown out. Because CB2 has factories all over the world and not every employee speaks or understands English, the brand depends on the accuracy of the working drawings to construct product.
For Beldock, who has been designing for 30 years, entering the commercial product space was a natural—if rather sudden—shift. In 2011, she was presenting her own furniture and a rug at Manhattan's annual Holiday House, a showhouse that benefits breast cancer research. It was New York Design Center's own Jim Druckman who encouraged her to go commercial—and fast. "He came in on the last day [of the event], and told me, 'Deliver it to the [Profiles] showroom tomorrow,'" she recalls. She continues to design product under her own name in addition to her work for CB2; her latest collection, which debuted this September, is a series of upholstered pieces exclusive to Profiles.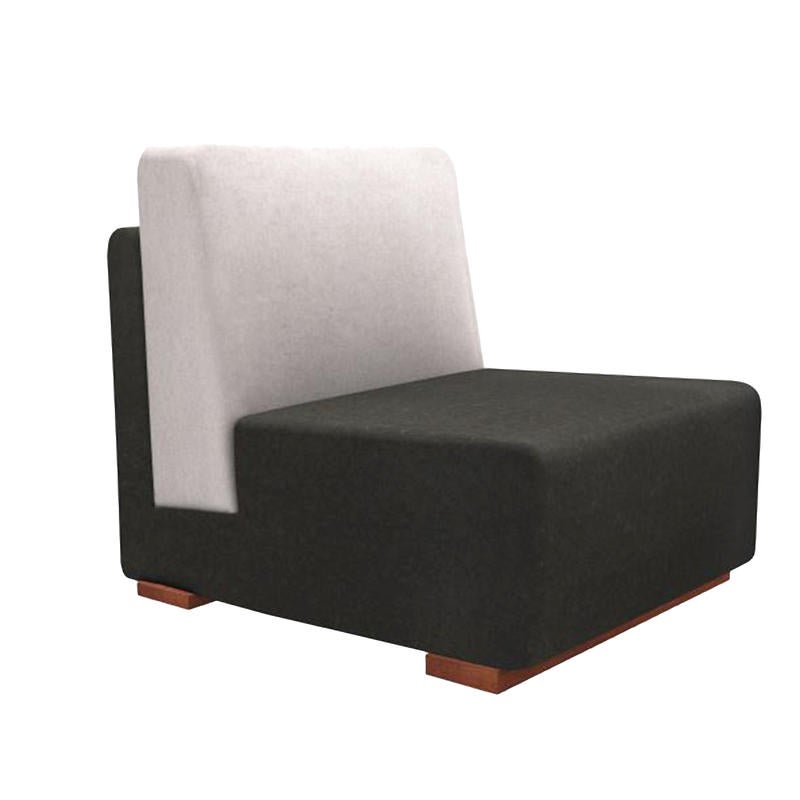 Of Beldock's own to-the-trade furniture, shown at Hewn in San Francisco and R Hughes in Atlanta in addition to Profiles, she says she believes designers appreciate her willingness to customize each piece. Metals can come in espresso brown matte, dry burnt charwood, eggplant, ash and an iridescent shade of black licorice; leather, glass, brass and nickel are interchangeable; and some design elements can be tweaked, too—designers have been known to add extra drawers to their orders of bedside tables. "I know what designers need, so it was easy making the transition from interiors to product," says Beldock. "I could be the advocate for the designer I was working with. ... And I know the samples have to look exactly like the product." She also felt that decorating for homeowners didn't give her the same creative spark as making her own pieces.
Beldock's first-ever foray into product design was even earlier, about 12 years ago, when she created wallpaper for her brother's assisted-living facilities. "He wanted them to look like boutique hotels," says Beldock. She painted an ombré pattern for the wallpaper, which was made of plastic so that residents could run their wheelchairs into the walls without scuffing the material. She decided to take the pattern to paper and licensed a line with Stark. Now, her wallpapers are at various showrooms in New York, Atlanta, Houston, Chicago and Los Angeles, where she organizes vignette-like galleries—wallpaper samples with embroidered landscapes hang like paintings in Profiles. "The wallpaper I can't stop doing, because everything reminds me of a wallpaper." Apparently: She has 400 SKUs.
Though her long career arc has had several distinct phases, Beldock says her background in fashion design informs everything she does. As a Parsons School of Design graduate with a family history of fashion, style was in her genes. "I grew up thinking all women were entrepreneurs in the fashion industry," she told BOH in July 2017, when her first pieces for CB2 debuted. "I think what I learned from my grandmother and mother, both chic, strong and fashion-forward women, is that if you are creative, you can design anything. Anything!"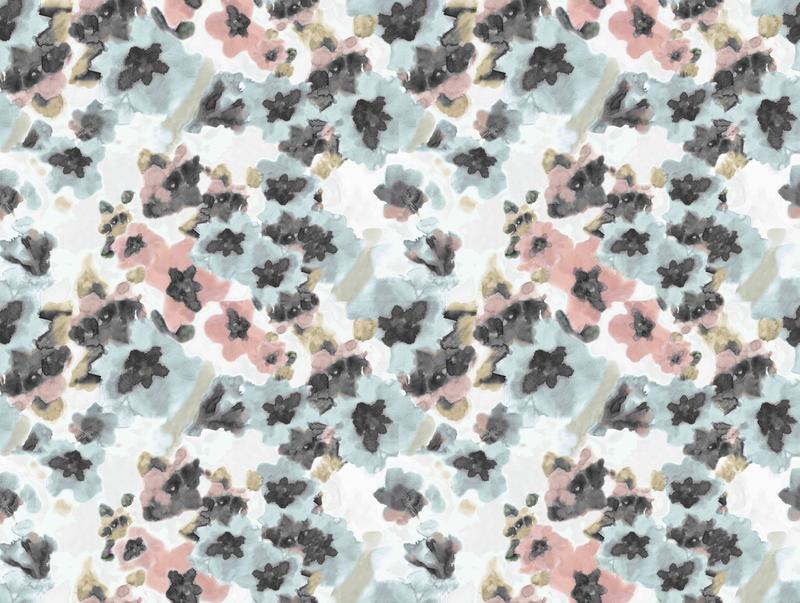 Despite her obsession with drawing, Beldock notes that it's still work. "There's a different level of stress, with deadlines. Being true to myself and watching out for my clients, it sort of became obvious to me I'm just happier being a product designer. I love every single day," she says. Following a three-hour phone call with her factory in Los Angeles, she finishes her days at 9:30 p.m., when she sits in bed next to her sleeping dogs, sketching until her husband, a construction-lawyer, comes home. He looks at what she's made that day and will say either "money," or "no money"—so "I know what's good or bad," she jokes.
For research, she takes in anything and everything around her. She checks InCollect and 1stdibs twice a day and attends as many antique shows as she can. "It's like being a chef," says Beldock, who took her first painting class last year in East Hampton. "You never stop cooking and trying different things." As a chef adds salt, pepper, and tastes several pans at once, Beldock has several pads working at the same time. "When [Christine and I] feel like we've had it, we take the dogs for a walk in the park together, and then we come back and go at it again." She pauses to scold Elliot, her boxer puppy, for eating a Christmas ornament. "I feel like everywhere I go and everywhere I look, I can come up with something."
While she works constantly to create new pieces every season, differentiating between luxury for her eponymous line and the more attainable style for CB2, Beldock has few complaints—she just tries to avoid second-guessing herself.
"CB2 expresses what they want; in my line, I express what I want," says Beldock. "I just have to ensure that I'm right about what I want—that it's what architects and designers want, too."