By Katy B. Olson
Design, albeit of the fashion variety, and licensing are in designer Brett Beldock's lineage: Her grandmother developed ready-to-wear factories in the 1950s in Europe and was fundamental in introducing the U.S. to fashion house Givenchy. Beldock is continuing that legacy. The designer just launched a licensing deal with CB2 , debuting a midcentury mod collection that spans 16 SKUs: a hammered gold coffee table; an acrylic desk and a curved side table, decor including mirrors and trays, decorative pillows and floral bedding.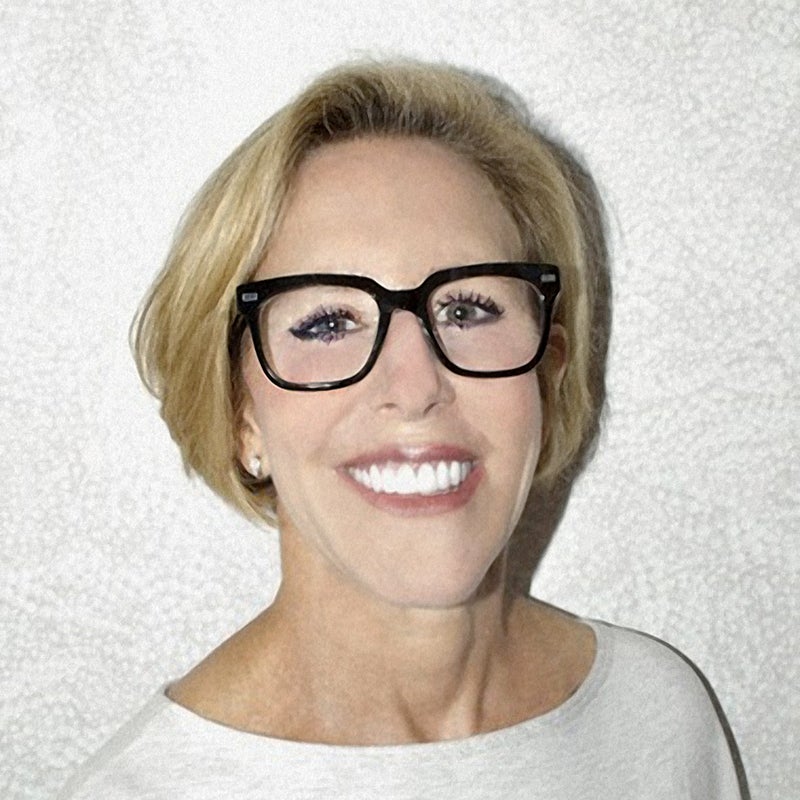 "I grew up thinking all women were entrepreneurs in the fashion industry. I was surrounded by them!" the New York-based designer tells EAL. "In the 1950s, when there was only couture in Europe, my grandmother set up ready-to-wear factories, and the first one was for Hubert de Givenchy. He was 28 years old. My grandmother brought Givenchy and his partner at the time, Balenciaga, to America to introduce the collection. I think what I learned from my grandmother and mother—both chic, strong and fashion-forward women—is that if you are creative you can design anything. Anything!"
Her firm, Brett Design, already sells its to-the-trade furniture at Profiles in the New York Design Center in New York, Hewn in San Francisco, and R Hughes in Atlanta, while its trade-only wallcoverings can be found at Bradley in New York City, Atlanta and Chicago; Ken Kehoe & Company in Houston and Harbinger in Los Angeles. Plus, the Brett Design Rug Collection for Doris Leslie Blau is available at Doris Leslie Blau. Why, then, is CB2, with offerings at a traditionally a lower price point than the designer's largely trade-focused collections, the right fit?

I heard Paola Navone accept an award for the products she made for Crate and Barrel, and I said to myself, 'One day I am going to design for them too!' True story!
"We both do simple, clean, modern, timeless pieces," she says of the parallels between her brand and CB2's. Additionally, a critical seed was planted on one of Beldock's early visits to the brand's first store, in Chicago. "From my first visit," she says, "I have been hooked. I have decorated my own home—and clients' homes—with many CB2 pieces, and have always been drawn to how chic and affordable they are. Also, I heard Paola Navone accept an award for the products she made for Crate and Barrel, and I said to myself, 'One day I am going to design for them too!' True story!"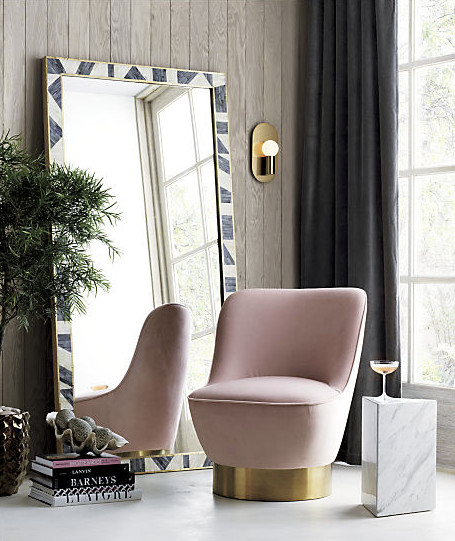 How does a development deal with a brand like CB2 begin? "Michael McGraw [of] The McGraw Agency does my PR and marketing. I was sitting at home over the holidays a couple of years ago, thumbing through the CB2 catalog, and saw some of the other designers they were working with," explains Beldock. "So I called Michael and said, 'I want to do this!' He approached them and discussed my background in fashion and years of experience in product design. He arranged our first call, and we had some back-and-forth with the wonderful CB2 team. We worked out an agreement, and then the sketching began! It has been almost nonstop ever since and I couldn't be happier."
Developing the collection is a highly creative endeavor that yields hundreds of sketches in the process. "CB2 sends us guidelines of what they are looking for, and, I don't want to go into too much detail, but they have a very clear sense of where they want to take their brand," explains Beldock of the direction. "They give us buzzwords and visual prompts, and then we get to work. We send them hundreds of sketches. Hundreds! They choose from the sketches, and then we do working shop drawings."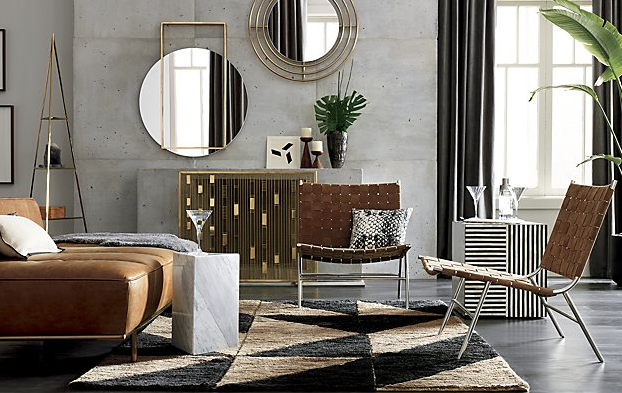 For CB2's part, the brand says it is constantly on the hunt for fresh talent. Ross Cassidy, Matthew Williamson, Lenny Kravitz, The Novogratz are among current partners. "CB2 is always collaborating with designers from around the world," Ryan Turf, managing director, CB2, tells EAL. "These designers align with the CB2 brand aesthetic while creating breadth in the assortment. It's important that CB2 products provide a fresh perspective and remain unexpected."
"Brett is a truly talented designer. Her vision and design aesthetic are elevated with edge so she feels like a great fit for us. We're excited about the finished products that she designed for the Fall 2017 collection."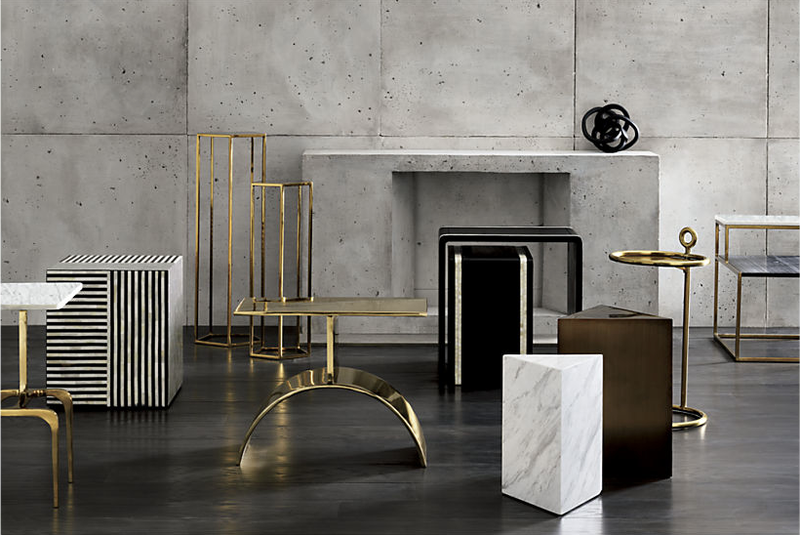 The debuting fall collection is currently available online and in-store. (Some notable pieces include the vintage jewelry-inspired Serpent Bar; the Grace Bone Inlay Mirror, featuring a graphic design which draws its influence from African murals; and the Simone Blush Chair, which the brand calls its "swanky reinterpretation of the classic slipper chair.") Beldock is currently at work on a line that will debut for fall 2018.
Her grandmother's legacy is continuing fuel for the work. "My grandmother's forays into licensing did influence me greatly," she tells EAL. "As my grandmother introduced designers of couture clothing to ready-to-wear, I continue to do my high-end, trade-only product under the Brett Design brand, but am now also bringing my design ideas and aesthetic to retail stores like CB2."