ALT, the boutique design showroom meets coffee shop that's beloved among New York designers, is expanding with a third location—this time, on the West Coast. ALT LA will open early next month with a selection of high-end handmade textiles, carpets and home furnishings.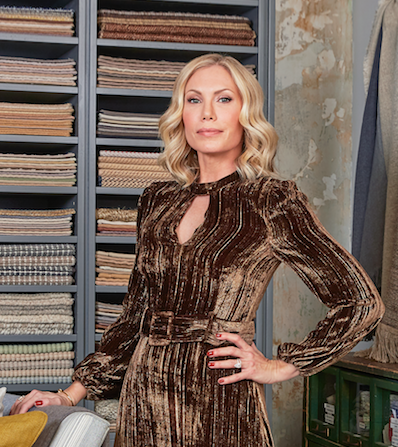 ALT founder Analisse Taft-Gersten, a native Los Angeleno, opened her second location, ALT Box, on the Upper East Side of Manhattan in 2016. "After living in New York City for over 20 years, I'm so excited to be a part of the amazing Los Angeles design community. It is going to be nice to come back home," she says.
The original location, ALT for Living in Chelsea, is a collaborator with a contingent of West Coast designers, including Waldo, Atelier AM, and Clements Design, among others. The Los Angeles space will be part of Remains Lighting—continuing the model Taft-Gersten pioneered in New York: "to never have just a single unit, but rather collaborate to create a dual business concept."
"Remains Lighting is thrilled to have teamed up with ALT for Living, the exclusive textiles, floor coverings, and accessories showroom (and our friend and neighbor down the block from us on West 28th Street)," says David Calligeros, founder of Remains Lighting. "Remains and ALT are redesigning and partnering on our new Los Angeles showroom. The combination of textiles and metalwork offer the design community a resource for the highest-quality and most unique products, presented in a fresh and inspiring space, and a way to cross many lines off your list with just one stop."
The Los Angeles outpost will also offer New York lines in addition to exclusive local collections.