Shoppers who have been trapped in their homes for months have started returning to stores, and the urge to splurge is overwhelming. Even as a surge of COVID-19 cases starts to paralyze new regions of the country, the retail world remains open, including the home furnishing sector.
Anecdotally, reports suggest that off-price retailers like T.J. Maxx, Marshalls and HomeGoods have been inundated with customers, the lines stretching out the front doors and down the sidewalk. Other retailers, from Macy's to Kohl's, have said that in-store business has been better than anticipated.
Qualitatively, the reports are equally revealing. New research released by Placer.ai, a Los Altos, California–based location data analytics firm that tracks in-store traffic patterns, shows several retailers benefiting from the reopening—brands that are not only rebounding but hitting record sales figures. While some are the usual suspects, there are also some unlikely winners.
Placer, which launched in 2016 and raised a $12 million series A round earlier this year, used cell phone data to track traffic at six home furnishings retailers for the first two weeks of June: Pier 1, Tuesday Morning, At Home, Bob's Discount Furniture, Bed Bath & Beyond, and Ashley Furniture. They found that At Home, the Plano, Texas–based furniture and decor big-box chain, showed the biggest gains in year-over-year store visits, up over 50 percent for the second week. All of its stores were closed across the country for much of the initial phase of the pandemic.
More interesting were the positive results for two retailers that are both in bankruptcy. Pier 1, which is liquidating its stores and conducting going-out-of-business sales nationwide, saw a 34 percent spike in store visits for the second week of June; Tuesday Morning, which is closing at least a quarter of its stores across the country, had its best performance for any one-week period outside of holidays in two years, with traffic up 25 percent.
Bob's and Ashley also showed double-digit gains in mid-June. Only Bed Bath & Beyond, which has been slower to reopen stores, registered negative traffic for the period.
Even more impressive, the research firm reported, was that "all this took place as several key states for several of these brands were still in lockdown or in early recovery stages." So, what does this all mean for the home furnishings retail sector?
Placer did not make future projections, but the numbers speak for themselves. The combination of a heightened consumer investment in our homes and the urge to splurge after enduring a stressful few months is good news for the home furnishings industry—at least so far.
____________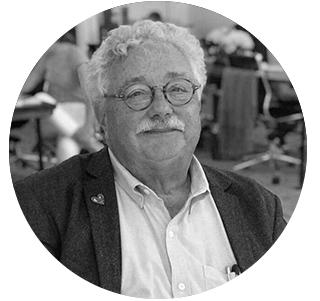 Warren Shoulberg is the former editor in chief for several leading B2B publications. He has been a guest lecturer at the Columbia University Graduate School of Business; received honors from the International Furnishings and Design Association and the Fashion Institute of Technology; and been cited by The Wall Street Journal, The New York Times, The Washington Post, CNN and other media as a leading industry expert. His Retail Watch columns offer deep industry insights on major markets and product categories.
Homepage photo: Courtesy of Ashley Furniture