Get your work out via this season's lineup of awards, grants and other opportunities for some well-deserved recognition.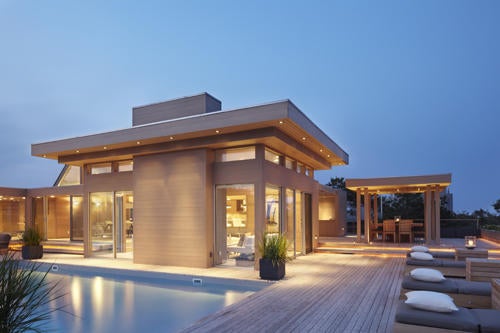 The early bird may get the worm, but the second mouse gets the cheese, as the expression goes. Get in right under the February 9 final DEADLINE for the Red Dot Award: Product Design. The seminal awards program spans many categories, from lighting and bedroom furniture to cookware, tabletop, and bathroom fixtures.
The yearly Ceramics of Italy Tile Competition, celebrating its 25th anniversary, is now open to students in addition to its usual audience of North American architects and designers. Apply by February 23. To qualify, the residential, commercial and institutional projects must feature Italian ceramic and porcelain.
The International Interior Design Association (IIDA) has opened its top two design competitions, the 45th-annual Interior Design Competition and the 26th-annual Will Ching Design Competition. "Designers play a crucial role in creating spaces that not only inspire, but also support the health and well-being of the people who occupy these spaces," says the org's CEO, Cheryl S. Durst. "We look forward to seeing the diverse and innovative projects submitted to our marquee design competitions." Apply by February 16.
The IIDA is also inviting students to submit their designs for the Student Booth Design Competition at Orgatec 2018. Open to students worldwide who are enrolled in an interior design or architecture program or school, the competition closes March 9.
The IDA Design Awards 2018, open to architects, interior designers, product designers, graphic designers and fashion designers, is accepting submissions until February 28 (though there is a late deadline of March 31).
Hospitality designers, architects, and manufacturers are also welcome to submit project and product submissions for Hospitality Design magazine's 14th-annual HD Awards by March 6. There are a wellness category for spas, upscale and luxury hotel categories, and more. Among last year's winners were the St. Regis Maldives Vommuli Resort, Dhaalu Atoll; Hikari Yakitori Bar, Valencia, Spain; and Spring Place, New York.
Radical Innovation is seeking top hospitality designers. Students and pros alike are invited to learn more and apply by April 1 for a chance at the $10,000 grand prize. Need inspiration? Check out the 2015 winner, Zoku, a hybrid work-live concept that went on to open in Amsterdam.
The latest edition of the Restaurant & Bar Design Awards is seeking entries from designers, architects and food-and-beverage operators. The deadline is March 31—there's also a late deadline of April 15.
Interior Design magazine and ICFF are teaming up on the yearly NYCxDESIGN Awards, a competition recognizing the top products and projects in New York City. "We created the NYCxDESIGN Awards to celebrate our beloved city and to showcase New York City as the center of design," said Cindy Allen, Interior Design editor in chief. "It's a perfect combination of global design and our own home town." Submissions are open until April 18.