Running March 22 and 23, the Pacific Design Center's WESTWEEK design fair will feature some 100 programs, keynotes presented by Architectural Digest, Luxe Interiors + Design, Traditional Home and Veranda, and a lineup of designers that includes Jeff Andrews, Chris Barrett, Kyle Bunting, Jamie Bush, Sue Firestone, Ken Fulk, Amy Meier, Madeline Stuart, Roger Thomas, Suzanne Tucker, Kendall Wilkinson, and many more.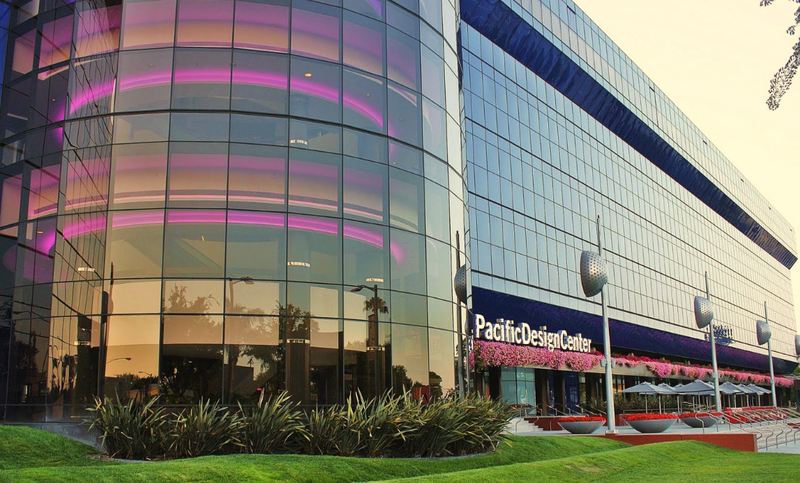 Among the featured programs are a seminar at Robert Allen about technology's impact on design; showroom events at Donghia, Fabricut, Kneedler Fauchère, DEDON, and Phillip Jeffries; and a number of book signings. Additionally, the Stars of Design Awards will recognize honorees Patrick Tighe (Architecture); David Phoenix (Interior Design); James Doyle and Kathryn Herman (Landscape Design); David Wiseman (Product Design); Jeri and John Heiden (Graphic Design); Grey Crawford (Photography); and Vanessa Beecroft (Art). The Stars on the Rise Awards will honor Ryan White, Kate Driver, David John Dick and Krista Schrock.
Full keynote details, courtesy WESTWEEK, are as follows. All keynotes will take place in the Conference Center: 
MARCH 22
The Intersection of Icon and Innovator
10–11 a.m. | Presented by Veranda
Editor in Chief Clinton Smith engages modern-day Renaissance men John Saladino and Richard Shapiro on their achievements defining the connectivity between being both icon and innovator. Reception celebrating Veranda's 30th anniversary, plus designer Lori Weitzner's Ode To Color book signing follows at Samuel & Sons (Suite B609). RSVP required.
Conversation Pieces of the Design Master Class
3–4 p.m. | Presented by Traditional Home
Senior Style Editor Krissa Rossbund presents an interior design master class with decorative icons Martyn Lawrence Bullard, Timothy Corrigan and Suzanne Rheinstein, who are featured in Carl Dellatore's new book Interior Design Master Class: 100 Lessons from America's Finest Designers. Reception and book signing follows at Reagan Hayes (Suite B300). RSVP required.
MARCH 23
The Woman Behind the Name
10–11 a.m. | Presented by Luxe Interiors + Design
Editor in Chief Pamela Jaccarino sits down with Holly Hunt for a look at the history, influence and trajectory of the multi-award winning designer, entrepreneur and CEO of her eponymous brand. Reception follows at HOLLY HUNT (Suite B377). RSVP required.
From Wanderlust to Wonderlust:
The Exuberant, Global Style of Michelle Nussbaumer and Hutton Wilkinson
3–4 p.m. | Presented by Architectural Digest
West Coast Editor Mayer Rus moderates iconoclasts and irrepressible tastemakers Michelle Nussbaumer and Hutton Wilkinson as they discuss how their globe-trotting adventures influence their more-is-more decorating philosophy. Reception follows at Armani/Casa (Suite G170). RSVP required.