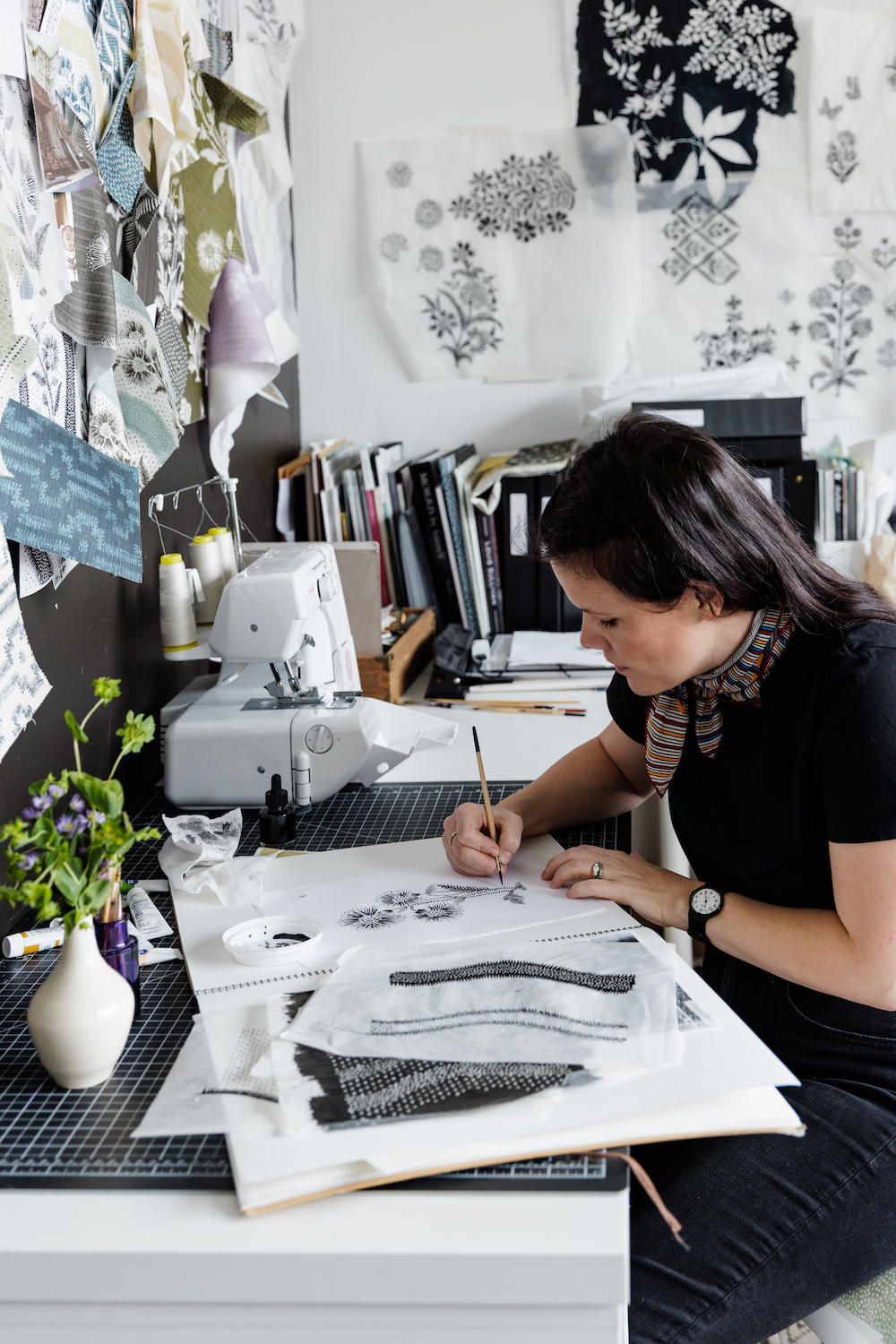 Growing up in Greenville, South Carolina, Kathryn Faull was surrounded by beautiful design. Not only did her parents own a classical architecture firm, Maresca & Associates, in Charleston, her childhood home was filled with artisanally made furniture and exquisite antique pieces. "My parents would always take me along on buying trips," she tells Business of Home. "I was immersed in interior design and showrooms from a young age."
In college, she studied textiles at the Rhode Island School of Design before moving to New York to work in fashion. It was during this time that Faull started toying with the idea of opening her own company. "I started taking designer commissions on the side," she explains. "It made me realize that there was a whole world outside of fast fashion, where people intentionally designed rooms around textiles."
Inspired, Faull relocated to Savannah, Georgia—which offered a slower-paced lifestyle closer to family—and set up a small studio with a screen-printing table. "That's when I really began experimenting with handprinting textiles," she says. "There are so many options on the market; I wanted to design something that was unique because of the materials and work that went into them."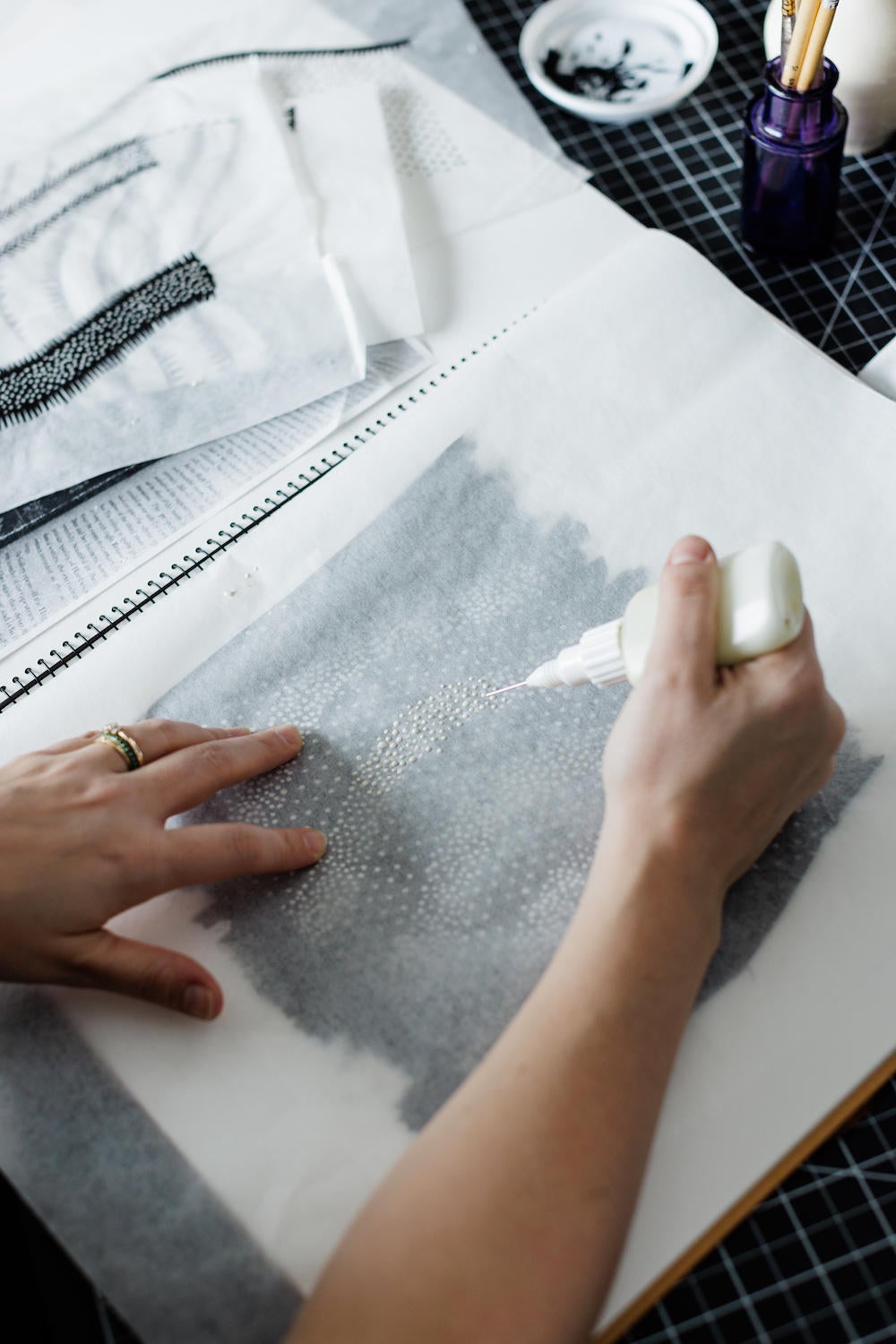 In 2013, she launched Maresca Textiles with a collection of five screen-printed coastal designs crafted in small batches on linen at an American mill. "The materiality and artisanal qualities of my textiles are what make them so distinctive," she says. "My mission has always been to create beautiful products using the highest quality materials available. This way, I'm not only designing products that will last over time, but that people will also enjoy having in their homes for years to come."
Many of Faull's designs start with her freehand ink drawings, which she says gives the patterns "a more painterly like quality." She also relies on old-school block-printing techniques—where engraved wooden blocks are coated in ink before being hand-pressed onto fabric—to forge an artisanal effect. "Even when they're digitally printed, block-print patterns have depth and patina," she explains. "Depending on how hard you press, you can create variations of the same color."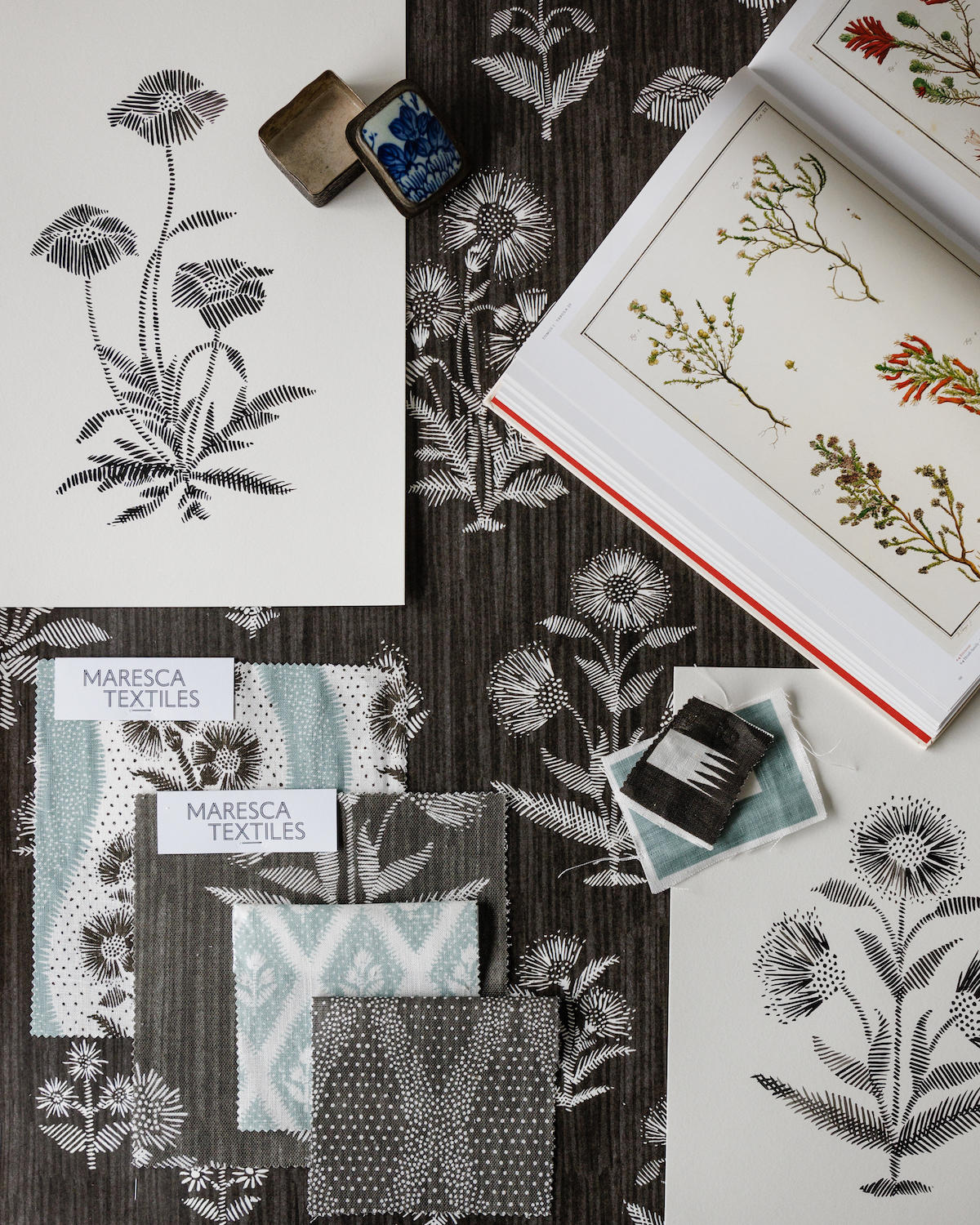 For her latest collection, called Botanical, Faull employed a resist painting method, using a rubber cement-like material to create marks that leave negative imprints on a colored ground. The series features four complementary floral designs based on original drawings, including a sprightly damask pattern screen-printed on Belgian linen and digitally printed wallpaper in a large-scale floral motif. "Branching out into digital printing allows for a lot more variation in my designs," she says. "All of my patterns have handmade markings, so no matter how they're printed, they're still artisanal."
Besides expanding into wallcoverings, Faull also collaborated with Sunbrella on a line of outdoor-friendly fabrics and pillows clad in hand-drawn geometric patterns. "The collection combines two of my favorite things: delicate prints and durable materials," she says.
Despite the brand's growing popularity, Faull—who now lives and works in Chicago—plans to keep crafting hand-designed collections printed in small batches at domestic mills. "I'm constantly inspired by the other artisans that bring my designs to life," she explains. "It's a collaborative process that's truly hands on from start to finish."
To learn more about Kathryn Faull and Maresca Textiles, visit her website or follow her on Instagram.
Homepage photo: A mood board with an assortment of swatches by Maresca Textiles | Meagan Shuptar