These days, interior designers work in metal, marble, resin, foam and neon gas, but fabric remains the underpinning of the industry. Funny, then, that while Home Textiles Today covers the business angle, there isn't a swarm of publications focused on the latest and greatest from a design perspective. Noticing a gap in the market, textile designer Saana Baker decided to fill it two years ago with The Textile Eye, a quarterly publication dialed in to the trends driving the fabric market.
"As much as people talk about textiles, and there's always a textile issue or a couple pages devoted to textiles, there's no magazine all about textiles, at least in home," Baker tells Business of Home. "We textile designers were a little underserved."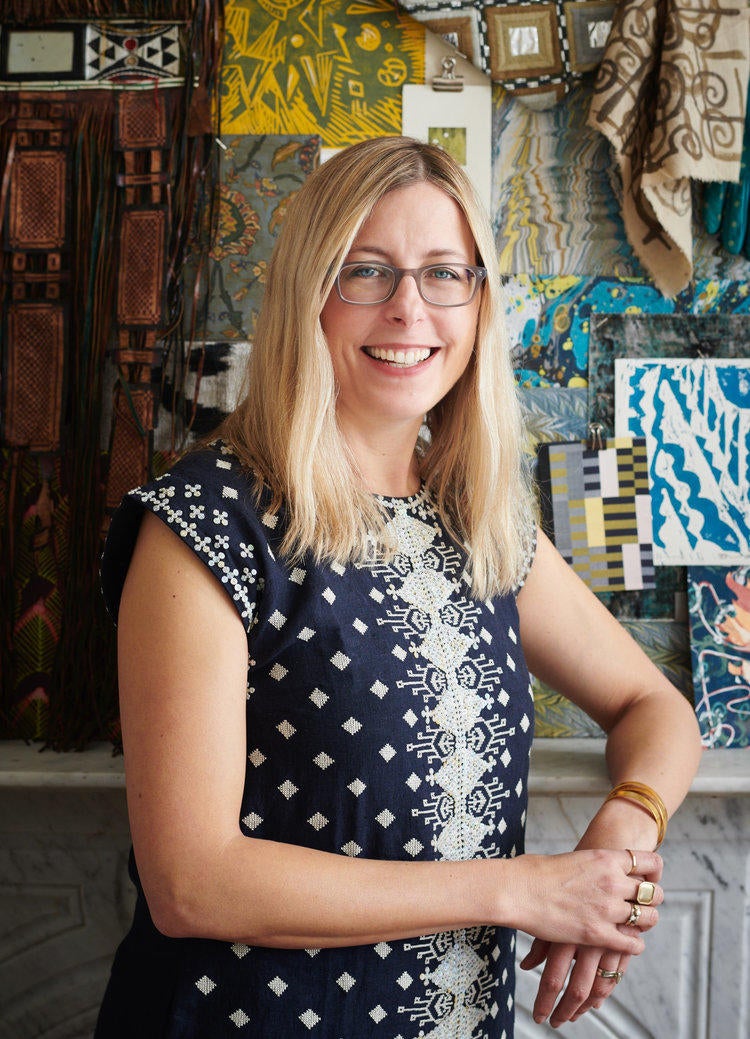 Courtesy of The Textile Eye
Baker brings a seasoned eye to the endeavor. A veteran fabric designer based in San Francisco, she has helped craft lines for Schumacher, Barbara Barry, David Phoenix and Jiun Ho (she's also been a "ghost" designer on more than a few licensed lines for name designers). Toward the end of 2018, hired by a mill to present a report on Maison&Objet and Déco Off, Baker found herself newly energized by absorbing the breadth of the show, and wondered if others might feel the same. "A lot of my time is spent in front of a computer, doing spreadsheets and business development," she says. "Getting to the shows lit me up from a creative standpoint, and I knew that it would inspire others, too."
The result was The Textile Eye. Started as a digital-only publication in the spring of 2019, a print edition was added last year. Each issue, clocking in at around 200 pages, seeks to present a comprehensive yet curated look at the big ideas of the moment, alongside special reports from big fairs like Heimtextil and the mill-centric Proposte. Mostly, it's pages and pages of gorgeous fabric, organized thematically, with occasional commentary. (A sample: "At the start of 2020, fur and deep pile carried an air of glamour, but as the year progressed, the urge for coziness has reframed these looks as comforting and snug.")
The goal, says Baker, is to provide a neat package for "textile designers and interior designers who are fabric people," to give them a grasp of the market. Occupying the middle ground between a magazine and a trend report, The Textile Eye has a price tag that reflects its unique approach. A digital-only edition costs readers $125 per quarter, while print/digital combos for individuals and small businesses run up to $450 per quarter. (There are no ads, and Baker says The Textile Eye does not do "pay to play" placements.)
"It's an expensive subscription for a magazine, but it's really cheap for a trend service," she says. "If you're making that investment in research and development in your company, compared to a trend service, it's nothing, but it's a lot more than House Beautiful."
You may be asking: Wait, don't we basically get this for free on Instagram and Pinterest? Not really, says Baker. "My biggest competitors are Instagram hashtags," she acknowledges. "But there's a lot that [scrolling through Instagram] doesn't get you. … You might say, 'I saw it on Instagram,' but did it ever end up on an inspiration board in your office? Or get communicated to your staff?"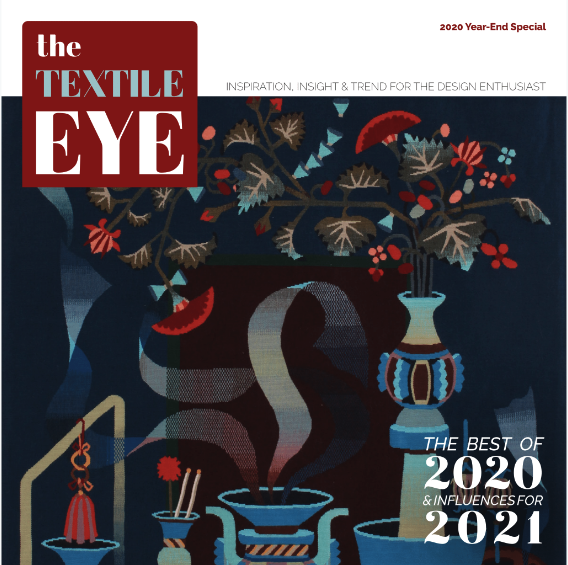 Courtesy of The Textile Eye
The Textile Eye, Baker says, provides designers with a digestible snapshot of the market, and can help them contextualize the progression of a trend over time. "You get an archive—when did we first start to see this dragon thing come in? Or a particular shade of purple? Is this a blip, or is this rising? You don't necessarily get that from Instagram or Pinterest." It's also a lot more useful, she argues, than a phone full of hasty snaps and screenshots. "It's a resource that once people have it, they recognize they need it."
The publication, with somewhere from 200 to 300 paid subscribers, is in its early days, and Baker is eager to see where it can go next. Last year's complete dearth of in-person markets, she says, freed up her perspective to try new things, and she's hoping to present special issues on handmade textiles, and look beyond the Eurocentric perspective that's common in the industry.
And if The Textile Eye can help the market explore uncharted waters and steer away from cliches? All the better. "This isn't a thing I put together so people can just copy stuff. It's about being inspired and seeing what's happening as a way to grow and even sometimes as a way to avoid certain trends," says Baker. "Like, we don't really need another 'bird on a branch' next season."
Homepage photo: Saana Baker | Courtesy of The Textile Eye