TEFAF New York Fall returns to the Park Avenue Armory over October 28 through November 1—the fair's second year in the United States—with 93 exhibitors showing art, antiquities and design from antiquity to 1920. The fair kicks off on October 27 with the Opening Night of TEFAF, hosted by The Society of Memorial Sloan Kettering, which gives collectors a preview before the fair opens to the public.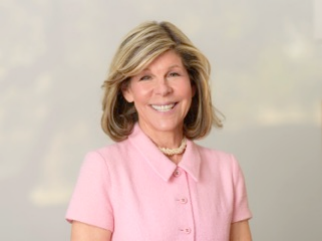 For The Society's recently-appointed president, Jamee Gregory, Opening Night of TEFAF will be her first major event in the new role.
"Opening Night of TEFAF always signals the start of the fall season in New York. The weather is usually starting to change and everyone is finally back from their summer adventures and into their routine in the city," she says. "It's a great chance to connect with friends and to support an important cause at the same time. I always return to the Fair throughout the week. There is never enough time to explore each booth."
Gregory's career includes roles at Architectural Digest, Elle Decor and Sotheby's, and she also published two books with Rizzoli. She had the opportunity to scope some of the exhibitors prior to the Fair and has plans to visit some of her favorites.
"My husband and I collect French and Russian enameled, jeweled boxes, so our first stop is usually A La Vieille Russie. Their Faberge flowers, frames and antique jewelry are always irresistible. Another favorite is Wartski, who deal in unique Russian treasures," she adds. "When we married, we began collecting Dutch porcelain from the 17th and 18th centuries, and have added to that collection each year in great part thanks to pieces we acquired from Aronson Antiquairs. This year, I'm hoping to find a Delft Shoe for my mother, who has her own collection in Chicago."
Also of note: Of the 93 exhibitors, 10 are exhibiting at TEFAF for the first time, including Caylus Gallery from Spain, Galerie Delalande Paris from France and New York–based Thomas Colville Fine Art.
Tickets for the Fair and Opening Night are available now.