You might not have noticed, but last October, The Rug Show made its High Point Market debut. The nonprofit had long had its sights set on doing a show there, and finally made it a reality last year. This Market (April 14 to 18), they return with more than double the number of exhibitors and an array of events.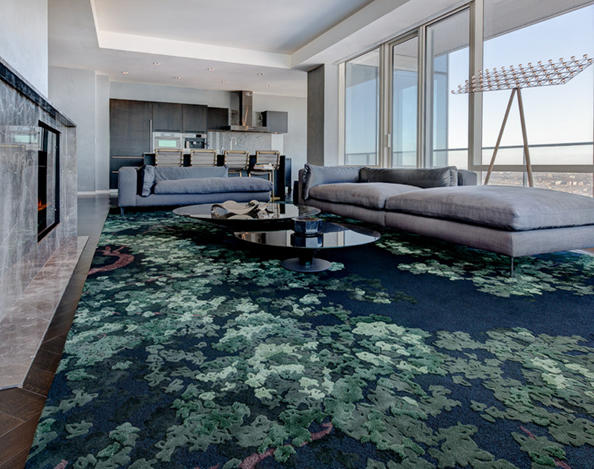 "We have been wanting to join High Point Market for some time, because it is such an incredible hub in the industry and brings such a variety of people from around the country," says Katherine Hicks, marketing director at The Rug Show.
Last fall, the show had eight exhibitors, and this Market there will be 21, among them Obeetee, Tufenkian Artisan Carpets, Nalbandian Carpets, Lapchi Rug Design Studio, and Brink & Campman. All make handmade and hand-knotted rugs. Hicks describes The Rug Show as an "ongoing evolution" in terms of its growth and exhibitor participation. While the High Point iteration may have started out small, they were looking to try things out and see how the industry responded. She equated it to the growth of The Rug Show in New York, which is entering its seventh year and now boasts more than 100 exhibitors.
In terms of programming, Hicks highlighted the Art Day program they have planned with Creative Matters and Cover magazine. During the hands-on workshop, attendees will be encouraged to explore different mediums, including oil pastel, charcoal, ink and wax resist. There will be multiple sessions during the course of Market: in the morning (11:30 a.m. to 12:30 p.m.) Saturday through Tuesday and the afternoon (2:30 to 3:30 p.m.) Saturday through Monday.
The Rug Show will also host CEU-accredited presentations on Tuesday, one on fair trade and social accountability in the design industry with a panel of industry experts (2:30 to 3:30 p.m.), and another on rug customization with Obeetee (10 to 11 a.m.). Hicks says that as a nonprofit, their goal is to promote the rug industry and share with attendees what is offered, which they hope to do through the programming they have planned. Registration is now open online.
Find the Rug Show at High Point Market on the top floor of Suites at Market Square.