KBIS isn't the only thing making noise in the kitchen this month. A recent survey delved into the status of the kitchen reno industry as well as design differences among urban, suburban and rural homeowners. The results reveal a focus on decluttering, recycling and efficiency.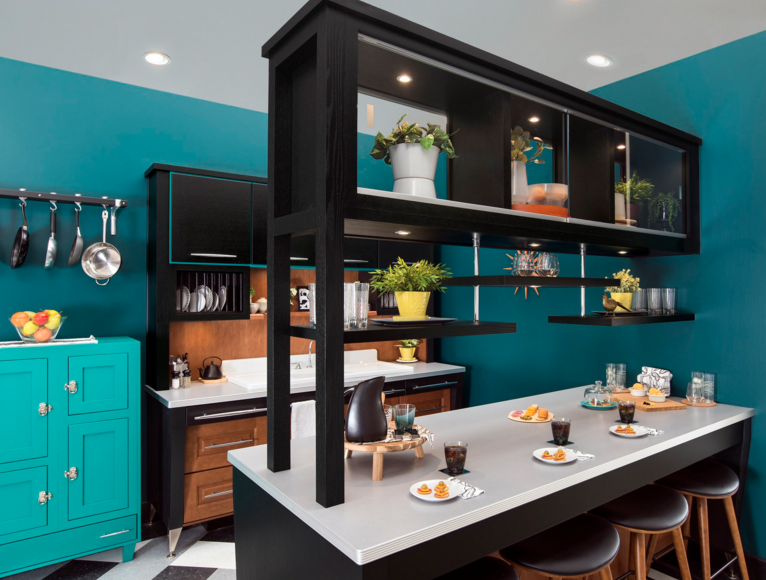 Interior design site Houzz ran the study, which it does yearly, polling over 1,700 U.S. homeowners using the site who are in the midst of, are planning, or recently completed a kitchen project. Kitchen remodelers, says Houzz, "are obsessed with decluttering their counters (75 percent), putting things away (66 percent), and recycling (49 percent). Similarly, the majority of homeowners also prioritize storage over all other functions of their kitchens (63 percent), followed at a distance by a space in which it is easy to work, play and live (38 percent), entertain (32 percent), and clean (32 percent)."
Among the design decisions being made (and trends being felt) are an increased interest in Shaker cabinets; an uptick in home assistants (like Amazon's Alexa) and a lowered interest in TVs in the kitchen. White backsplashes, countertops and wall finishes have grown in popularity since last year. Kitchens are also being redesigned completely—at least by a 12 percent increase in homeowners surveyed. Among the most popular new styles for kitchens are transitional (25 percent) and contemporary (17 percent).
Those kitchens are also getting a new shape: Half of kitchen remodelers update their kitchen layout (50 percent), with L-shape (35 percent) more popular than U-shape (32 percent) for the layout. (That's following a three-year upward trend for L-shape.)
"Our annual Kitchen Trends surveys reveal that consumer preferences for products, design and technology vary not only across urban, suburban and rural areas, but also evolve over time," says Nino Sitchinava, principal economist at Houzz. "Countertops in particular are having a real moment today, as homeowners focus on decluttering surfaces for a sleek and tidy kitchen post-renovation."
Find the full report on Houzz.