November is here and the decade is officially coming to a close, but the industry isn't ready to wind down for the holidays quite yet. Business of Home took a look at five recent product debuts, including the first holiday collection from The Inside, a Dutch-inspired range from Dmitriy & Co., and the expansion of a vibrant line from Vaughan.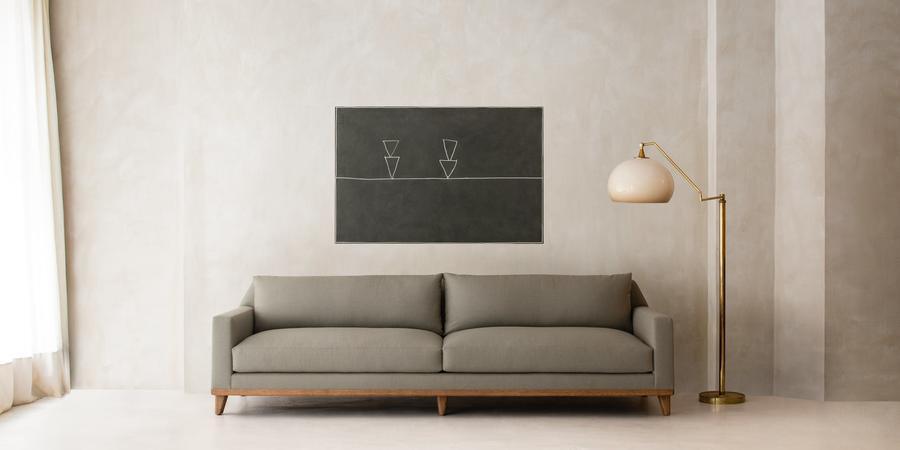 Courtesy of Dmitriy & Co.
Dmitriy & Co: The Kessel Collection
Citing 20th-century Dutch design and 1970s America as influences, the Kessel collection manages to make geometric shapes simultaneously subtle and elegant. Including a bed, side table, dining table and sofa, the pieces feature soft angles and walnut finishes, resulting in a vibe that evokes a modern take on midcentury Scandinavian furnishings.
Showstopper: The Kessel sofa, with its gentle geometry, takes an already sophisticated piece to another level.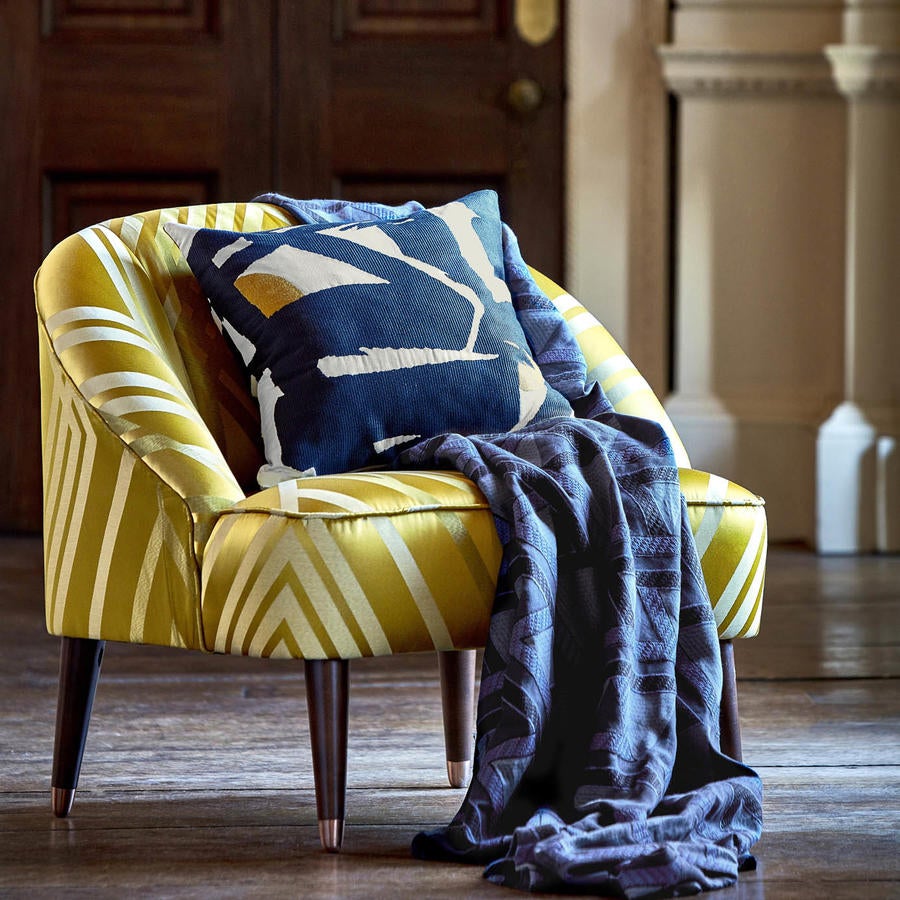 Zoffany: The Icons Collection
This new line taps into some of the more iconic design influences in recent memory, with geometric art deco prints lined up next to African tribal patterns. "Combined with cultural elements and a selection of Zoffany's own archive designs, this collection shares a delightful contrast between old and new, proving that iconic design always has a place amongst exceptional interiors," the brand's head of design, Peter Gomez, explained in a statement.
Memorable moment: The hauntingly beautiful pattern Les Dames features a captivating drawing of a woman who must be some artist's muse.
Mark Zeff & Watermark: The Rainey Collection
Brooklyn-based architect and interior designer Mark Zeff has paired up with Watermark to produce Rainey, a collection of kitchen and bath trimming, fixtures and faucets. The line is available in a surprisingly diverse array of colors, from antique brass and matte black to bold red and sophisticated forest green.
Backstory: The line was inspired by a luxury family apartment that Zeff completed in the Rainey Street Historic District in Austin, Texas.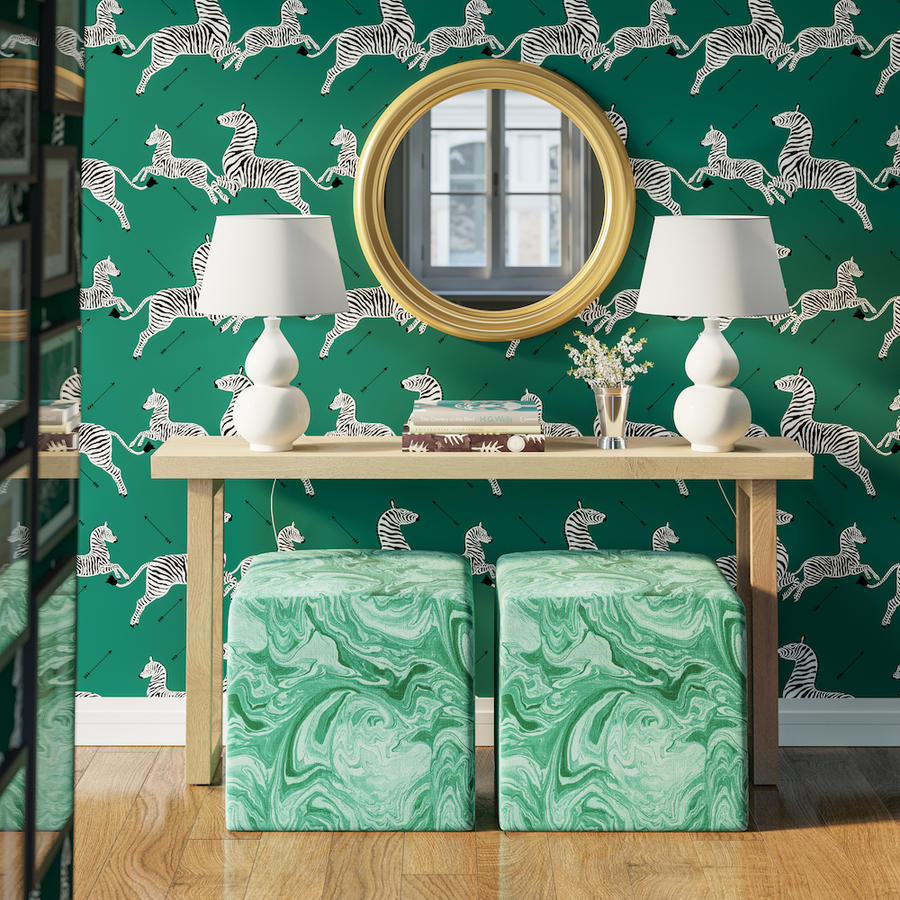 The Inside: Holiday & Tabletop Collections
The direct-to-consumer company has launched its first foray into the tabletop and holiday categories. Grouped across traditional, bohemian and midcentury styles, both lines mix easily with the brand's existing offerings and feature a range of designy patterns like agate in festive greens and reds. "Decorating your home for the holidays goes way beyond dusting off your best china—it's about feeling excited to bring loved ones together in your most meaningful place," Christiane Lemieux, co-founder and CEO of The Inside, said in a statement. "We're finally making it easy for our customers to bring their own personal styles home for the holiday, where real life happens."
Fun fact: The holiday collection features 13 new fabrics, including three exclusive additions from Scalamandré that can be applied across all of The Inside's furniture categories.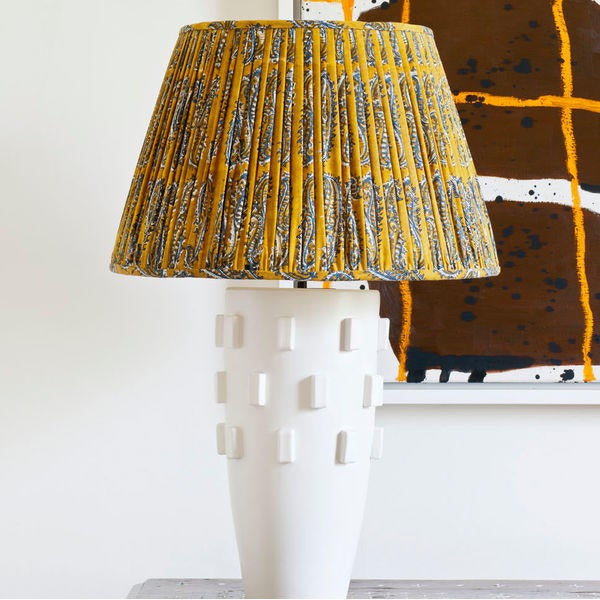 Vaughan: The Tribal Collection
Based on co-founder Lucy Vaughan's travels, the lighting brand's new collection features vibrant tribal-inspired lampshades, pillows and upholstered chairs. The line originally debuted last fall, and now the company has added an additional dozen new fabrics, which Vaughan designed in collaboration with her daughter, Emma. "[The collection] has provided a much-needed injection of color and is a welcome addition to the lights we already produce," Vaughan said in a statement. The fabrics are a bold and fun offering from a traditionally buttoned-up brand.
A first: The collection will be available for purchase through the company's website, opening it up to international designers instead of just the U.K. and New York markets.