The MOMA DESIGN STORE is the exclusive launch partner for the newest speaker from premium audio company Master & Dynamic, designed by iconic architect Sir David Adjaye.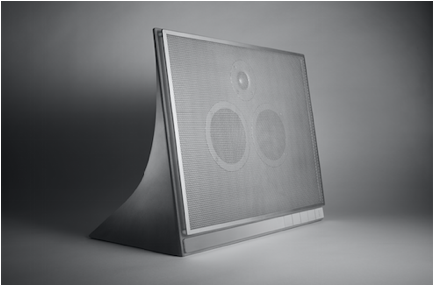 The MA770 speaker, which will be available starting April 25, is made of a concrete composite that improves sound quality. As the brand explains, "The new concrete provides acoustic benefits including increased dampening, reduced resonance from the enclosure, a purer sound and added durability. The dampening properties of the concrete are so impressive—five times better than wood and 10 times better than plastic—that the speaker can be placed just inches away from a turntable and play at full volume without causing the record to skip."
The MA770 retails for $1,800, can be used as a single stereo unit or paired with another speaker via Wi-Fi, and provides multiroom audio. 
"This speaker is not about making boxes in the more traditional sense, but about a directional form. I became fascinated with the idea of using triangles to break down the mass of the box, and to see if we could dissolve the kind of sense of volume by creating a sculptural detail," shares Adjaye.