Earlier this month, New York boutique Fivestory celebrated the launch of Madeline Weinrib's Haute Bazaar, a pop-up shop of global goods from the textile designer's personal collection. Open until March 5, the pop-up features Moroccan caftans, vintage jewelry and other well-traveled pieces, along with new clothing designs by Weinrib.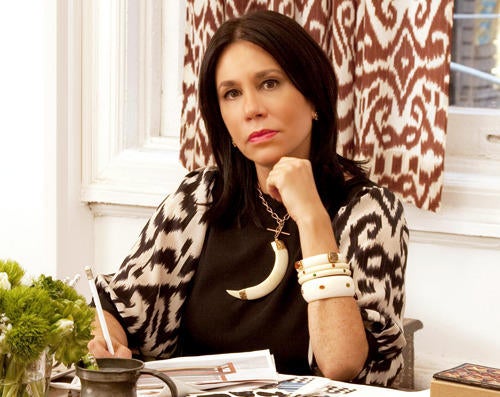 Not one to shy away from color, Weinrib is known for her globally inspired prints and their unbashful translation within carpets, rugs, accessories and more. While the designer has permanent eponymous showrooms in New York and San Francisco, she's no stranger to the pop-up retail concept. In the past, she has hosted shops with Mecox in East Hampton and Barneys in New York.
This latest collaboration is a product of Weinrib's close friendship with Fivestory founder Claire Distenfield. The pair first met through Artemis Council, a board of female patrons at the New Museum who help fund exhibitions by women artists.
"Claire had asked me about some of my caftans and the discussion was born," explains Weinrib. "The idea of including some special pieces from my own collection, as well as travel finds made us think of the title 'Haute Bazaar,' which implies the best of the worldly travels."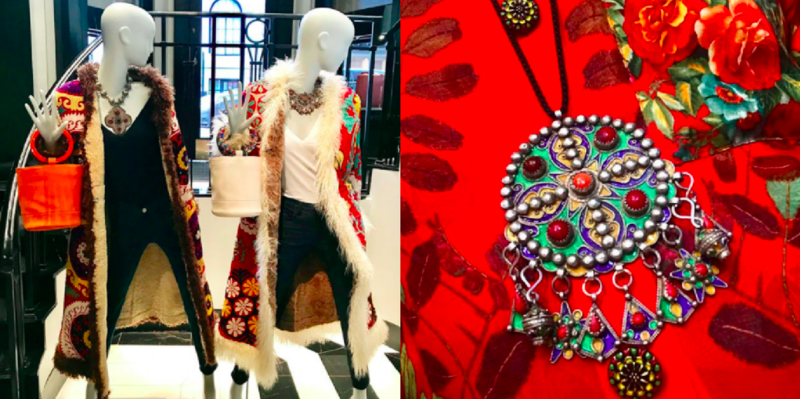 Weinrib has been collecting the items featured in the shop for more than 20 years. Vintage Moroccan caftans, handbags from Mexico, Colombia and India, and artisan jewelry have made their way back from decades of travel. Weinrib's favorite item in the shop? A limited-edition argan oil she developed in Morocco.
"The argan oil is for your body and your hair. It's organic and cold-pressed, and we make it in very small batches," she says. "It is simply the best oil I have ever used. I use it every day."
Products within the Haute Bazaar range in price from $10 to $5,000, and a portion of the items can be purchased online in the Madeline's Finds section of her website. The pop-up runs until March 5 at Fivestory (18 East 69th Street).