Houzz's third-quarter Renovation Barometer, which assesses confidence in the home renovation market, recently revealed some insights on the impact of hurricanes Harvey and Irma on local renovation businesses, as well as significant labor shortages across the industry. The survey also found "high quarter-over-quarter confidence across all of the sectors: architects, designers, general contractors (GCs)/remodelers, design-build, specialty building/renovation, and specialty landscape/outdoor professionals."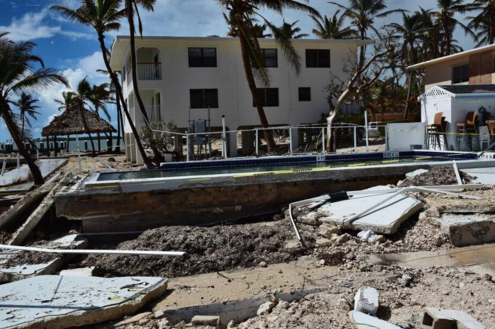 A positive business outlook was reported by 78 percent of the general contractors, design build firms and remodelers surveyed, and the barometer also noted an increase in costs and backlog/delay time on the consumer side.
It also noted the impact of hurricanes Harvey and Irma in the Houston metropolitan area and Southwestern Florida, finding that, within the first two weeks of their onset, the hurricanes caused 28 percent of renovation-related businesses in the Houston area and 41 percent in Southwestern Florida to pause business operations regionally. For those businesses that suspended operations, 91 percent of those affected by Harvey were closed for a week or longer, while 65 percent of those affected by Irma were closed for that time frame.
On average, the storms "exacerbated labor shortages across the region and increased project backlogs by nearly two weeks," reports Houzz. They also resulted in a product/material shortage, a shortage of subcontractors, and consumer management issues.
"Residential renovation and design professionals report another strong quarter of new business activity and a very positive outlook in the near term," said Nino Sitchinava, principal economist at Houzz. "That said, widespread skilled labor shortages leave little wiggle room for businesses to absorb sudden demand pressures such as recent hurricanes in the South or more localized damage from wildfires in the West, driving up wait times."
The hurricanes also wreaked financial damage for homeowners. According to the report, "Renovation-related companies estimate the average total cost of repairs and renovations to homeowners to be $13,000 for the hardest Irma-stricken areas, and a staggering $111,000 for the hardest Harvey-stricken areas."
Check out the full REPORT.