Wellness: It's a hot topic these days, and for many designers, it's likely that now-and-future clients are already thinking about how personal health and well-being can be maximized at home. But the subtle design decisions that support wellness aren't always instinctive, even if they're intuitive.
This week, Business of Home sat down with residential interior designer and wellness design consultant Jamie Gold to talk about her upcoming book, Wellness by Design: A Room-by-Room Guide to Optimizing Your Home for Health, Fitness & Happiness. Gold—a National Kitchen & Bath Association (NKBA)–certified kitchen designer, National Association of Home Builders (NAHB)–certified aging-in-place specialist, and Mayo Clinic–certified wellness coach—shares about why she believes in practical over pretty, the new hardest-working room of the home, and the serendipity of launching her book in the thick of a pandemic.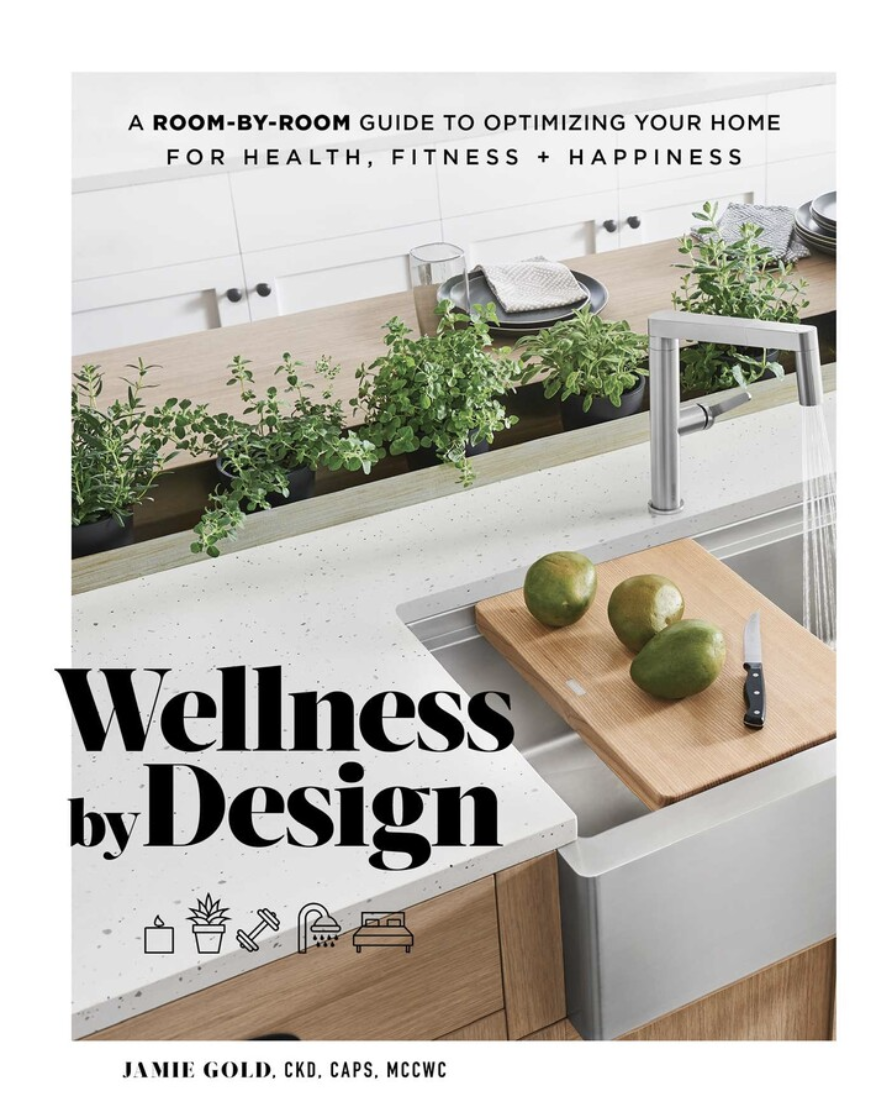 Courtesy of Simon and Schuster
What inspired you to write this book?
I came up with the idea for the book when I was finishing my second book in late 2016 and my editor asked, "What are you burning to write?" I said, "I really want to write a book about the links between your home and your health." He loved the idea, but couldn't get it past the powers that be at his publishing house. It took time to find a publisher that really saw that connection.
How did you find the right fit?
Last year, Simon & Schuster launched a wellness imprint. This was long before the pandemic struck—we didn't know all of this was going to happen in 2020! The book was originally scheduled to publish on May 26, timed to when people would be thinking, "I want to be healthier and look better in my swimsuit this summer." Then the pandemic struck, bookstores closed everywhere, and Amazon wasn't shipping, so they pushed the book further back in the year. I said to my editor, "This book can help people through this!"
How can your book help people reframe their thinking about what 'healthy' means?
People say, "I'm going to get healthy this year. I'm going to eat more vegetables, I'm going to move more." They don't think, "I'm going to redo my kitchen or bath." But it can have a huge benefit, and I think people are starting to see that. Bidet toilets, steam showers, steam ovens—they're surging in popularity because people are [understanding] that these products have features that help you be healthier.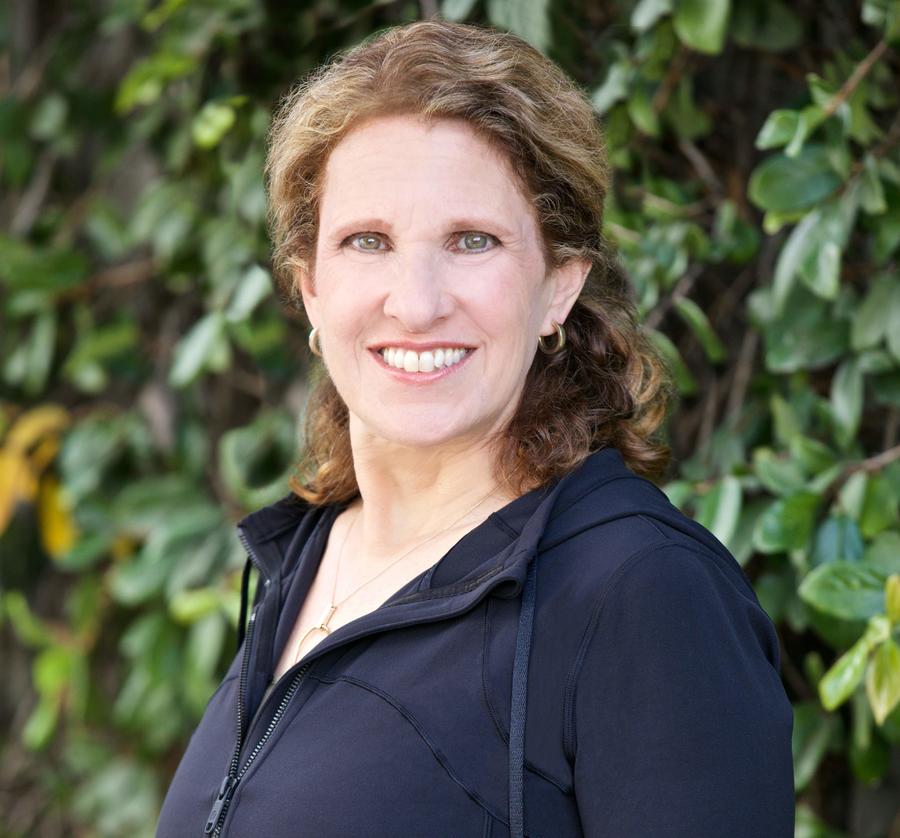 Brent Haywood Photography
How did you begin to incorporate wellness into your design services?
I'm trained as a kitchen and bath designer, and I'm a certified kitchen designer and aging-in-place specialist. My approach has always been practical over pretty. Pretty counts—pretty is what gets people in the door—but practical is what you live with every day. Having your kitchen and bathrooms be safe and usable is important, and I've always come from that perspective. Functionality, safety, accessibility—these are all wellness design features. For example, I love [drawer] organizers. When you don't have to get on your knees to reach the back corner of a cabinet, you realize how accessible that makes a space.
How do you talk to your clients about wellness?
I think the role of any designer is to guide their client, and [to find] the best choices for them. One of the questions designers should always ask is, "How long will you be in this home? What are your activities?" That gives you a bigger picture of their life. What I realized early on is no one likes the A-word. No one likes to think about aging—not for themselves, and not for the people they love, either. People are focused on being as healthy, vital and active as they can, so I broach the conversation in terms of their activities: What would happen if you had a training accident and found yourself on crutches for a couple weeks? I speak to the activities they enjoy and the way they see themselves. I phrase it like, "Let's make sure you can continue to enjoy your home if that happens to you or someone you love."
Your book is broken down as a room-by-room guide—what's the best room to start in when you're beginning to design for wellness?
I think the two most important rooms are the kitchen and your primary bathroom. From a consumer standpoint, I want people—whether they own their home or they're renting, whether it's their first apartment after college or their forever home that they're building—to have a room-by-room look of what you can do. I came up with the framework of "The Five Facets of Wellness Design" that you can look at for each space: health and fitness, which includes everything from a steam oven to a desk riser that helps you achieve a more ergonomic point; safety and security, which includes ventilation for the space and avoiding trip hazards; accessibility; functionality, by which I mean the things that make it easier to use your space, or that save you time; and comfort and joy, which is personalizing a room in a way that enhances its value and enhances its personal meaning to the person using it.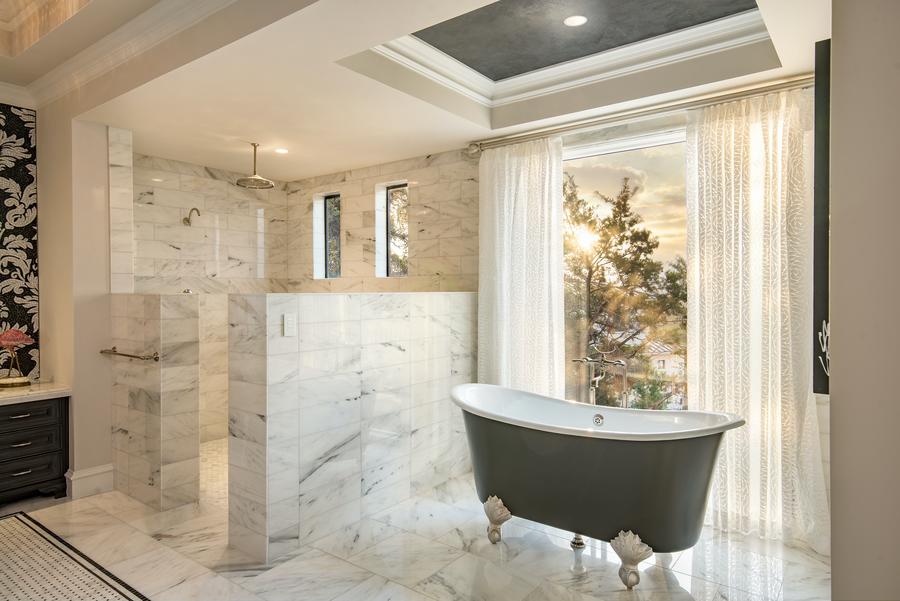 Service Tech Inc., CEDIA member company, courtesy of Simon & Schuster
How do you think about wellness differently across rooms?
Had you asked me that six months ago, my answer would be different than it is now. I would have said the kitchen is the hardest-working room in your home, and that's still true. But living rooms were much more about relaxation and unwinding; now, my living room is multipurposing as my gym. There are people using their living rooms for distance learning for their kids, or it's the only space they have to set up a work area. Living rooms were always about comfort, and now they need to be functional as well.
What might designers picking up this book be surprised to see?
Technology—and privacy and security issues around your technology, which I put under "safety and security." If somebody can access your baby cam or your medical data because your network isn't properly secured—people may not associate privacy and security with wellness, but that's peace of mind, and the information that can get out can relate to your health. I've got a whole chapter on smart-home technology. There are ways that technology can improve wellness—whether through air-quality detectors, radon detectors, leak detectors—but how it connects to the internet, I think, is a critical issue.
What does the word 'wellness' mean to you?
Wellness, to me, means the elements that are supportive of your physical and emotional well-being, and that includes safety and accessibility and privacy. And wellness design is about creating spaces that support that. Of course, those spaces can be anything from a public courthouse to a powder room. I focus on the places where people live, but wellness design is much bigger than that. It's the built environment that we all inhabit, the places we go and the places we come home to, the places we work and the places we play. And now with COVID-19, we're seeing how big of an issue that is—the things we touch, the air we breathe, the layouts, all of that. And I really want to say, wellness is not just for the well-to-do. Wellness should be for everyone. Everyone deserves to have a healthy home.
Homepage image: A striking vanity designed by Gold incorporates comfort, joy and functionality. | Happy D.2 Plus by Sieger Design, courtesy of Duravit