Detroit-based furniture brand Floyd announced that it has raised $5.6 million in Series A funding from partners such as La-Z-Boy, Beringea, 14W, and Endeavor. Floyd launched its Platform Bed two years ago on Kickstarter, and last year released the Floyd Table, with a birchwood and linoleum tabletop. The company will soon be unveiling the three-legged Floyd Side Table, available in additional colorways.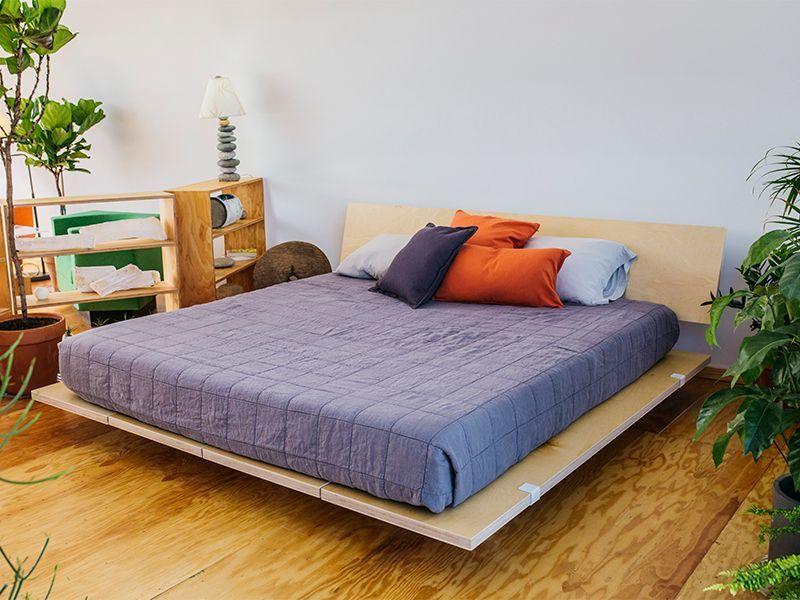 Kyle Hoff, Floyd's co-founder, says, "Traditional segments of retail are being disrupted by e-commerce companies, and we see this as an era in which the next leading brands will be born. The funds and partners from this round of financing position Floyd to lead as a next-generation furniture company that puts customer experience, new and lasting products, and great design first."
Floyd is preparing for a move to its new 3,500-square-foot headquarters in the Eastern Market district of downtown Detroit. The new HQ will be used for events, product testing and programming.
In November of last year, Floyd worked with Airbnb hosts to promote awareness of the brand, providing bed frames to spaces in Joshua Tree, California, as well as Detroit, Toronto and other locales. At the time, co-founder Alex O'Dell told EAL, "We really want to give people the opportunity to check out Floyd where it's really meant to be, in the home. Since Floyd goes anywhere, in any kind of space, with any style, we thought Airbnb was a great way to showcase that. We decided to partner with some of the best Airbnb hosts out there, who have beautiful, unique and accessible spaces, and furnish them with Floyd. Now people can spend time with our pieces while seeing a new place."