You may not have heard of Tabarka Studio, an artisan surfaces workshop opening its first flagship in L.A.'s La Cienega Design Quarter this spring (in a studio previously owned by Kristen Buckingham). But if you know Walker Zanger, Ann Sacks and Exquisite Surfaces, then you may be familiar with its work.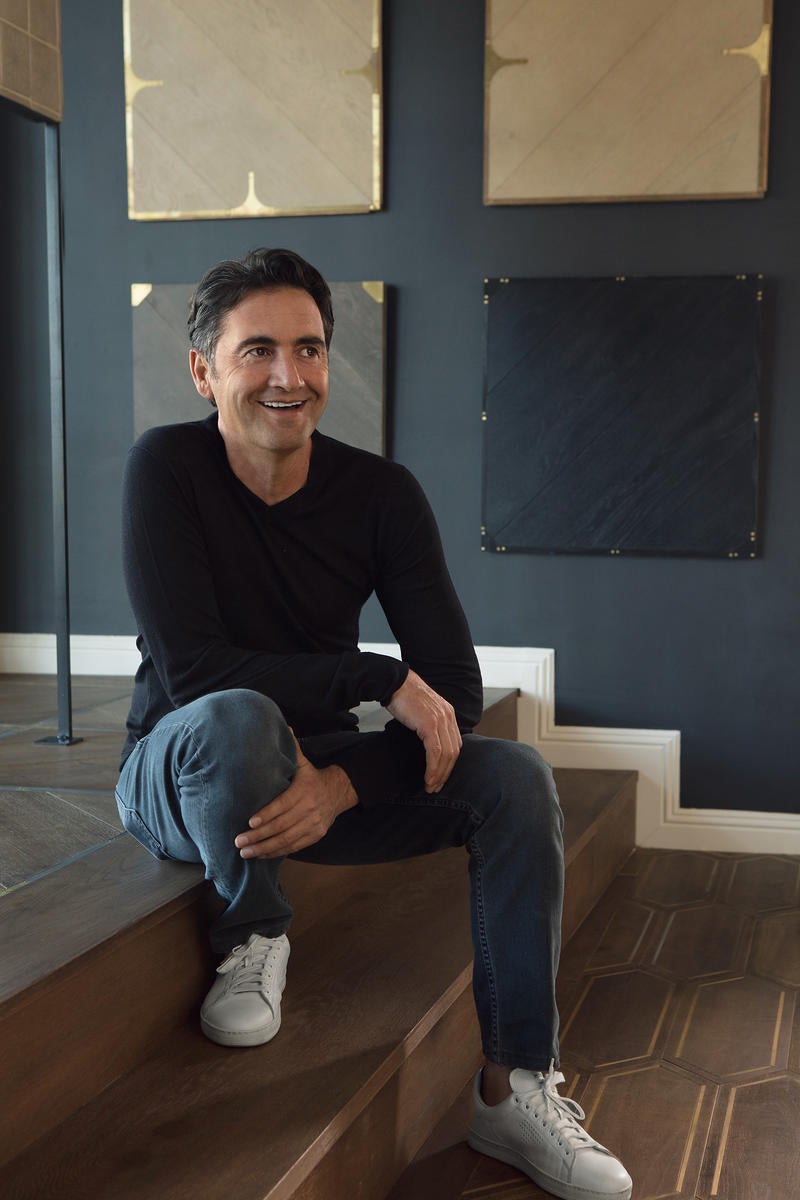 For much of its life, Tabarka Studio, founded in 2000, has produced terra-cotta tiles for other brands. Today, it also offers surfaces featuring bespoke stone, antique elements, tiles, wood and parquetry—largely handmade and hand-painted by artisans in Scottsdale, Arizona, where the company is based.
Why was now the right time to emerge as its own brand? "Tabarka has always been a brand, but never had a storefront. By having a presence of our own in a city like Los Angeles, we can share the whole vision of Tabarka and tell our story from our very own point of view," shares Meir Zenati, the company's creative director. Some of the brands and designers Tabarka Studio has worked with are among the industry's most notable, he says.
"We're proud to work with beloved brands such as Walker Zanger, Ann Sacks, Exquisite Surfaces, Waterworks, Fired Earth and Artistic Tile."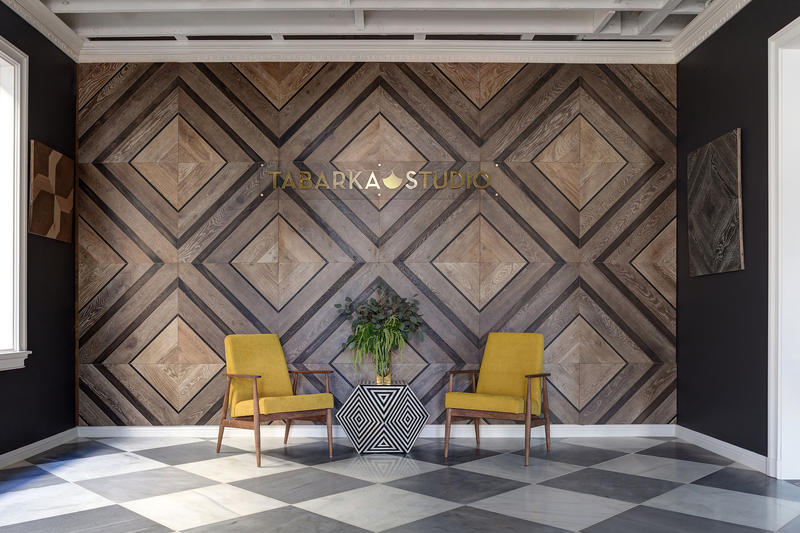 To mark the new location, the brand is debuting a SoCal-influenced collection. "The new collection is terrazzo inlaid with brass, creating geometric patterns inspired by Southern California's midcentury splendor, the golden age of Palm Springs, and the grand floors of the glamorous, deco movie palaces of Broadway Theater District in Downtown L.A.," Zenati says. "What better way to commence our new chapter in a city we love, than by celebrating this moment through our studio practice."