From High Point to new designer showhouses in Atlanta and Brooklyn, fall festivities and fairs are in full swing. Read on for BOH's monthly calendar highlights, including conferences, trade shows and design discussions.
Atlanta Homes & Lifestyles Serenbe Designer Showhouse
Atlanta | September 22–October 16
Serenbe has teamed up with Atlanta Homes & Lifestyles magazine to produce the 9th Annual Serenbe Designer Showhouse and celebrate 15 designers, including locally based Ashley Miller and Chicago-based Joy Williams. The 5,000-square-foot, four-bedroom luxury farmhouse was designed by Serenbe Planning and Design and built by 1023 Construction, and features exposed beams and stone interior walls. For more information, click here.
Brooklyn Heights Designer Showhouse
Brooklyn | Through October 30
The Brooklyn Heights Designer Showhouse is back this fall for the first time since 2019, hosted by cochairs Ellen Hamilton, New York–based designer and owner of Hamilton Design Associates, and partner at Belsey & Mahla Architects Erika Belsey Worth and sponsored by Aspire Design and Home. The renovated townhouse has a double parlor, soaring ceilings, spacious full-floor primary bedroom suite, five landscaped outdoor spaces and a new fifth-floor addition with floating stairs to the roof deck. This year's participating interior designers include Antonio Deloatch, Jenny Dina Kirschner of JDK Interiors, Meagan Camp and Tara McCauley. For more information, click here.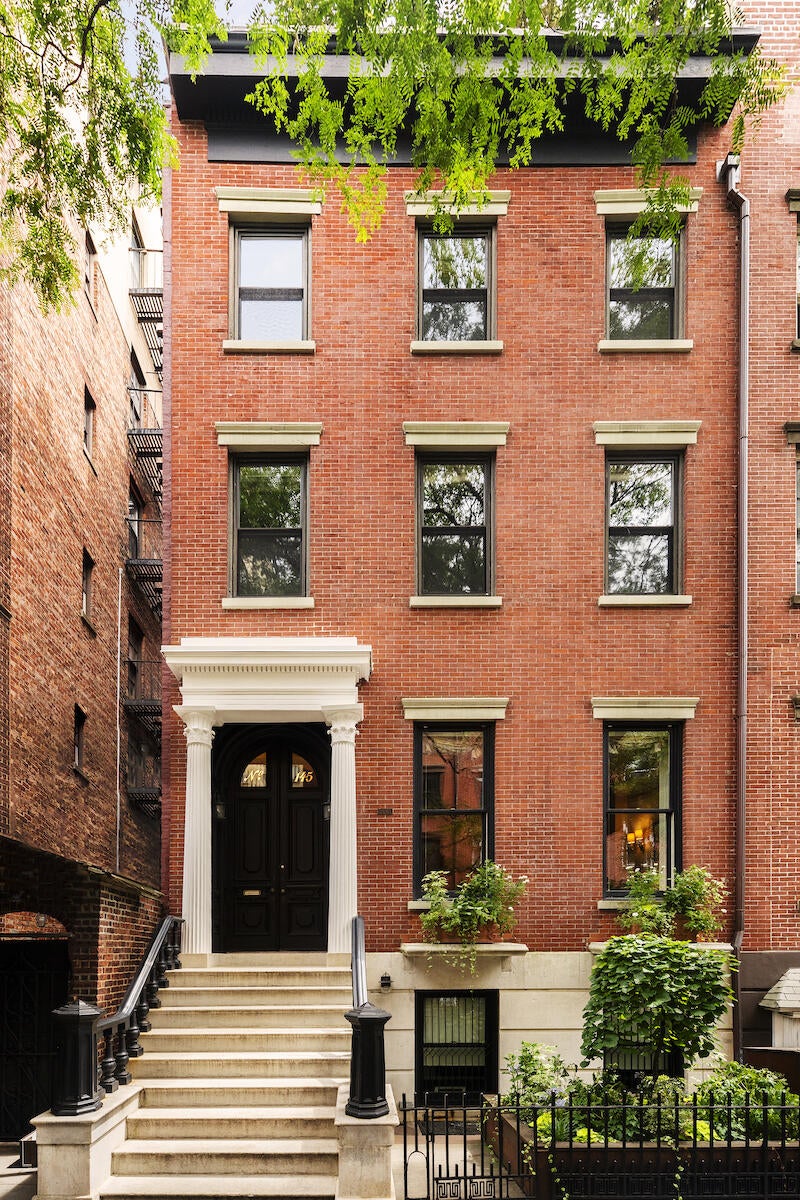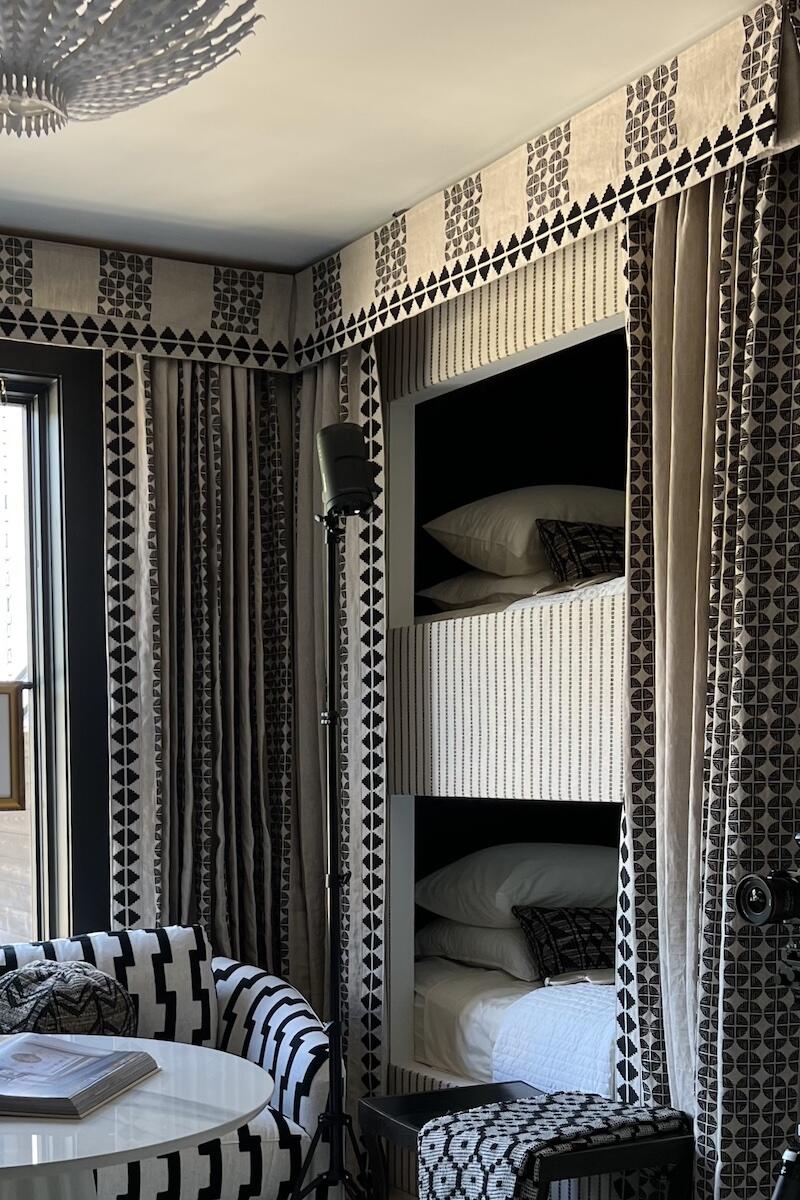 The Decorative Antiques & Textiles Fair
London | October 4–9
The Decorative Fair, which opens three times a year, features English and European antiques, original 20th century designs and a variety of artwork from more than 150 specialist dealers. Taking place at Evolution London, the fair is showing a new curated selection of antiques called "Contemporary on the Mezzanine," focused on leading dealers in modern craft, design and artworks. The event will offer packing, delivery and export services on-site and online personal shopping services for people unable to attend in person. For more information, click here.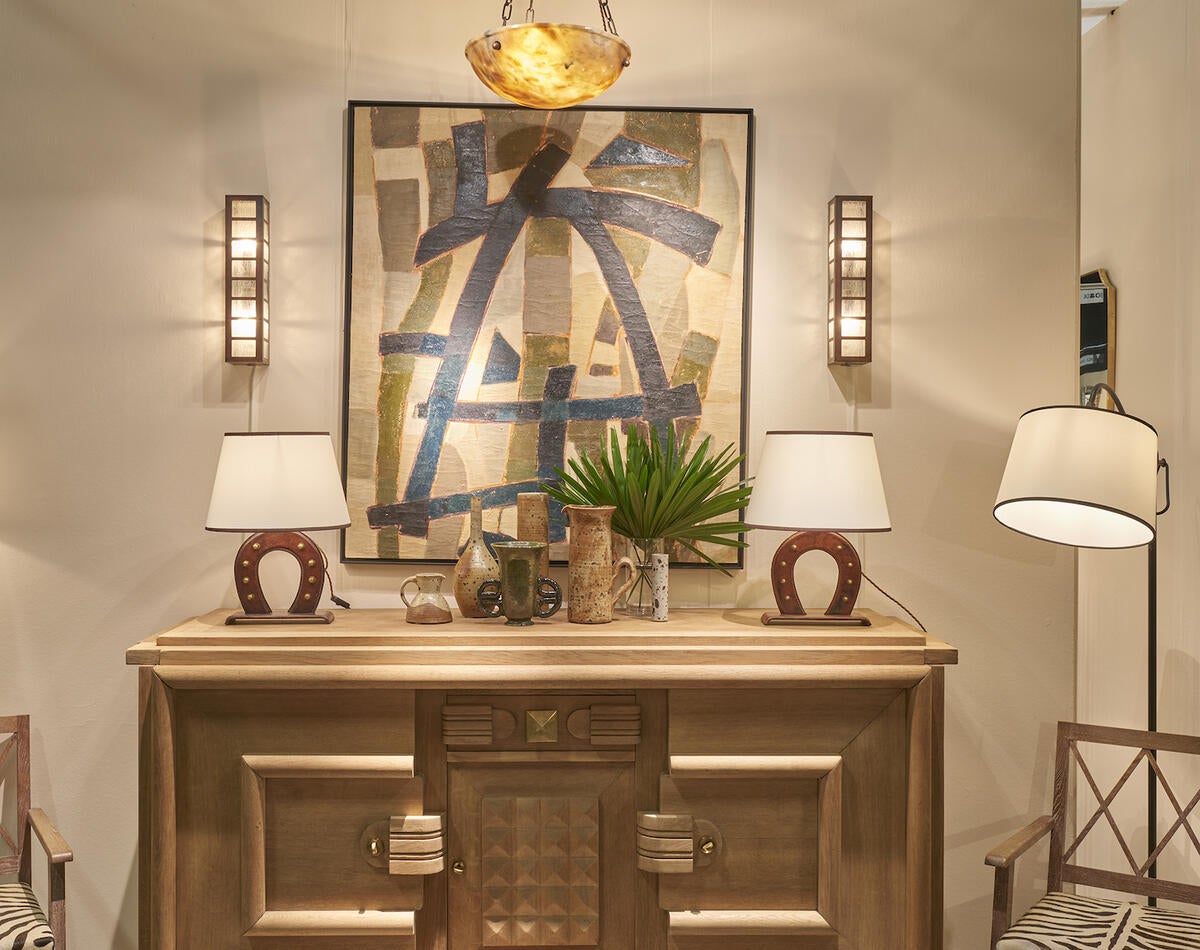 Courtesy of the London Decorative Fair
The Chicago Show: Antiques & Art & Modern
Chicago | October 6–9
The Chicago antiques show is back after a three-and-a-half-year hiatus, featuring approximately 50 local, national and international dealers offering designs from all periods: ancient, 20th century modern and contemporary. Taking place in Chicago's Merchandise Mart in the seventh-floor exhibition space, the event is hosted by honorary chair and designer Alessandra Branca and event programming is organized by The Woman's Board of Northwestern Memorial Hospital. For more information, click here.
The San Francisco Fall Show
San Francisco | October 13–16
After a two-year hiatus, the San Francisco Fall Show returns in person for its 40th anniversary at the Fort Mason Center for Arts & Culture Festival Pavilion. The show features more than 50 of the top dealers from around the world, offering a range of fine and decorative arts across all styles and periods, including paintings, furniture, ceramics, jewelry and rugs. Hosted by designer Suzanne Tucker, the opening night gala will take place on October 12 and benefit the Fine Arts Museums of San Francisco. The 40-year anniversary—dubbed the show's "Ruby Jubilee"—will focus on shades of red, a color celebrated in cultures around the world for extraordinary energy, romantic love and good luck. For more information, click here.
High Point Market
High Point, NC | October 21–26
High Point Market returns this season with a plethora of in-person programming that explores the best business practices and products in the home furnishings industry today. The event kicks off on October 21 with live music from the JT Curtis band and Matisyahu, followed by five days of festivities that include the biannual Style Spotter Live panel at High Point Theatre. Visitors can also tune in to this year's keynote series—talks include a conversation with New York Times bestselling author Justina Blakeney and president of Norwalk Furniture Caroline Hipple about the business of bringing good vibes into the home and standing out from the crowd, and a discussion about building a design community on Pinterest with the company's creator management lead Jeremy Jankowski and Business of Home editor in chief Kaitlin Petersen. For a curated list of new products, designer-focused programming and can't-miss parties to visit at Market, be on the lookout for BOH's forthcoming Designer's Guide to High Point Market, which is released online in mid-October and available in newsprint at kiosks and in showrooms throughout High Point. For more information, click here.
International Society of Furniture Designers Pinnacle Awards
High Point, NC | October 24
The ISFD Pinnacle Awards, the top industry honor for retail furniture designers, will celebrate its 26th anniversary this year at the Nido and Mariana Qubein Conference Center on the High Point University campus. Finalists will be announced in mid September and tickets will go on sale the same day; winners will be celebrated at the award ceremony, which also features a keynote address by New York–based designer Libby Langdon. For more information, click here.
For more events, check out the BOH calendar here.
Homepage image: A gallery in Evolution London | Courtesy of the London Decorative Fair