For the first time since the National Council of Architectural Registration Boards (NCARB) started collecting data on demographics, gender equity increased during every career stage, according to findings from the 2017 NCARB by the Numbers report. It also found that diversity is increasing, but at a slower rate than gender equity.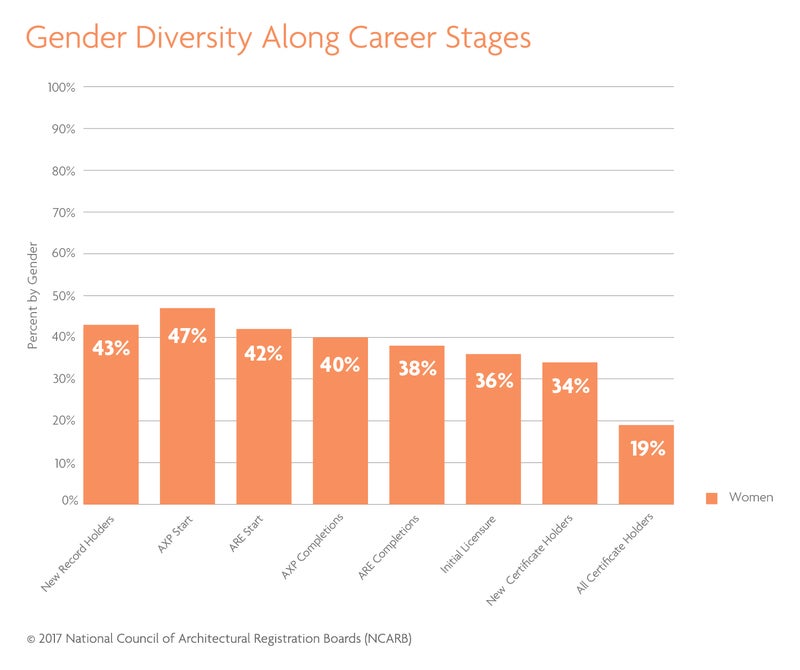 "While several groups remain underrepresented within the profession, these trends point to growing diversity among licensure candidates, and eventually, future architects," says NCARB president Kristine A. Harding. "In response, NCARB will continue to ensure our programs balance inclusivity with the rigor needed to protect the public."
The NCARB report found that 36 percent of newly licensed architects in 2016 were women, up 2 percent from 2015. However, women still make up only 19 percent of all certificate holders.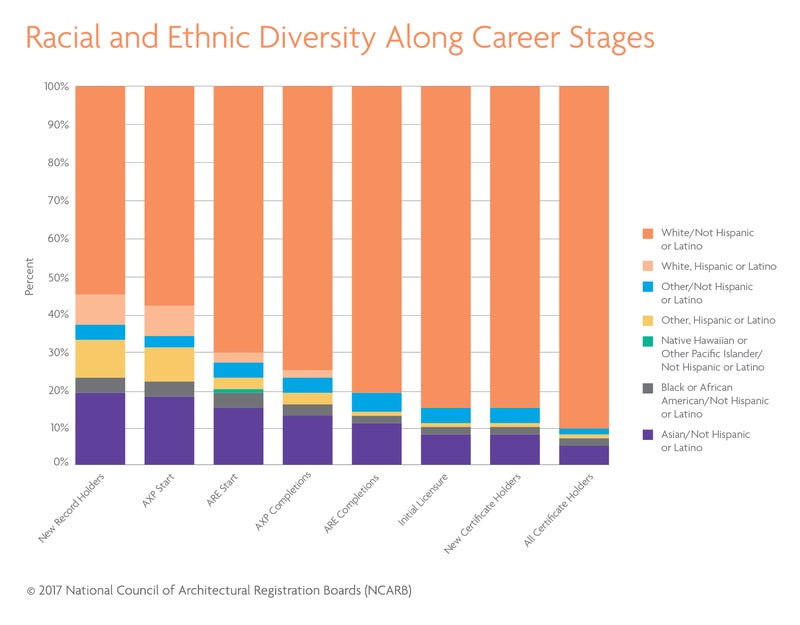 Growth in diversity was represented among Architectural Experience Program (AXP) and Architect Registration Examination (ARE) participants, both up 3 percent in 2016. Forty-two percent of AXP participants and 30 percent of ARE participants were identified as non-white.
The full report will be released in July.