The luxury interiors show Decorex, a leading event of the London Design Festival, will return to Syon Park in September with Future Heritage, its showcase of designers and makers specializing in contemporary work. Notable alums include Marcin Rusak, Katie Spragg, Tangent, Peter Marigold, Raw Edges and Max Lamb.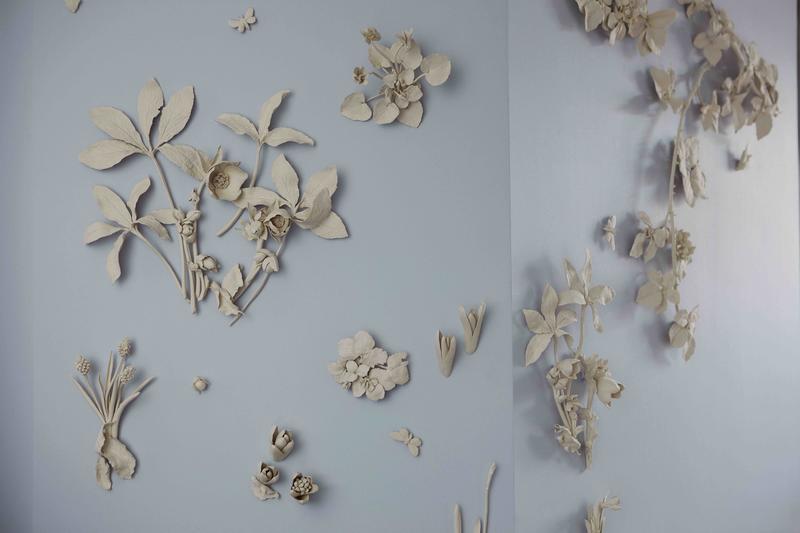 The show's curator, design critic Corinne Julius, says, "Our Future Heritage exhibitors each have a vital understanding of how they can work together with interior designers and architects to enhance projects in a variety of ways." To that end, this year's show will spotlight the work of Jochen Holz, a technically trained glassblower specializing in an ancient technique lampworking. Holz is, as the show shares, "one of the very few glassblowers using borosilicate lampworking in a creative context," and his work "bridges the gap between art-based practice and functional design, resulting in collections that range from tabletop glassware to large-scale sculptures." Among the works he'll share at Future Heritage are neon lighting pieces and "organic, free-flowing glass" work.
Also recently announced as one of the show's collaborators is Glithero, an Anglo-Dutch multidisciplinary design studio helmed by Tim Simpson and Sarah van Gameren, who will show a new series of botanical tiles, which has its roots in hand-drawn images of weeds collected from the sidewalks of London, and is made in collaboration with a team of Dutch artisans.
Decorex explains, "The artisans apply a tin glazing technique to tiles hand-cut from wet clay—a process unique to the Netherlands and practiced for over 400 years."
Glithero will also exhibit large hand-turned vases, decorated with seaweed specimens applied to a photosensitive surface that results in a black-and-white exposure of different plant images.
Also announced is ceramicist Kaori Tatebayashi, of Arita, Japan, who will create ceramic installations "exploring the fragility and permanence of her material," with inspiration from the flowers that grow near the exhibition's London home.
Julius shares, "As ever, I am blown away by the creativity and skills of the Future Heritage makers. They combine head, heart and hands in their designs. They are intellectually rigorous in thinking out their ideas, which express unusual narratives, and they push their materials and techniques to the full to produce beautiful objects to enhance the interior."
More collaborators and partners will be announced in the coming weeks.