A contemporary ode to English country style, Matthew Williamson's Belvoir Collection for Osborne and Little debuted last week. With 11 fabric options and nine wallpaper prints, the latest designs mark the fifth collection the fashion designer has launched with the respected British brand.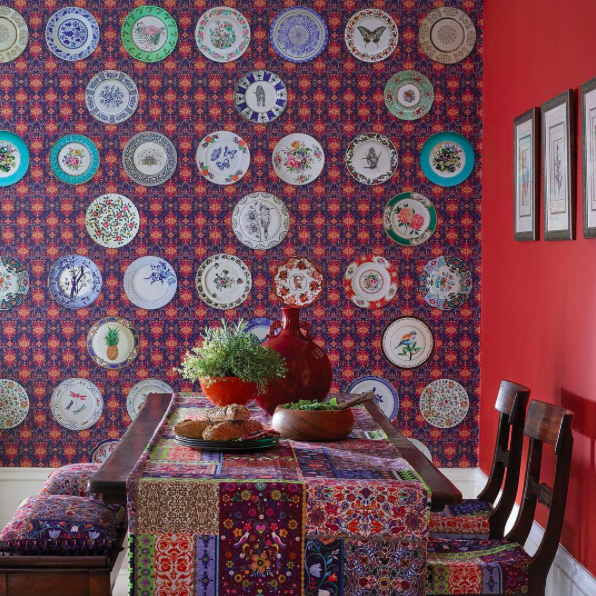 Named after the Belvoir Castle in Leicestershire, England, the collection draws inspiration from English countryside customs. From the beautifully detailed porcelain plates found at the antique market in London to the Castle's blossoming Duchess Garden, the collection captures a grandiose visit to the manor. And kaleidoscope hues of aquamarine, turquoise, jade and magenta modernize the primitive English styles.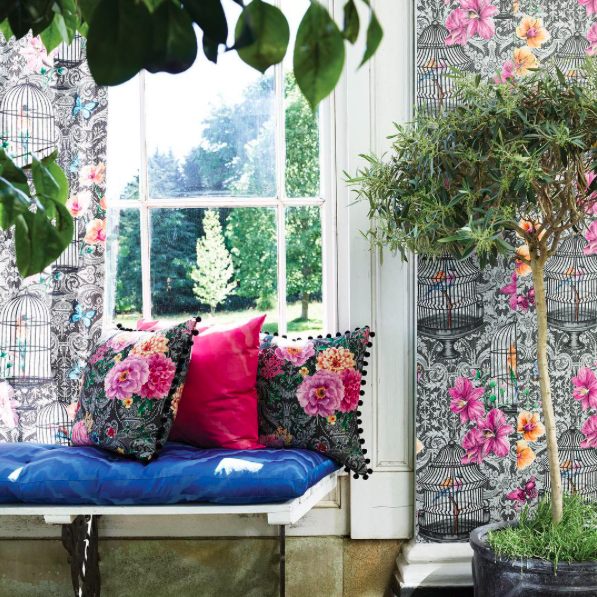 "I can just imagine my use for the collection stepping out from a party at Belvoir Castle," says Williamson. "It is a summer evening with a clear night sky."
The patterns were hand-drawn and oftentimes hand-painted in Wiliamson's studio to better authentically replicate the English countryside scenes and colorways.
The Belvoir Collection follows Williamson's Durbar, Cubana, Samana and Eden Collections at Osborne & Little, each of which exhibits the designer's globally sophisticated taste.