Editor's note: This event has been canceled.
A-listers from within the design, entrepreneur and even health worlds are convening as part of designer Vicente Wolf's upcoming Creative Conference in New York. Author and lecturer Marianne Williamson, New York design editor Wendy Goodman, Rizzoli publisher Charles Miers, and Design Milk founder and executive director Jamie Derringer are among those scheduled to appear at the two-day event.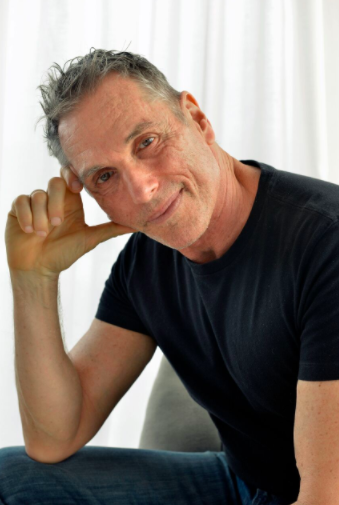 The conference is different from those Wolf has hosted in the past. He says that's due to a shift in the industry at large. "At this point in my career, I recognize the changing focus of the design industry. More than ever, it requires a greater discipline than just being talented. It requires being in touch with one's creative spirit. With this conference, we are approaching a wider field of expertise with the lectures. These include topics that I feel will give designers a greater sense of themselves to grow creatively as well as grow their businesses."
What are some of the most valuable lessons he hopes to share? The designer tells EAL: "Opening with Marianne Williamson, who will address spirituality in today's world and the importance of being grounded to fortify one's life, the conference will tackle more concrete topics through that lens. We have Kate Verner, a top-of-the-line licensing expert, discussing how to secure licensing. Both Chad Stark and Michael Boodro will share their experiences on how the industry supports the design community. Wendy Goodman will talk about the newest trends, and the blogger/social media panel with Jaime Derringer and Orlando Soria, moderated by Lynn Byrne, will answer pressing questions on how to navigate the online world. Lighting design, by Ira Levy; getting published, by Charles Miers of Rizzoli; and Dee Schlotter from PPG on the psychology of color and color forecasting."
Held during NYCxDesign on May 21 and 22 at The Glasshouses, in Chelsea, the conference includes programs like Williamson's "Healing Your Inner and Outer Shell: Why Your Inner Life Matters When You Are Creating Environments"; "Unveiling the Process of Publishing a Design Book," with Miers; "Spotting Design Trends and New Talent," with Goodman; and others, including sessions with Wolf himself.
The $2,400 seminar is open to "all professionals in the creative economy." As Wolf puts it, this includes "certainly, interior designers, those beginning their careers and more veteran designers wanting to gain perspective. I also see these seminars talking to others in creative professions: architects, landscapers, product designers; anyone wanting to approach their business in a more professional, self-serving manner."
The full lineup:
Michael Boodro, chairman, editorial and strategic initiatives, Dering Hall
Lynn Byrne, editor, design writer, social media specialist
Jamie Derringer, founder, creative director, Design Milk
Wendy Goodman, design editor, New York magazine
Ira Levy, creative director, LEVY|NYC
Charles Miers, publisher, Rizzoli New York
Dee Schlotter, color forecaster, Pittsburgh Paints
Orlando Soria, author, tastemaker, Homemaker magazine editor
Chad Stark, president, Stark Carpet
Kate Verner, founder, Kate Verner + Associates
Marianne Williamson, author, lecturer