James "Ford" Huniford's firm will design the VIP lounge for this year's Collective Design Fair, to be held May 3 to 7 at Skylight Clarkson Sq. Huniford Design Studio will unveil its most recent luxury furnishings collection, a 30-piece line that was originally introduced in 2013 and now includes upholstery featuring textured solids and subtle patterns.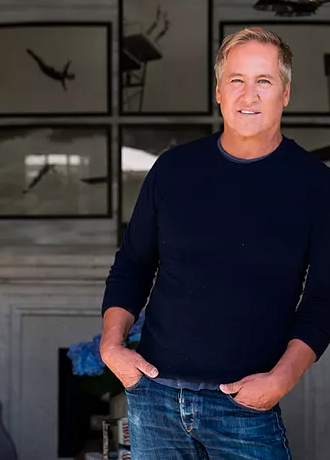 Last year, the studio won the prestigious International Property Award for Interior Design Private Residence—New York for its eco-friendly penthouse on Bond Street. 
Collective also named its new-this-year exhibitors, among them: Leclaireur (Paris); Yancey Richardson Gallery (New York); Portuondo (London, Madrid); and ICERA by Gallery LVS & LVS Craft (Seoul). Returning exhibitors include Donzella (New York); Gallery ALL (Los Angeles); Garrido Gallery (Madrid); Glass Past (New York); J. Lohmann Gallery (New York); and Lost City Arts (New York).