A new kind of wellness space for women is coming to HBCUs (Historically Black Colleges and Universities) across the country this year, thanks to an initiative by The Boris Lawrence Henson Foundation, helmed by actress Taraji P. Henson, and Kate Spade New York. The program, called She Care, tapped Washington, D.C.–based designer Kīyonda Powell and Maryland-based designer Saudah Saleem, who combined forces to design refuges to support students amid the stressors of college life.
The inaugural installment of the multiyear initiative debuted at Alabama State University earlier this month, with the two on-campus structures—dubbed She Care Wellness Pods—that offer a range of services geared toward female students. Programming includes free mental health and therapy sessions; self-care activities like yoga and meditation, as well as art, sound and dance therapy; workshops and seminars on student-requested topics; and recreational spaces for relaxation.
"We were brought on to outfit the space and transform it into something that felt uplifting, joyous and feminine," says Powell. "Just really creating a mood and a vibe that supported the wellness activities they wanted to do."
Each pod is housed within a repurposed shipping container, which was developed by Chicago-based modular construction company S.I. Container Builds and re-imagined by Powell and Saleem from the inside out. The size constraints of each pod (the smaller of the two is 20 feet by 7 feet, while the larger is 40 feet by 7 feet) meant the pair had to be intentional about the use of each space. They decided to craft the larger pod with physical activities like yoga, designing accordion-style doors to expand the pod's square footage into the outside area, while the smaller space is geared toward rest and relaxation. Both are imbued with a similar design scheme, meant to evoke joy by incorporating the vibrant use of color that Powell and Saleem have perfected individually in their past work.
"I leaned heavily on my personal life, my experience as a freshman in college," says Saleem. "Also, being parents, [Kiyonda and I] still have one foot in childhood and this connection with youth. So we wanted to ensure that the colors inspire and are interesting—that it doesn't feel too clinical, too cold and commercial."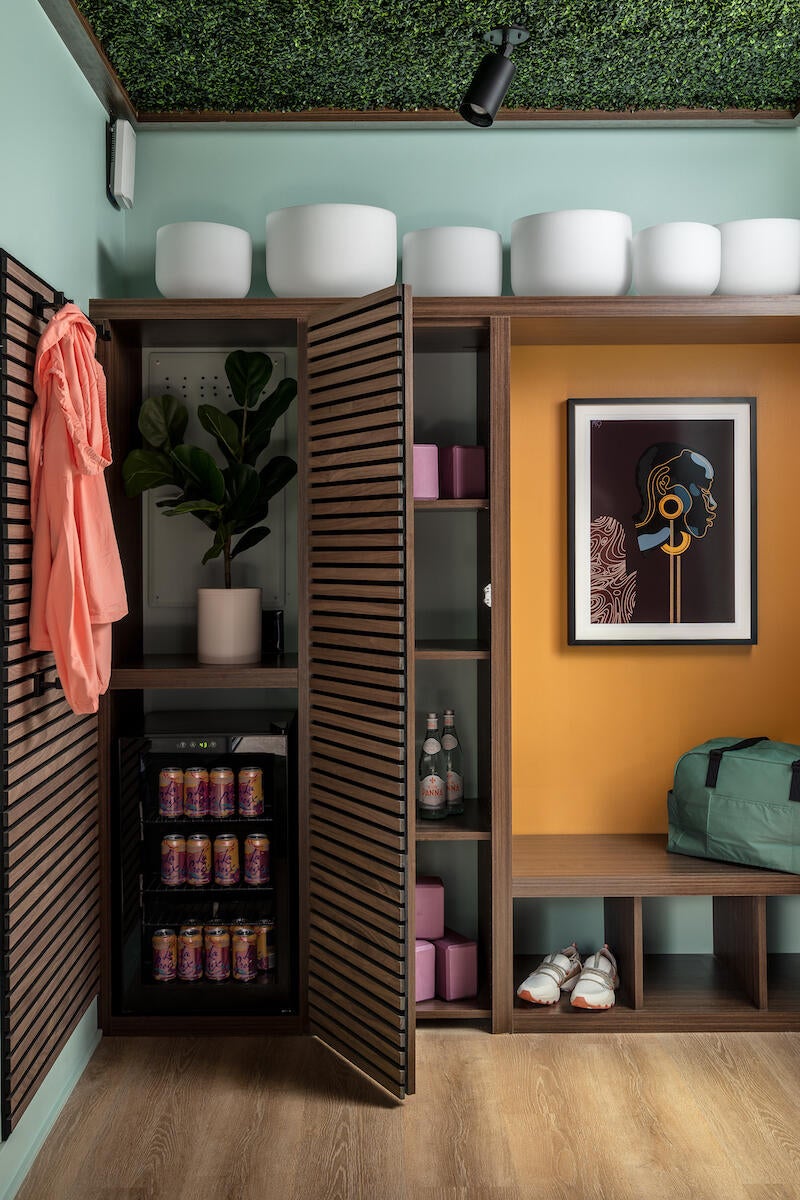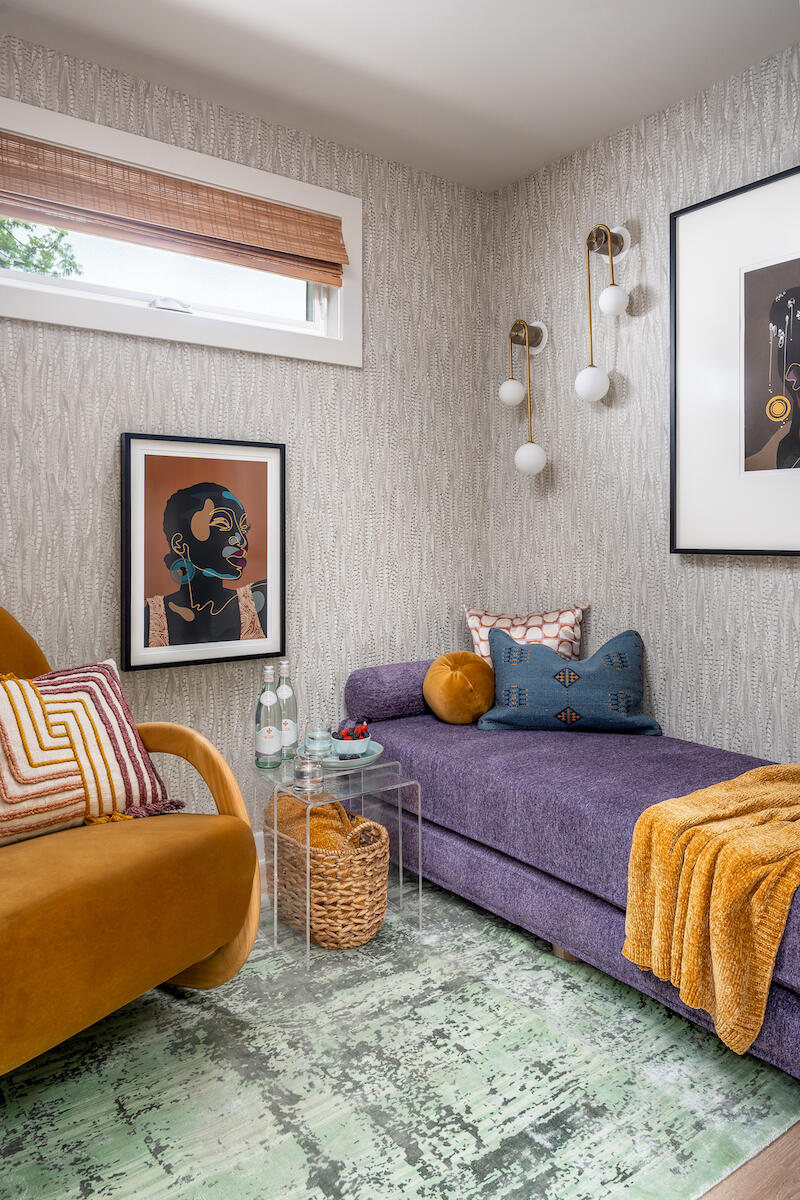 The pair's creative process included getting to know aesthetics, art and music relevant to college students today—an exploration that led to a mural on the exterior of one pod by a current fine arts student at ASU that features the college's colors and motifs. The designers also commissioned pieces from a young African artist for the pod's interiors. "It's so important that these young people can see themselves in this beauty, so it's not just a beautiful space," says Saleem. "It was about: How do we send this message that you matter—your joy, your birthright—and it's important for you to be happy and healthy mentally."
As for the future of the initiative, The Boris Lawrence Henson Foundation and Kate Spade New York have expressed plans to roll out additional She Care Wellness Pods at other campuses, with the ultimate goal of planting a flag on every HBCU institution. According to both designers, the creation of a dedicated wellness space for HBCU students is not only overdue for a community whose mental health has been historically underserved, but it also provides a much-needed site for recalibration as students cope with the lingering effects of pandemic stress and isolation. "It's a very real issue we're grappling with—people needing to talk and to feel like they're being heard," says Saleem. "This space will provide them with that ability."
At the ribbon-cutting ceremony last week, after months of design planning and implementation, the spaces were finally filled with ASU students and faculty—and Powell and Saleem saw firsthand the pods' immediate effect on the university community. "Actually seeing people using it the way it was intended, it's like, 'OK, this is why we do what we do,'" says Powell. "It was just a beautiful moment."
Homepage image: A new kind of wellness space for women is coming to HBCUs thanks to an initiative by The Boris Lawrence Henson Foundation and Kate Spade New York | Courtesy of MW Concepts