The 50 States Project is a yearlong series of candid conversations with interior designers across the country about how they've built their businesses. This week, Washington, D.C.–based designer Kīyonda Powell draws the 2021 series to a close and tells us how she has learned to trust a formula to calculate her flat rate, how a feature with the Property Brothers helped grow her business, and how she's teaching old clients to work with her in a new way.
When do you first remember being interested in design?
I was 8 or 9 years old when I started to have an interest in creating spaces that felt comfortable for me. I lived in an apartment in Maryland with my parents, and my room had a huge walk-in closet and a big window. I took an empty cardboard appliance box, stuffed it with things like blankets and beanbags, and threw a crocheted blanket from my grandmother over it with a pillow to create a window seat. I would sit on that box—even though it was sinking, of course. And I turned the closet into a hair salon for my dolls. It had a reception desk and a washbowl station, which were really my mom's big pots and pans—she hated that. But my imagination would really just run wild, and I realized early that I liked the idea of creating spaces to play in.
Did you pursue design professionally right out of the gate?
No, there was a detour. I wanted to go to Parsons, but my mom said no, so I ended up going to Frostburg State University in Maryland, near where I grew up. I studied sociology and Spanish, and I thought I was going to go to law school, because I was influenced by a lot of people who were in politics and law at the time. I wanted to work in child welfare—which I did—and then decided, "No, this is not it."
How did you make the switch?
I was at my second real job out of college—I had benefits, vacation days and PTO, but I quit for a summer internship with Choice Hotels International. They would bring in people from all different disciplines, and I started in the design department. I spent a whole summer with them, and I prayed, "OK, please hire me." They didn't hire me right away, so while I was there, I was also working retail at Pottery Barn. It was crazy, but my husband at the time was supportive. I also went back to school at Marymount University in Virginia for their MFA program in interior design.
That's a lot to juggle.
I was working two jobs and trying to do school. It wasn't a full-time program, but it was somewhere in between part-time and full-time credits. It was ridiculous! After the internship ended, I was working at Pottery Barn full-time until Choice hired me later that winter. I stayed there for several years, then went to work for a design-build fabrication and decorative art studio based in Maryland. My love for hospitality design really grew from those experiences.
You do a mix of residential and commercial work now. How did the balance tip away from hospitality in your career?
There have always been people who were asking, "Can you help me with this?" or "Can I hire you to do this?" So I was doing little side projects, and then worked with one company that did some high-end residential. I found that my hospitality background went hand in hand with the residential work in terms of the experience that people wanted in their homes. Their inspiration was always, "I want to feel like I'm sitting in this lounge at this hotel." It always came back to that, no matter what.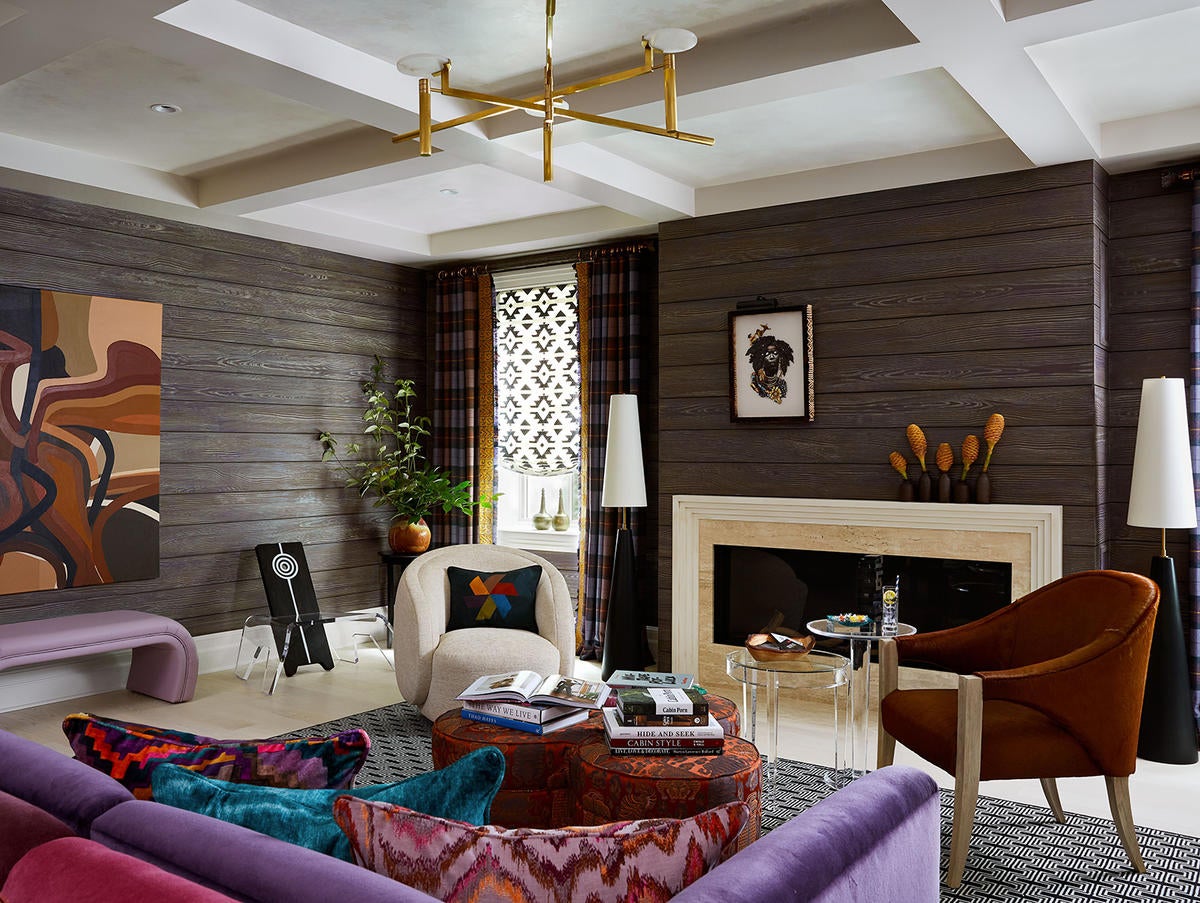 Keyanna Bowen Photography
What was the impetus to take the leap and start your own firm?
I started working at a smaller design-fabrication-build firm in early 2018, and I began to feel like I had the project management skills and had become well versed in budgets. I just felt like it was my time. By the end of the year, I parted ways with the company and said, "I think this is it." I left them on a Tuesday, and by Thursday I was getting calls from clients saying, "Hey, I called the office looking for you. I have this project, and I want to work with you." It has always been a mix of some residential and smaller boutique commercial projects.
What does your business look like today?
I'm a single mom with a pandemic baby that was not expected, and it really was a kick in the gut to the business: "Oh, now I have to figure out how to navigate this company and put the needs of this child before anything else." But providing for those needs really depends on the business, so it's kind of a double whammy. That's what I've been quietly dealing with during the last year. I've been more silent on social media, just trying to figure it all out and figure out what's next. Just like everyone else, there was a lot of fear at the top of the pandemic of, "How will we get through this?" Then, we were surprised by how much everyone wanted things done, and we had the supply-and-demand issues. It is definitely busy—and it was insanely busy while I was managing the clients that I had pre-pandemic. Honestly, I'm still trying to wrap some of that stuff up.
Is it just you, or do you have a team behind you?
After having a baby almost a year ago, I decided to hire a part-time assistant, and I also have an intern who helps me. I'm still trying to figure out how to do this better, whether it's the lag time of me responding to a client or vendor, or managing the expectations for myself and the client when it comes to, "The child's home sick today. Can we reschedule?" I'm trying to not be so upset with myself, and also to rely on my village to help me. It's been a challenge, but I'm still here and I'm still in business, which is great.
How has the business evolved?
I am definitely at a point now where I'm working with clients who I actually really enjoy. They trust me, I trust them, the resources are there to do some of the things that we want to do. It doesn't feel so strained with the budget all the time. I still have a good mix of residential with some other interesting things—I have a cafe lounge and a co-working space coming up. A lot of my clients right now are repeat business, so they must really believe in what I'm doing, and I appreciate that.
How do you want your business to grow?
I'll say this: Growth scares me a little bit. I want to make sure that I have my finger on the pulse of everything that's going on. I want to grow responsibly, and I do want to have at least one full-time person helping me, whether it's on the design side or admin or financial. We'll figure that part out, but that is definitely next. I know I can't sustain doing it this way much longer, so I'm going to have to take that leap and trust that I have someone in here that has my back. I think about my work ethic and how I worked with others to help grow teams and businesses and I'm like, "I wish I could find another me," in terms of just being really committed and helping to enhance the business and make it better.
No matter how the business grows, what is the one thing that you don't want to delegate?
The design and the creative process. I remember watching my previous employers and how that began to slip out of one of the partners' fingers. She was very creative, and I remember having conversations where she was like, "I really miss doing this. I want to do this, and I want to be a part of this," but her role had become more about marketing and getting the next project. I know it's going to be a balancing act when we get to that point, and I really hope that I can still keep my hand on the creative piece of it so that the work still has my signature.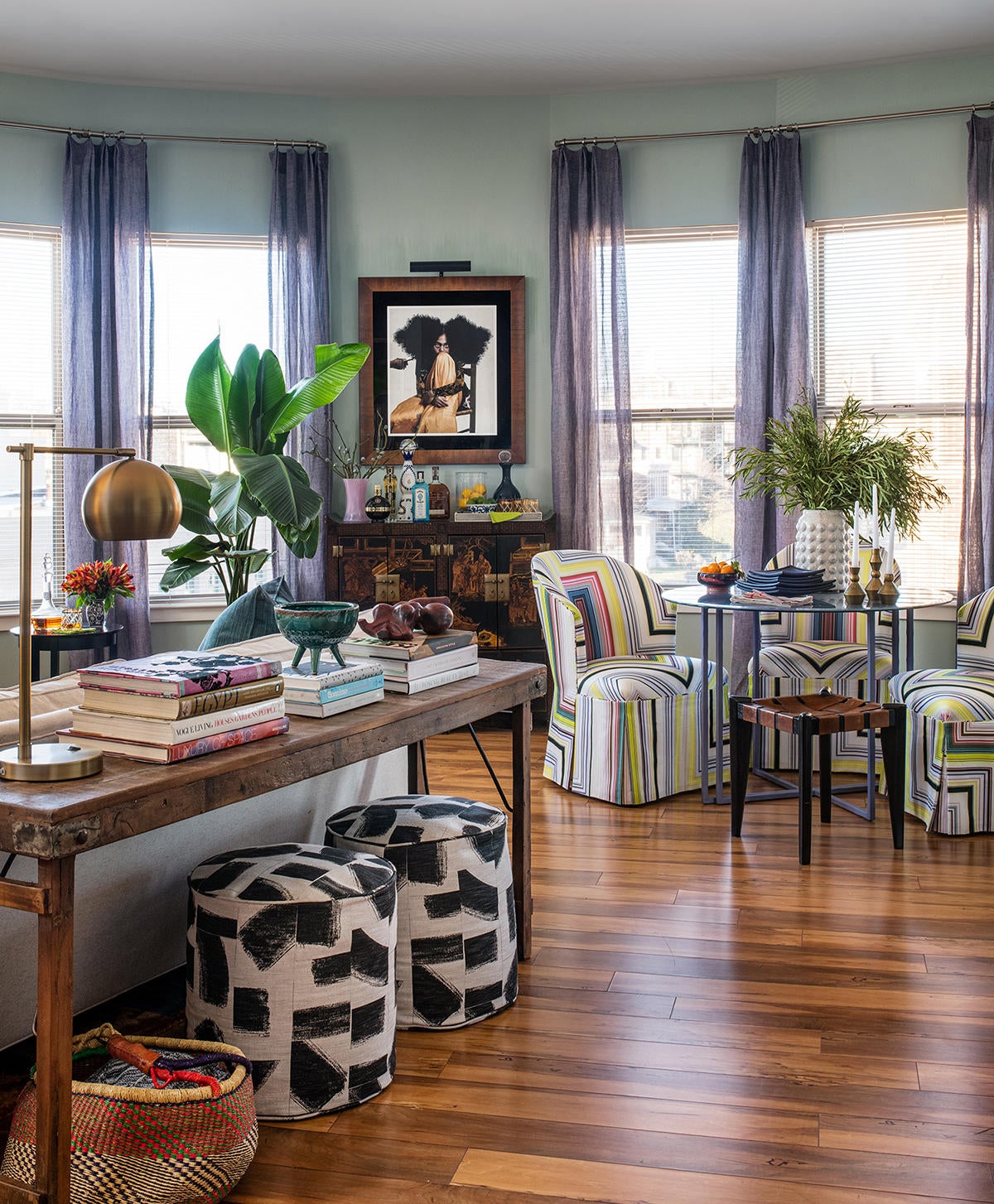 Robert Radifera Photography
Does the political climate in D.C. impact some of the work you're doing?
Not directly. The clients I'm working with are spread out, not just in the heart of D.C. I'm not working with congresspeople—if my clients are entrepreneurs, they might be on the contract side of the government. That said, we did have a lot of politicians and influential people that would come in and out of the store when I was working at Pottery Barn. The Secret Service were there all the time. I was working there the first and only time I met Barack Obama—I actually locked him out of the store! It was shortly after he had given that big speech at the Democratic National Convention, so he had rock-star status as a freshman senator—and at the time, he was still smoking cigarettes, so he had stepped out of the store to smoke. At 9 o'clock, [we] locked the door. His assistant comes down the stairs and says, "Have you seen Senator Obama?" And there he was outside, waving, and we're like, "Oh, my God." We opened the door, let him in, and talked for a bit, but the manager would not let him buy anything because the registers were closed.
What is the D.C. design community like?
It's really diverse in the sense that you will have those huge homes that are outside of Embassy Row and Palisades—the more well-to-do neighborhoods that are older and more established—and there's definitely a lot of work out there. What I'm noticing is a little bit more millennial action happening, where they're purchasing their first small condo or an older Victorian row home that they want to have fixed up. There are challenges in making that space work for them, because the rowhouses are older and smaller. Working on those, I've realized that I like the challenges of those smaller footprints because it's like, "You've already purchased it, and I know it costs a lot to live in the city. How do we make this function for you?" I've enjoyed working through some of those challenges with my clients.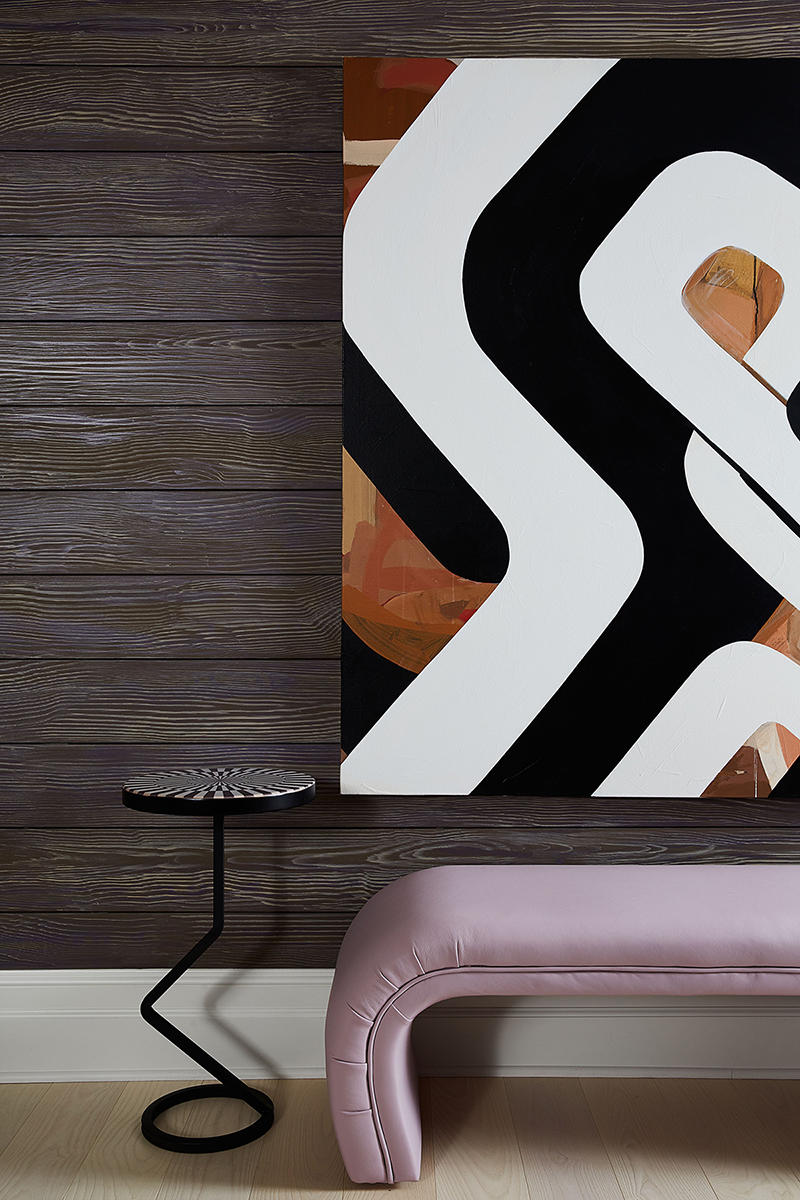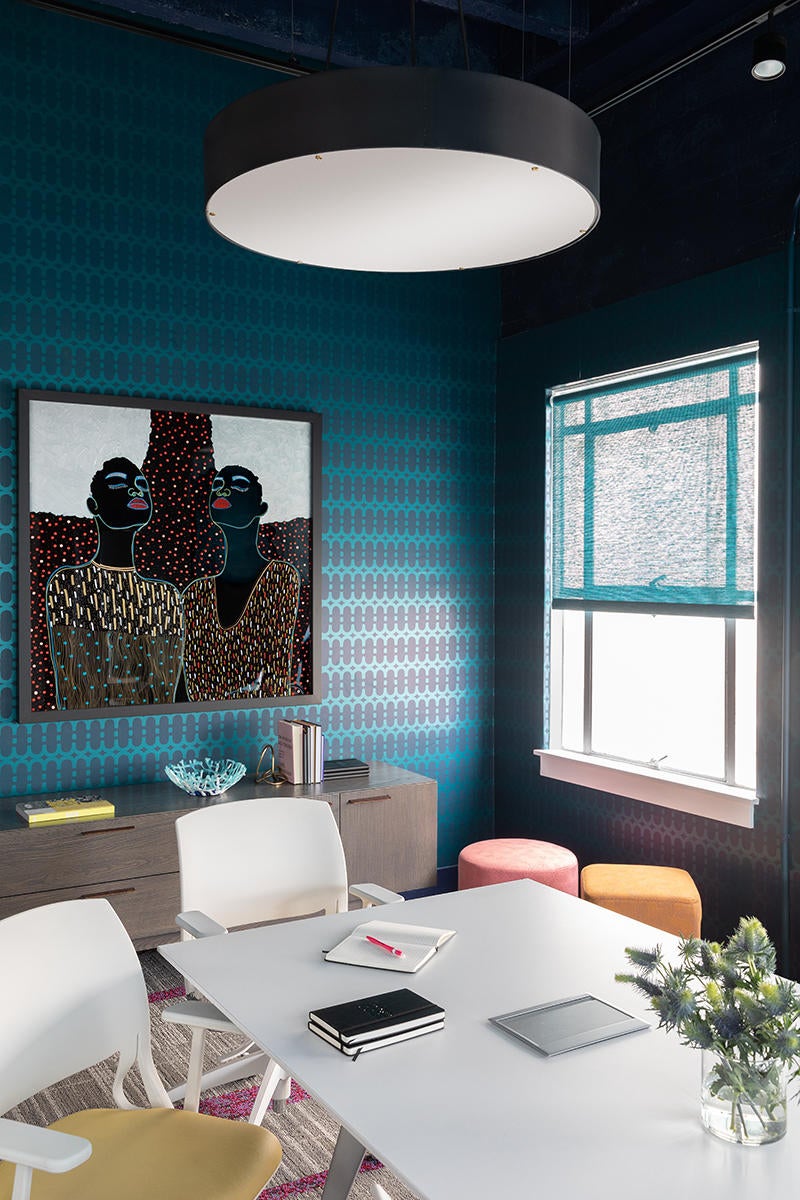 How have you approached the billing piece of the business?
Oh, boy. I do flat rates, thanks to the help of New Jersey designer Beth Diana Smith, who is amazing at accounting and organization across the board—in life and in business. She's a really good friend, and she shared this project estimator with me. It's a formula she created, and I love it. I started using it last year, and I just plug in how much time I'm going to spend on a project at different phases and let it tally up to tell me how much it's going to cost.
Does having a formula make it easier not to second-guess yourself when that number is a big one?
Yes. Sometimes I still look at it and I'm like, "Whoa. OK, so that's what this should be." Beforehand, I was definitely giving away time. And even now, I think there are some things that I need to tighten up. I'm outlining, "This was rough to go through; I don't want to do that anymore." I'll make a note about that, so we can figure out how to address those things. That's kind of where I am in my business: I'm collecting pain points. Billing is one of them.
What's the most painful part right now?
With the pandemic, specifically, if I'm estimating that a project will happen over X amount of months—when the project is now on hold, or the product is delayed, how does that mess with the money? It's screwing it up. I have to figure out a better way for me to look at the time and the overall schedule. When do those draw payments need to be paid out? Do we have to collect something sooner? Do I have to revisit that schedule with the client to make sure that I'm not sitting here waiting for something to come in?
Those are the things that I'm dealing with right now, but I think that the calculator has helped me to estimate better for my design time. I'm also trying to not look at it so much in billable hours. It's more of a creative process, so if it takes me three hours to pick three lamps as opposed to an hour and a half that I estimated for it, then I want to pick the right lamp. I want to make sure that it's the right look for what we're going for, so I realize it does take me a little bit longer. It's been an education for me to make sure that I'm being compensated for what is being produced. But also educating the client on things like, "Don't clock me. I'm creating here. We're making magic here." That was something I've had to experience in the past that I don't want to go through. I don't want to have those conversations.
How do you avoid that?
I think it's all in how I am communicating the process. At one point in time, I thought I needed to justify it in a way that they could understand—which meant I was saying things like, "This project is going to be X amount of hours, but we're not going less than that. It needs to be a minimum of 30 hours for me to take the project." Then they start calculating, "Well, this couldn't have taken this long, because … " and trying to get more for that time.
With [returning] clients that are coming on for another project, it's also difficult. Now you've tightened up your process, but they're like, "Well, we didn't do this last time." And I have to say, "This is how we're doing it now, because that wasn't sufficient to grow the business." I think it's more about me getting used to changing some of the language that I use for myself, and reinforcing that with myself and then with them as well.
Are you feeling good about where you've landed there?
I am. It's still new for me. Just adopting some of this new language and processes and small minor changes that I've made—I think that it is helping to go into newer projects, knowing that I'm not going to set myself up for failure.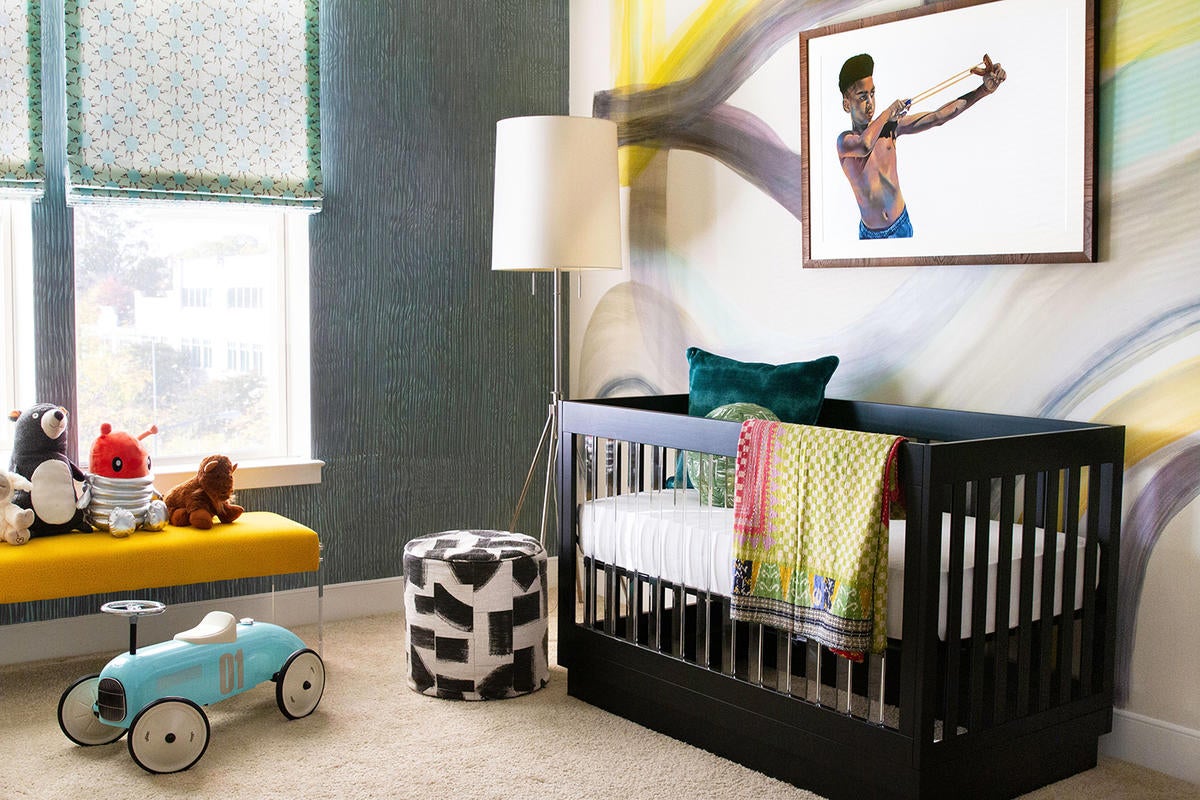 Michelle Claire Photography
You partnered with the Property Brothers on Casaza. How did that come together?
Casaza is a new platform they launched in 2018, and that was my first year in business, so it was very exciting. They reached out to different designers to contribute to the site as design professionals—in interviews highlighting us, which was great, and then allowing us to select furniture, lighting and accessories from their site and pull different looks together. Those were rendered to give people an idea of how to use the product. Since then, I was also able to do something with them for their magazine, Reveal. It was more of a house-call type of thing where someone was sending a project and saying, "Here's a room we're having trouble figuring out. What would you do with it?"
That's fun. What do partnerships like that bring to your business? Have you felt the impact?
I hate to say this because your work is your work and it should speak for itself, but people like to see a name attached to something before they really dig in. So the validation or credibility of the Property Brothers was very important for me, especially as a new business. I wasn't a new designer—I had already been in the industry for over 15 years when I started my business—but a lot of people didn't really know who I was because I was always working for someone else. Contributing to their platform as I was coming out on my own has all been really good for the business.
You mentioned going a little quieter on social media lately, but what role has social media played in your business?
When I first started getting into social media, I don't know if I really believed in work coming in that way. In the industry, we were always taught, "You get your client by word of mouth—through people, as well as websites and ads." I was trapped between this old-school mentality and what the newer school was doing to influence the world. It was like pulling teeth to get me on social media, and I still have anxiety when I go to post. It's like, "Ugh, do I have to?" But what I have gotten from the experience is the connection—not only the clients, which I'm extremely grateful for—but also just the connections within the industry and with other creatives. Meeting different artists across the globe and feeling like you know these people when you may have not even met them ever before—that's the beauty of social media and what I've enjoyed. I still look at what people are doing, but I just don't post as much because all I really want to do is post pictures of my son. I know that my page is not for that, so I just have to knock it off.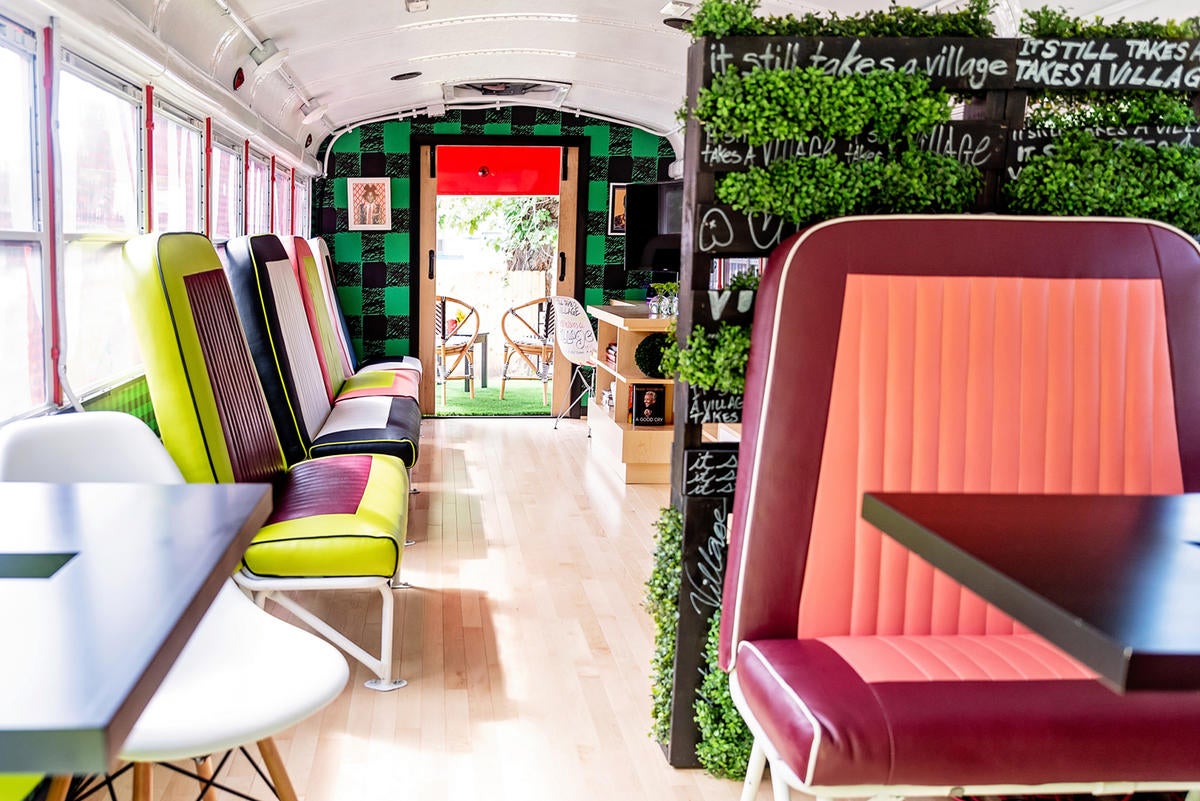 What is the biggest thing you know now that you wish you had known when you started your business?
I wish I would have taken a little bit more time to plan it out and get different team members in place—the accountant, the attorney, some sort of business advisor. It's the business side of things that, for me, has always been the challenge. I'm being presented with even more challenges as the years have gone on, but I'm still here, and I still want to do it. I also hear from people who are like, "No, just jump in and do it." Then you're getting those mistakes early and out of the way, I guess. But I think my personality is just a little bit more cautious.
Was there a pivotal moment where you felt like, "OK, this is working"?
I'm definitely in that place where I'm going to make it. I don't feel like I've arrived and I'm here and we're not going anywhere. I like to think, "I'm going to make it" as more of my stance and my mantra right now. Again, I'm still very cautious, and I don't want to feel overly confident about anything. But I do feel confident in what I'm able to produce in terms of design. I feel confident in being able to identify the people—not necessarily the creative people—but the people [I] need to help me to grow and sustain the business.
I've taken some classes through eCornell on entrepreneurship over the summer, which I felt was super valuable. I wish I had that three years ago. So, I feel like I'm going to make it. I think going through the pandemic, having this baby, managing it all, and still working and having clients and people call and ask to set up consultations—I'm doing it.
What does success look like for you?
It's interesting. I used to think being fortunate enough to be featured or have partnerships and all those things, people would say, "Oh, you're doing it, girl!" This is great, and I love being a part of these things. But until I feel like my house is in order—meaning the business, the process, the practice, the accounting, all of it—until it is running like a well-oiled machine, then I feel like we are really rolling. Success for me is when I feel like we have it together. It could be that we check all those boxes, and then what? Are we still successful, or are we needing more? I'm sure we'll want more.
But where I am right now, when I feel like I've gotten my ducks in a row and client communication is more seamless and it's running smoothly, and there's no lapse in time and bills are going out and getting collected—when that's happening on a regular schedule that feels consistent and good to me, then I feel like, "This is success." We can check back in a year and see. Hopefully, we might be looking at something else as the measure of success, but for right now, that's what I have my eye on.
To learn more about Kīyonda Powell, visit her website or find her on Instagram.