The 50 States Project is a yearlong series of candid conversations with interior designers across the country about how they've built their businesses. This week, Minneapolis-based designer Lucy Penfield tells us how a Midwestern attitude has shaped her approach, why she never lets her staff work late and how she learned to take calculated business risks.
What are your earliest memories of being drawn to design?
My grandmother, mother and aunt are all home decor enthusiasts, and my parents always loved to entertain. Whether it was a cocktail party or a little dinner party—nothing fancy, but just getting friends together—I was a part of setting the table, fluffing pillows and puffing cushions. [Our home] was very Sister Parish, lots of pink and very beautiful. My memories are of color and pretty flowers.
Did you always know you wanted to be a designer?
What my childhood and those memories created for me was that hunger to learn, and the hunger for decorative arts, color, fashion and style. I didn't think about it as a career. I'm this creative junkie maximalist. Give me more, give me more—it's like I can't see and hear and touch and smell enough. I'm all senses in. So when I went to college, I knew I wanted [to study] liberal arts because I just wanted everything. I would call my father and say, "Guess what? I'm going to be a psychology major. I just love it—I love the study of people." He'd say, "Great, honey," and that's all. Two weeks later, it was philosophy, and after that, I was an English major because I love to write. Then I took an art history class—that's when I called him and was like, "Bingo! It's culture and color, it's artists and the decorative arts—it's everything!" That trained me in the love of design, and by my sophomore year, I ended up double-majoring in interior design [and] art history.
Did you ever waver from that, or did you always know that's where you belonged once you found it?
I couldn't wait to get to class and learn something new, whether it was chiaroscuro and shadows [or] modern pop art. Once we got to modern art and pop art, I really did the deep dive into textiles. It was the collision of decorative arts and modern art that electrified my soul. I did fabulous internships here in Minneapolis with two swanky designers—first with Bob Lenox, who was very Sister Parish–style traditional, which was a natural [fit for me], and then the next summer with Tom Gunkelman of Gunkelmans Interior Design, who was much more modern. He was working with all the tony art collectors here.
How did those two internships shape your vision?
With Robert Lenox Associates, it was all about textiles and the layers and patterns and prints and chintzes, so I built my knowledge of fabrics, design history and furniture history. Then with Tom, I was set free to explore the creativity of blending a current aesthetic with a classic one. I've found with young designers, if they can have a traditional and a modern, or commercial and a residential [experience], they're richer, more layered designers because of it.
But after graduation, you went into the fashion business.
I moved to Boston and couldn't find a design job, so I got into the fashion world buying for Talbots, and then went to New York and worked for a Hong Kong trading company. I was doing private label and product development for Henri Bendel, Neiman Marcus and Saks. Whether you're styling a dress or designing a sofa, you have to have the sexy silhouette, understand the drape, and pull it all together. I was buying prints from artists. I would go to art galleries and buy paintings that we would translate into silk prints for dresses, tops and blouses. [It was all about] design, color, pattern and graphics.
How long did you do that for?
It was 10 years. I accelerated and kept getting promoted and having all this new work. I'm such an adrenaline junkie—and I also kept making more money out of it. But then I started a family, and then I was thinking, "I can't see my daughter if I'm on a plane all the time." I had built this career, but I had this longing for what I really went to school for, which was design. So we flipped the switch and I moved back [to Minneapolis] in a matter of weeks—we packed the car with the baby, the dog, and we drove. That's when I called Tom Gunkelman—we stayed in touch and I always saw him when I would come home—and he said, "Honey, there's a desk waiting for you." And so I came home and worked for Tom for 10 years.
What was that like?
At the time, I was with all these swanky, fabulous clients, and then I started to acquire my own clients that were younger—people that were building their lives and families as I was building mine. I'm so lucky, they're lifelong [clients]. I've had some of these clients for 20 and 30 years.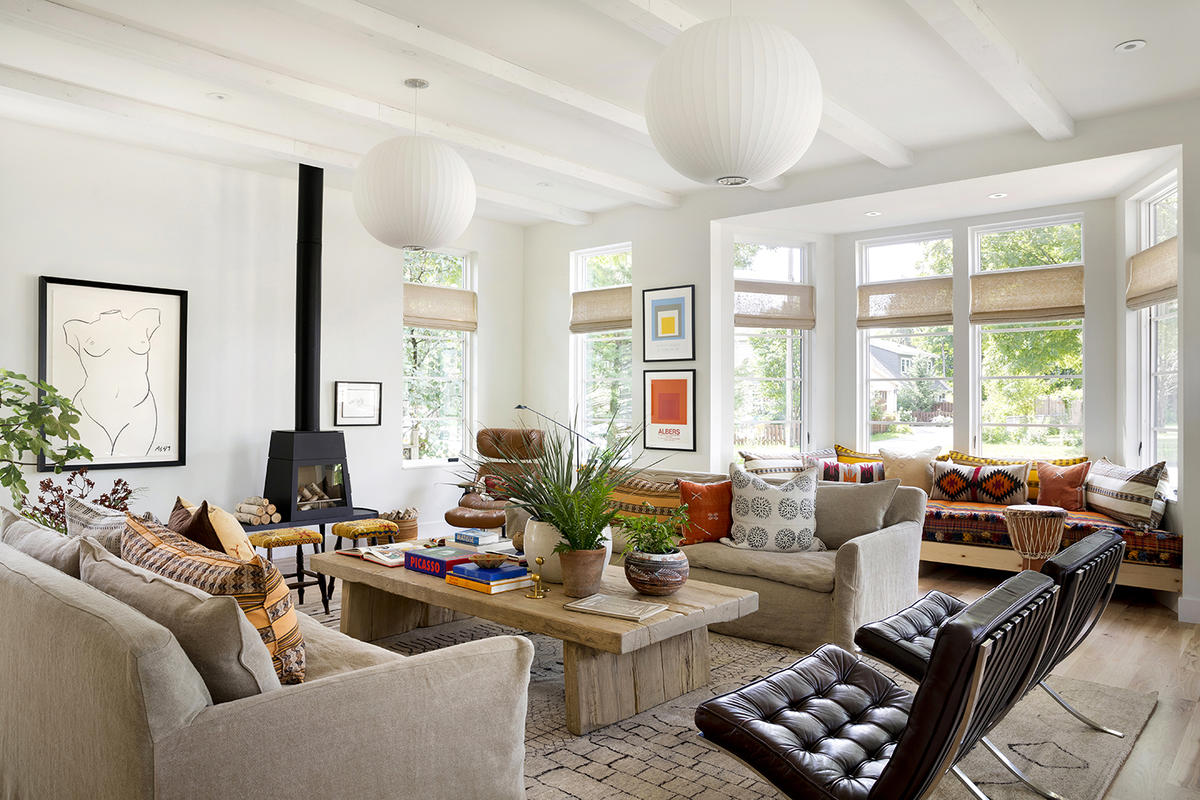 How did you end up launching your own firm?
We were a very collaborative, creative team in the office. It was like 12 of us, and we all had our own projects, but we also worked together, and Tom and I had this magic that I just loved and couldn't get enough of. I always felt like I was being mentored by him, but I was feeling confident after a decade. That's when I got very lucky and received the Emerging Talent award from ASID—and then I took the leap. I met with Tom and said, "I think this is crazy, and I'm crazy." But he said, "Oh, no, you can do this. I'm going to be sad to have you leave, but I'm all in. You go for it." So I came to International Market Square [the design center in Minneapolis] in 2005, and all my clients came, and I'm just so grateful. We started a tiny 300-square-foot [space], and I now have 2,100 square feet.
Are there a lot of other designers in the design center?
Yeah, it's a humming little spot. During the pandemic, everyone was working from home, but I'd come into [the office] to get the mail, and I'd walk by the showrooms, peer in and cry. We'd leave goodie bags outside each other's doors. We have a wonderful, tight and fun community.
In addition to showroom resources, what do you gain from being next door to other design firms?
We're all friends. When I interned at Tom's, Talla Skogmo worked there. She had graduated five years ahead of me, and we each got our own studios at about the same time. Talla, Martina Willegalle, Renae Keller—we're all here, and we've known each other since before we had kids, with kids, with husbands, during trouble with husbands. We've been in the trenches together. And [designer] Andrew Flesher is one of my best friends of all time. He's a little younger than I am, and he came to work with Tom before he went out on his own and went to New York—he is so chic and fabulous I can hardly stand it.
I have two little designer clubs. One is a book club with a group of eight or nine women. We don't read books—we look at design books. Let's say it's Kelly Wearstler's new book: The host will dress in her style and fix dinner in her style, and then we talk about the book. And then we have a dinner club with one of our showroom friends where it's all about setting the table and showing off our finest [table setting] and cuisine. And then we always talk shop. We might discuss a client or talk about how we're trying to [figure out] our hourly rate, and all that stuff that you're wondering if you're doing the right thing and you have no idea.
Are there changes you've all made because of that community?
Yes. We charge by the hour, and then we'll mark up products, which is how most of my clients like to work with us. But what I learned from Andrew is that when he went to New York, he had to take a very short markup. And instead, the hourly rates were huge—like, $600 or $700 an hour with a 10 percent markup.
For all the debates about the best way to charge, doesn't it sometimes seem like you get to about the same number no matter how you do the math?
That is so true. For us, [we tell our clients that we're always procuring product] under the retail price, even with our markup. And what they love is they are in control of the hourly time. They know I'm walking in and out the door if we have a meeting.
I think you're right: In the end, the playing field is level. And even if I am up against a young designer with a lower hourly rate, the clients aren't going to get the moxie or the experience that I've got. I've already tried to shove sectionals into houses that didn't fit when I was 27 or 30—now, I'm not learning on your dime, so the value [you get from working with us at a higher rate] is worth it.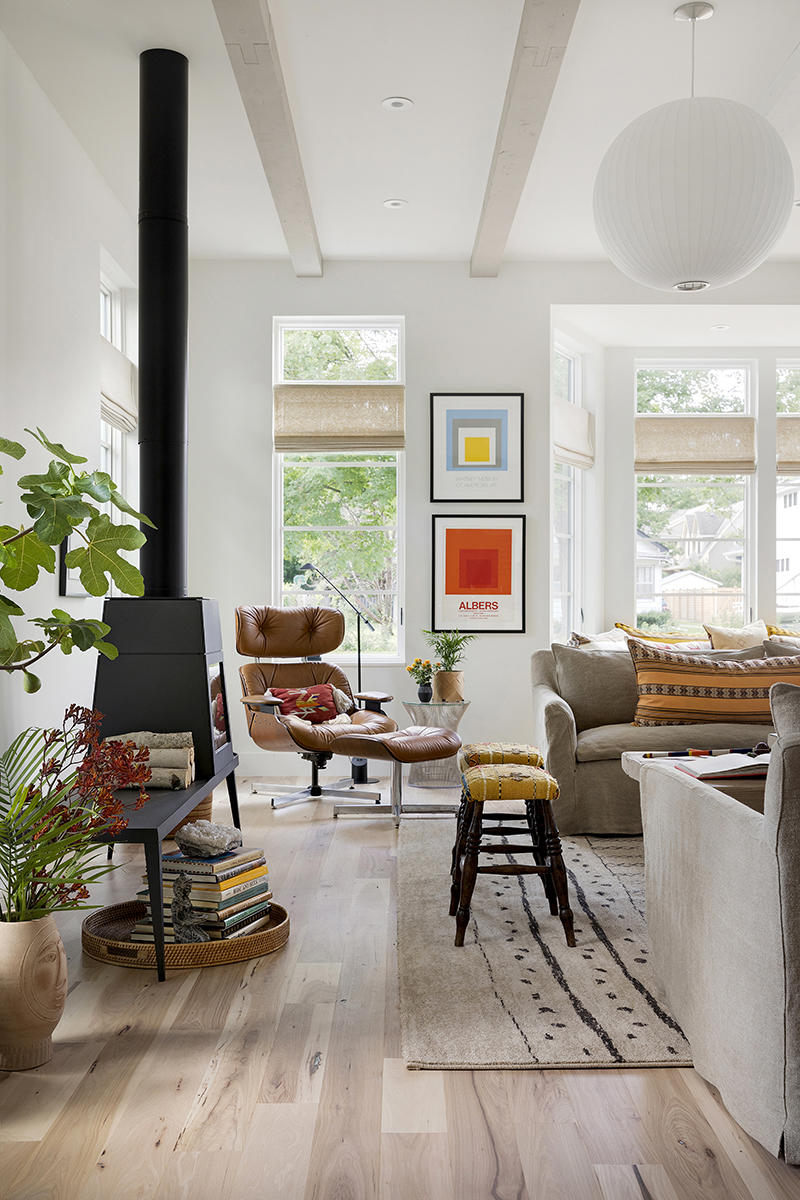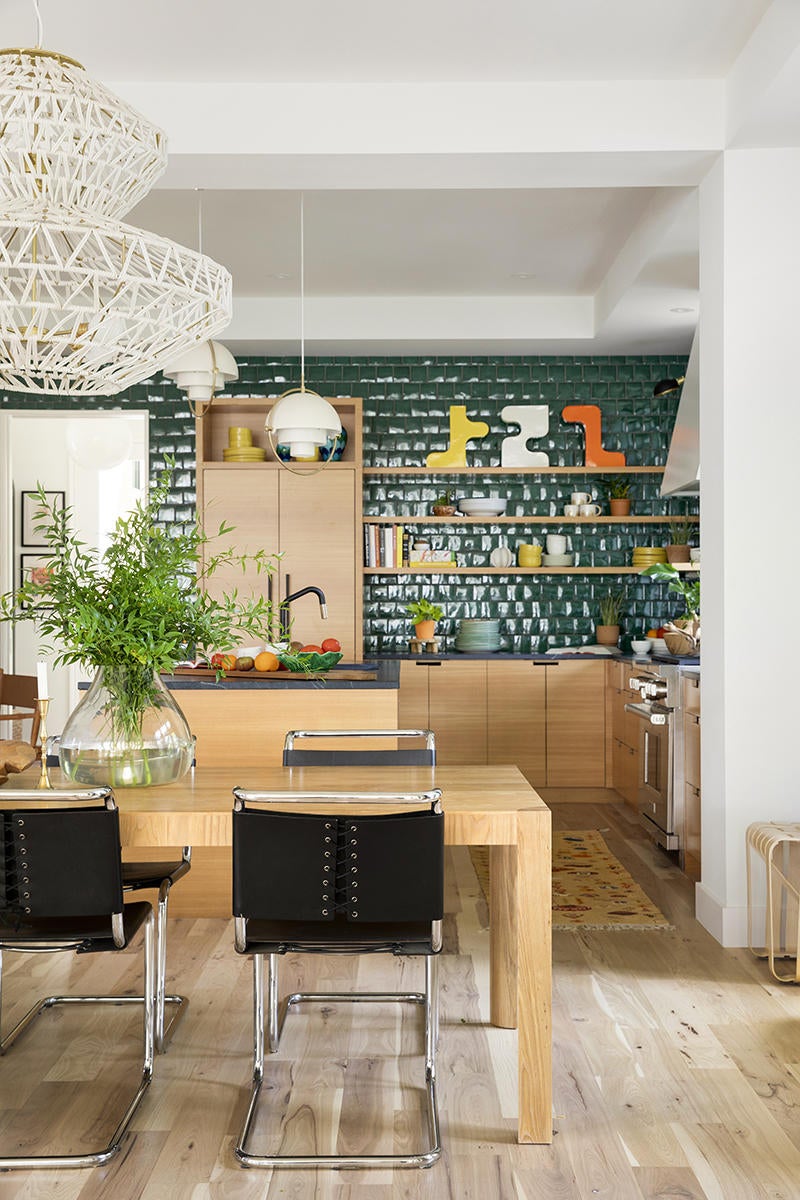 In general, how do you talk about money with clients?
Oh, I'm terrible—I would say that is my greatest weakness. In the very beginning, I'll say, "Now that we have all the fun stuff behind us, let's talk briefly about the business side," and then I'll talk about the hourly rate. We bill monthly, and I'll say, "It's not a sexy bill to get, but it is so worth it. And you will love getting it because you'll love the design."
I'll also explain our markup, and how we build in a markup that is always less than the list retail price. I say to my clients, "You're in the driver's seat: You can choose a $3,000 sofa, a $6,000 sofa or a $15,000 custom sofa. You give me a budget and I'm going to nail that budget."
How do clients react to that?
Some are negotiators. I was working for the head of an NHL team, and he negotiated until I thought I was going to bleed. I came home to my husband and said, "I don't know what to do." And he said, "Honey, he negotiates salaries for a living. That's his deal. So you need to be very clear that this is nonnegotiable. You have to say, 'This is how I charge, and I'm worth it. And you'll love it.'" David encouraged me, and you know what? I've never had a letter of agreement signed more quickly. It was just a game for him, but I didn't know that. I was going to roll over.
Over time, have you gotten more comfortable saying your rate is nonnegotiable?
I'm kind of dramatic [about it]. I'm like, "This is not the fun and sexy stuff, so I'm just going to tell you the business side of things—and I hope to God you love it, because we're worth it." We ask for a letter of agreement with a retainer of $1,500 to get the project started. In the end, we settle up—either I owe you, or you owe me and that [deposit is] applied. And then I say, "Here's the bad news: We may be friends for a lifetime, so we may just have an ongoing retainer because we can't stop this fabulous relationship." They laugh at that. And I say, "You [get to] call it quits, so you're in the driver's seat. When you call it quits and then you call me back a year or two later, we start over." The easiest ones are the referrals. Their friends probably haven't talked dollars and cents, but they've said, "Oh, she's worth it." Or, "You'll have fun."
You mentioned having clients on a retainer—sometimes for decades. What does that relationship look like?
Well, the retainer just sits there. Some of my clients started with a $500 retainer in 2005—at this point, it's like it doesn't even exist. It's on the books, and I know they've probably forgotten about it, but I know about it, and my bookkeeper, accountant and CPA know about it too.
This is what it looks like: I met one client on the lacrosse field when our daughters were playing, and she said, "I know you work with so-and-so next door, and I love what you've done. I've been working with a decorator for years, but—I don't know, can you just come over? I need new pillows for my bed." Three years later, she told me she had a lake house. Then she bought a second lake house. Then I find out she has a Utah house, and we fixed that up too. In the meantime, she went to Florida [and bought a property there], so we've been working on that. And this is all out of pillows.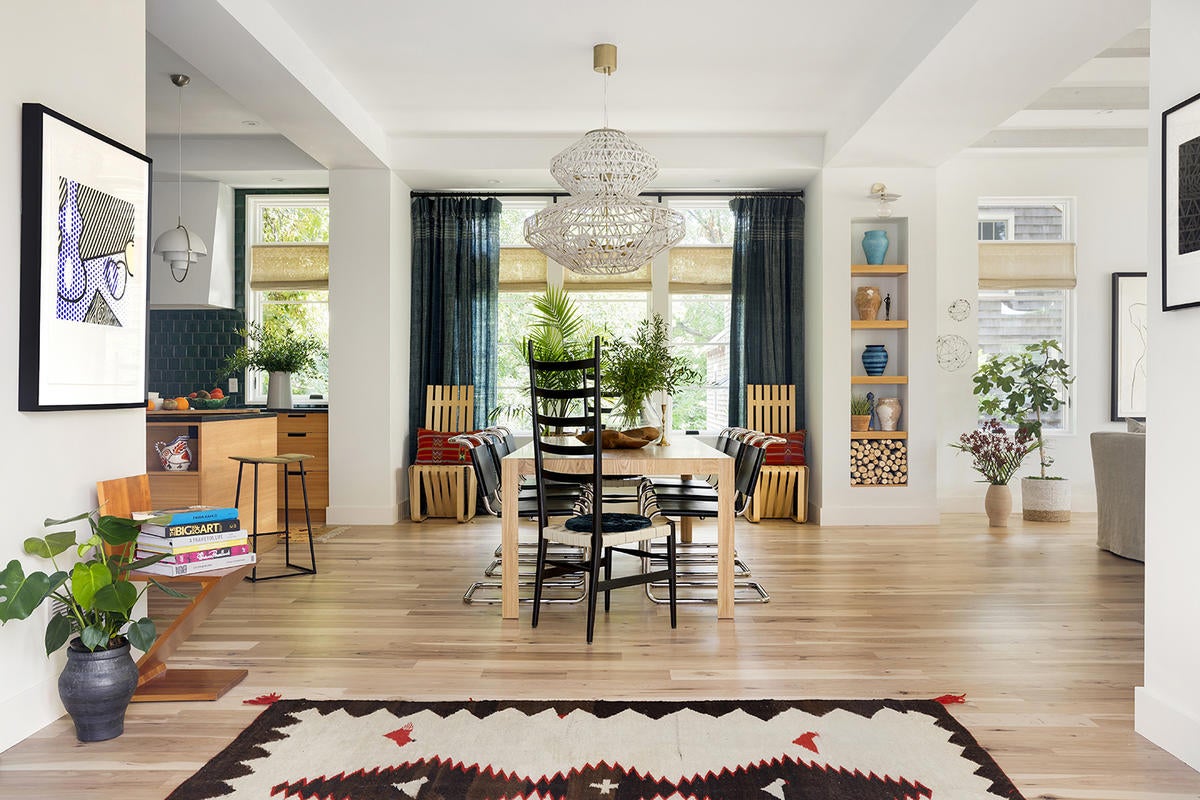 What does your team look like?
There are four of us in the studio and we usually have an intern year-round. I love to mentor, because I was mentored my whole life. We are an open studio and we all work on the projects together. I've created the team so that we have all the talents we need. For example, I don't have the skills that Ryan has. He is a few years out of school, and he does all the CAD, Revit and Photoshop and all that smart stuff. And I built the relationships and work with the clients.
I also decided to go back to graduate school at the University of Minnesota 10 years ago to get my master's degree. I was moved by David Kelley and IDEO at Stanford. I got my degree in creativity and design thinking, which at the time was very avant-garde, and since then, I've created this six-step design process that we use in-house. The first step is Discovery, which is the hunt and gather; then it goes to Illumination, where we dive into the client; and then Ideation, where we start our ideas flowing in the design development stage; next is Exploration, where we're really trying out our floor plans, bringing all the fabric and presenting it to them; and then Experimentation. After we fine-tune everything and order it, we've come to the final design, and then Celebration is sort of the last step. That's the aha, the move in, the install—we're ready to party. We follow this creative meandering journey that is really more than just pulling pretty swatches.
How rigid is that? Are you in step one and then sort of formally move into the second step, or is it more fluid?
Fluid. I start with a mind maze—a doodle that has all the words of the project. We're currently in this deep dive for a cool cottage in Wisconsin—it's kind of giant, but it's a cottage. So I sent a little interview to the clients where I asked things like, "If you were a musician, who would you be?" Or, "If you could have five celebrities at your table, who would they be and why?" I did this deep dive with all 10 of their family members. Through that, we got the energy of the house. And through that, I create these words in a little doodle—it might say, "Family, warm, cozy, inviting, relaxed." And then I reference that [throughout the project] to make sure that I didn't just bring in something that's too tense or prissy or tailored. The mind maze reminds me, What is this energy? If this house had a human spirit, how would it resonate?
What is your vision for the firm?
What I'm most excited about is the collision of energy and textiles and color that I felt as a young girl, and [the experience of being inspired by] art history, decorative arts and design, and then in those silk prints. I have been collecting textiles for decades, and I want to design textiles. We have a pillow collection. I'm launching a wallpaper collection and a tabletop collection. I want more of that because clients are asking us—they love the whole lifestyle. I love finishing the accessories, hanging the art, building the table and helping them entertain, and I want to create that collection.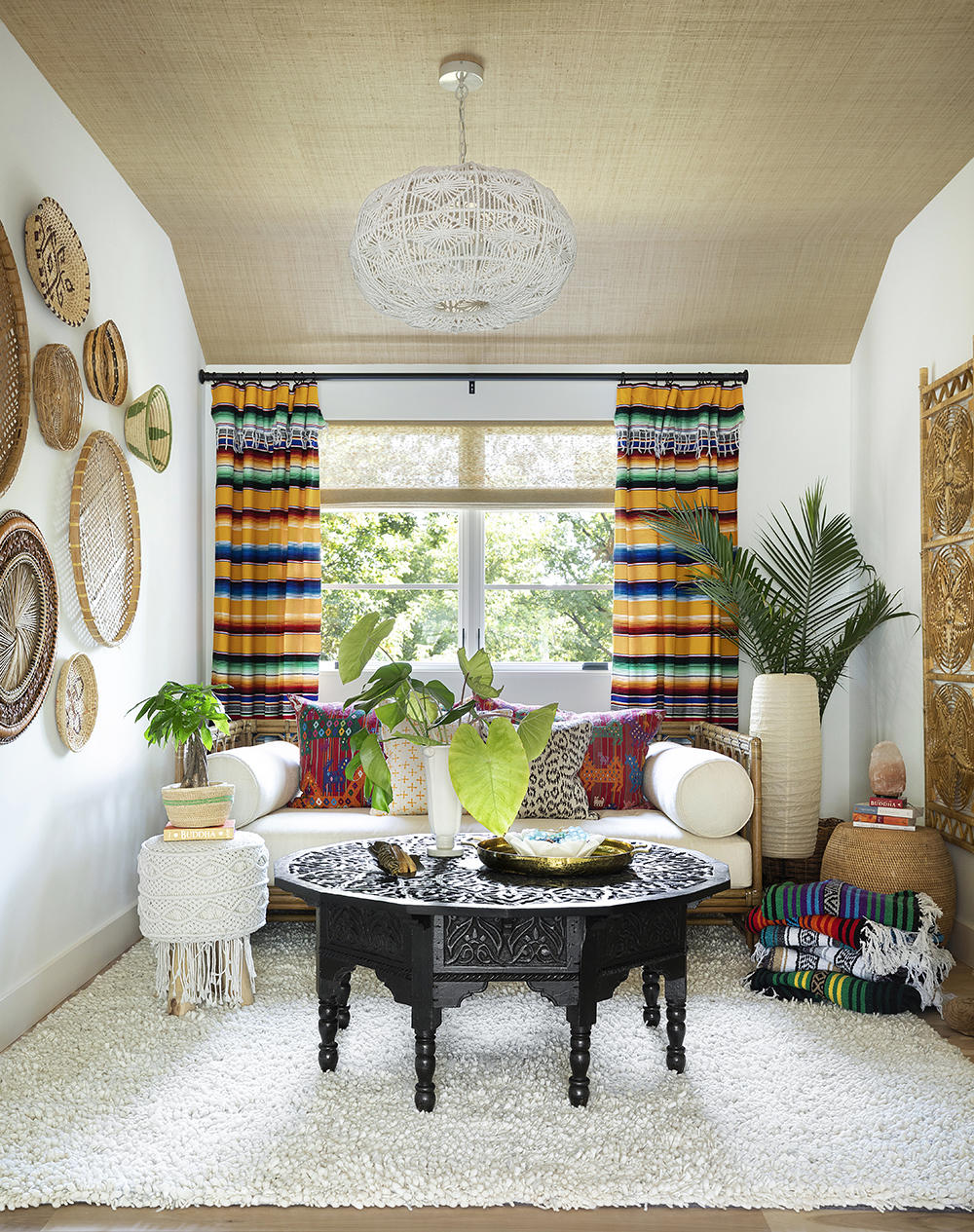 How many projects is the firm working on at any given time?
If we could be balanced, it's about 20 to 30. Right now, we're about 45 to 50. And it's scary.
Are you saying no to new things?
I've said to some potential clients, "If you can wait until September … " [For others], I tee up with some fellow designers and ask if [the client would] be open to a young budding talent. I feel grateful that they've connected and reached out, but I never want to be stretched too thin and not be doing a good job for our clients. But we're teetering.
How do you strike that balance?
I think it's my sleep pattern. I think it's just kind of knowing. My first thing with our team is the family-life balance. [One employee] is a young mother, and she is out the door at four every day, so we schedule our appointments around that. I never want us staying late, because then we can't be our best during good work hours. If we're hanging by threads, then I'll contract out to get some help.
What kind of stuff can you contract out?
I would say some renderings and mood boards, a lot of the CAD things. For the daily client interaction, certainly I'm pulling all the textiles, hitting flea markets and hitting all my favorite haunts. It's the behind-the-scenes stuff where we need help—that manpower, not the creative talent.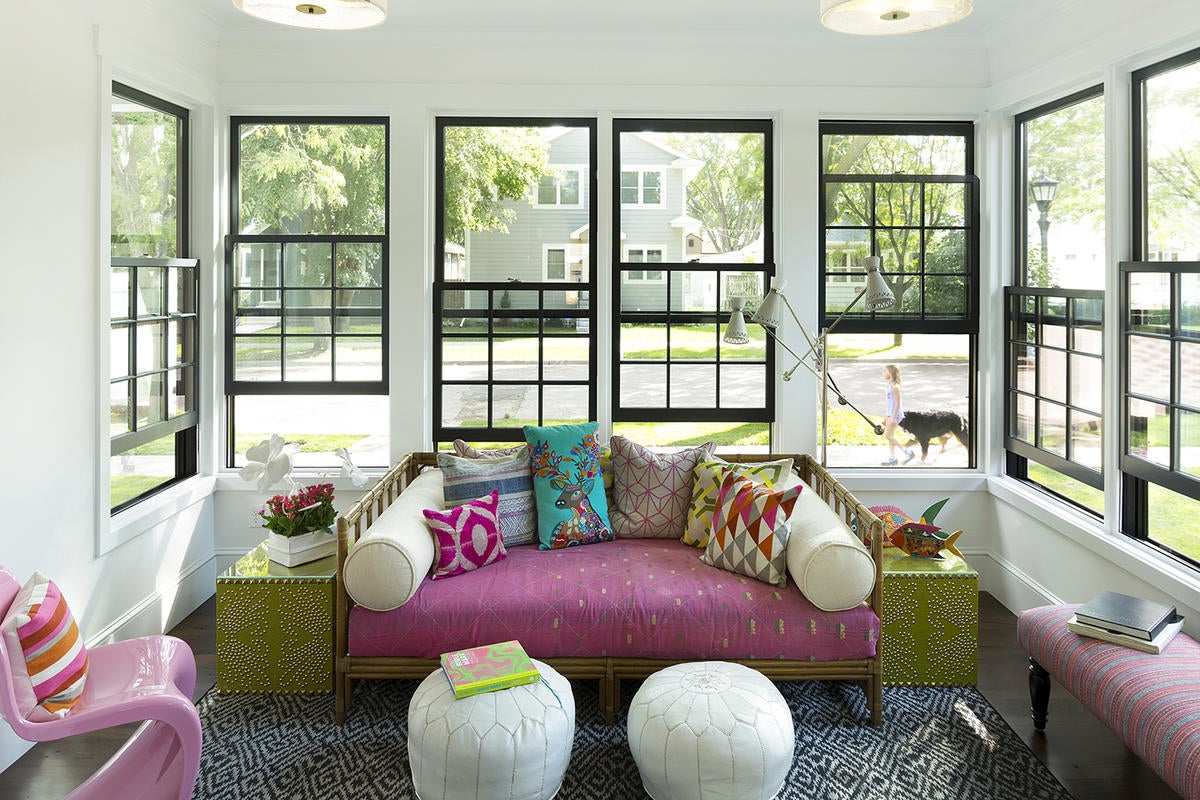 Can you tell me a little bit about Minneapolis?
It's an amazing town. I'm so proud to be from Minneapolis. I love the lifestyle, the family roots. I love the community-based arts, the culture. It's very fashion-savvy and chic. It's full of art museums—Minneapolis Institute of Art, Walker Art Center—and restaurants, plus all the Fortune 500 companies. It's like a little Chicago. And I love it for the relationships. I have 15 friends that I see and talk to every day that are from kindergarten. And I love that many of my clients are here and they've taken me all over the country—to Florida and Charleston and High Point and Colorado and Utah, Vero Beach and Boston and Maine for their houses. And I get to go with them.
I am so sad that we have this racial disparity in Minneapolis—this inequality that we showed the world. That has been heartbreaking because it's a reality—a reality that we have to address and change. In the past year, my clients and I have had these hard conversations together. We're all working hard every day to get better, grow and develop.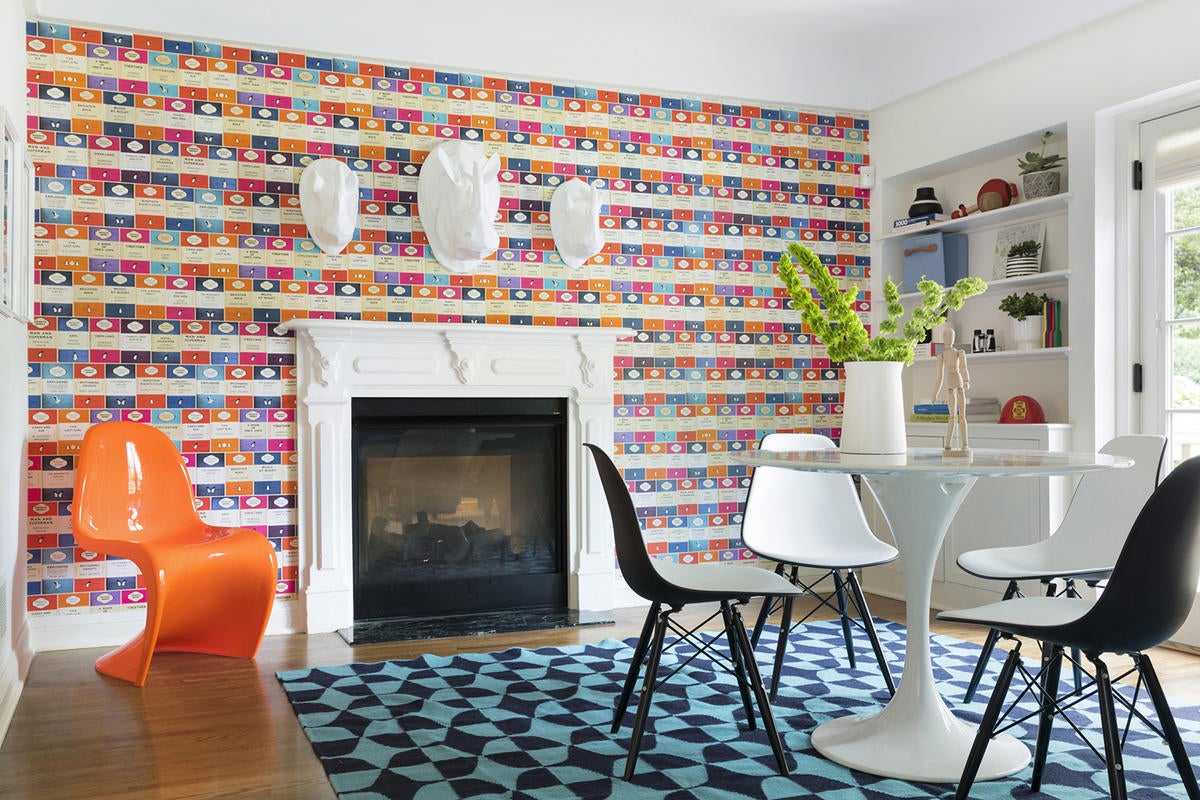 What is the biggest thing you wish you would have known when starting your firm?
I wish I had the moxie then to know to be bold and take some more risks. I'm a risk-taker, but a calculated risk-taker. What would I say? "Build big and they will come." I did it the old-fashioned way, and I did it slowly. I wish I had the chutzpah then to just say to myself: "Go big." Maybe it's because I'm so Midwestern.
There's a certain humility that can come from being from the Midwest. I feel that sometimes. I think it's probably amazing for client relationships, but maybe it can hamper growth.
You know what? You nailed it exactly. That's it. I'll see colleagues say, "Oh, no, we're not doing that sofa." They're tougher, and the client is almost a little fearful or intimidated. I think if I took some theater classes or had some guts, I would do it less humbly. And maybe even now, too, I would take some greater risks. But I'm also not trying to get rich. I love to have fun and enjoy my day, and I love the relationships. [My career] allows me the freedom to have a nice lifestyle, but I'm not looking to make a boatload of money. I'm about relationships.
To learn more about Lucy Penfield, visit her website or find her on Instagram.
Homepage image: Lucy Penfield | Spacecrafting