Debuted this month, the High Point Market Style Report for Summer/Fall 2018 has pinpointed the top trends from Spring Market. The Style Spotter team named 18 trends—among them, "Celebration of Minimalism," "Materialistic," "Form-Driven Inspiration" and "Color and Creative Craftsmanship."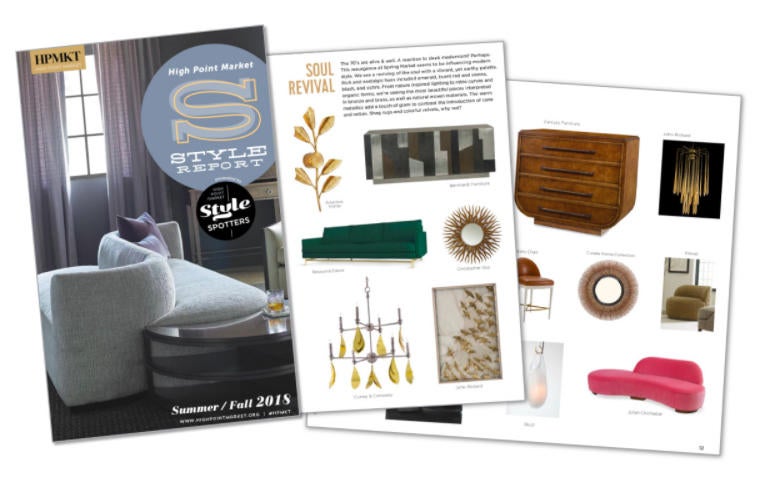 "It's always intriguing to see Market through the individual eyes of each Style Spotter, as each has such a distinctive design style," says Style Spotter Emeritus Michelle Jennings Wiebe of Studio M in her intro for the report. "With so much ground to cover, it's nearly impossible to see everything, no matter how many steps you put in. So, sit back and enjoy these fabulous pieces. Find your favorites and see which trends you think will become stronger over the next year."
Other Style Spotters who contributed to this season's Style Report include Michel Smith Boyd, Smith Boyd Interiors; Mary Douglas Drysdale, Drysdale Inc.; Stacy Garcia, Stacy Garcia Inc.; Bria Hammel, Bria Hammel Interiors; Jeffrey Johnson, Jeffrey Design LLC; Justine Macfee, Catherine Macfee Inc.; Holly Hollingsworth Phillips, The English Room; and Sarah Walker, The Curated House by Sarah Walker.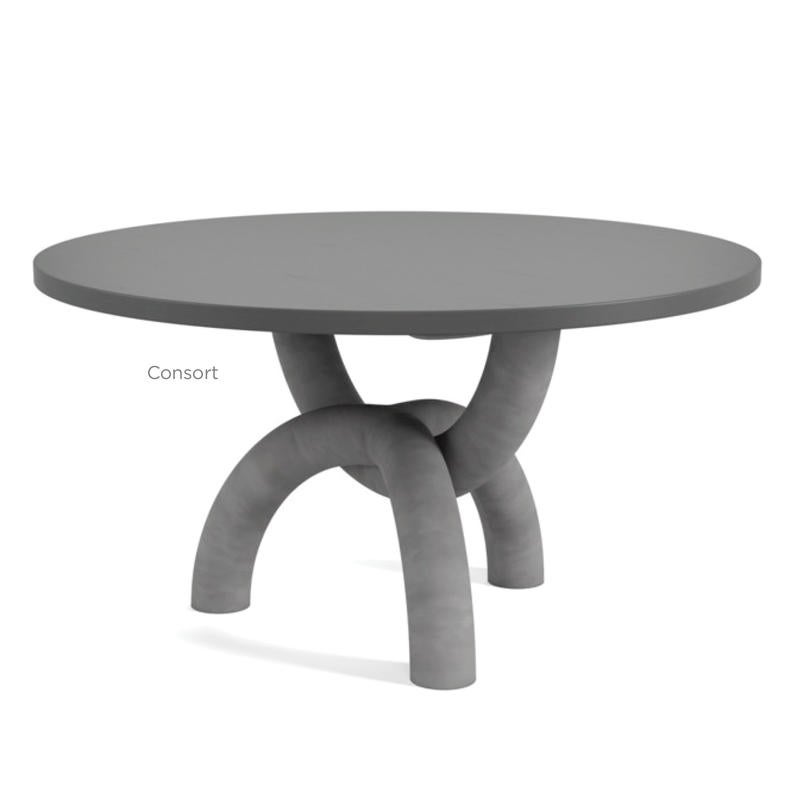 Of the minimalism trend, spotter Smith Boyd writes, "This spring, many of my favorite new pieces applied minimalist principals in their approach to design. In a sea of heavily decorated furniture, I was drawn to the restraint and clever but not immediately obvious connections, such brass fittings or a second material acting as bridge or support. Specifically, at Consort, the Tangle table stood out because of the simple repetition on its cool base, and its celebration of a single finish. The Dorsey console from Made Goods also made a simply minimalist appeal. I enjoy utilizing pieces like this because we could treat them like sculpture to continue in the minimalist vein, or quite the opposite, be indulgent and inundate the top with all things fabulous—whichever the space calls for. As a designer, I see exponential value in pieces with a single element. They are opportunities waiting to happen."
Spotter Hammel noted a "softer take on color blocking" was also present, explaining, "We have seen color blocking emerge as a major trend over the past five years. It started out as a high contrast, modern play on color. This year, we see it calming down and softening a little as it is expressed in pastel stories, with subtle patterns, and on more traditional frames.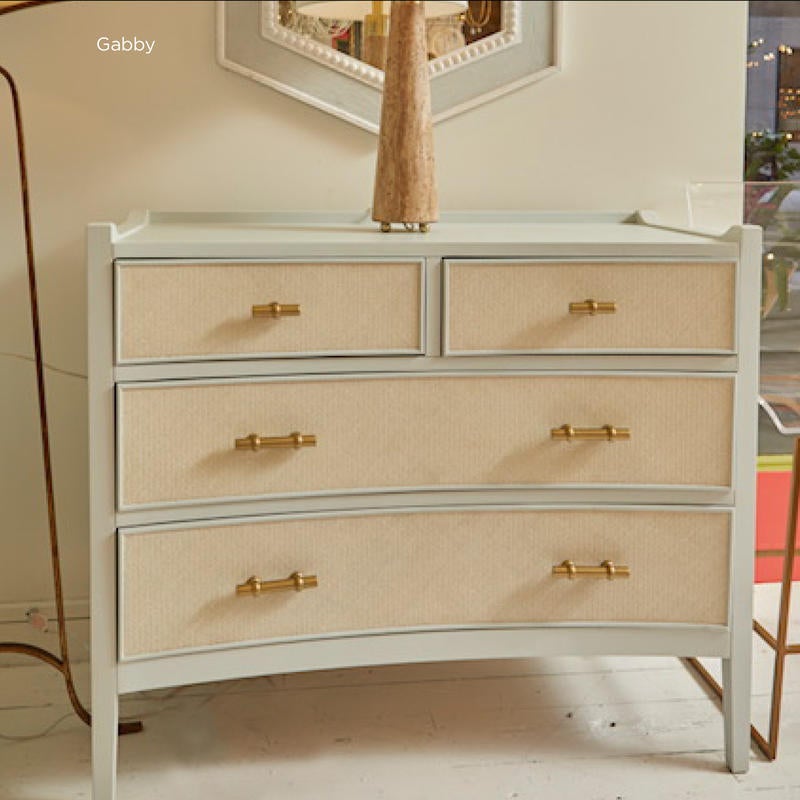 "The ballet-pink-and-white awning-stripe fabric applied to the back of the Bennett barrel chair by Suzanne Kasler for Hickory Chair is a beautiful and fresh take on the color blocking movement. Introducing color blocking on casegoods is a pleasant design detail, as found on the Gabby Jane Chest. The pastel colors mixed with the light, natural rattan drawer fronts freshened up this classic piece. We even saw color blocking on accessories, such as the EtúHome Mod Charcuterie Board from Europe2You. The contrast between white and natural wood added such a distinct detail on a utilitarian accessory."
Other trends include natural textures, curves, the resurgence of natural wood, artisan-made works, and more.