Since the onset of the pandemic, the showroom model has felt more than a little pressure, along with questions about the longevity of brick-and-mortar shopping. While the doomsday chatter has been assuaged by social distancing practices and oncoming vaccines, it still remains a fairly risky time to open a new space. "It's sort of the exact opposite direction this year has been headed," says New York lighting designer Rosie Li. Daunting, maybe, but a month ago Li opened her new showroom in Brooklyn anyway.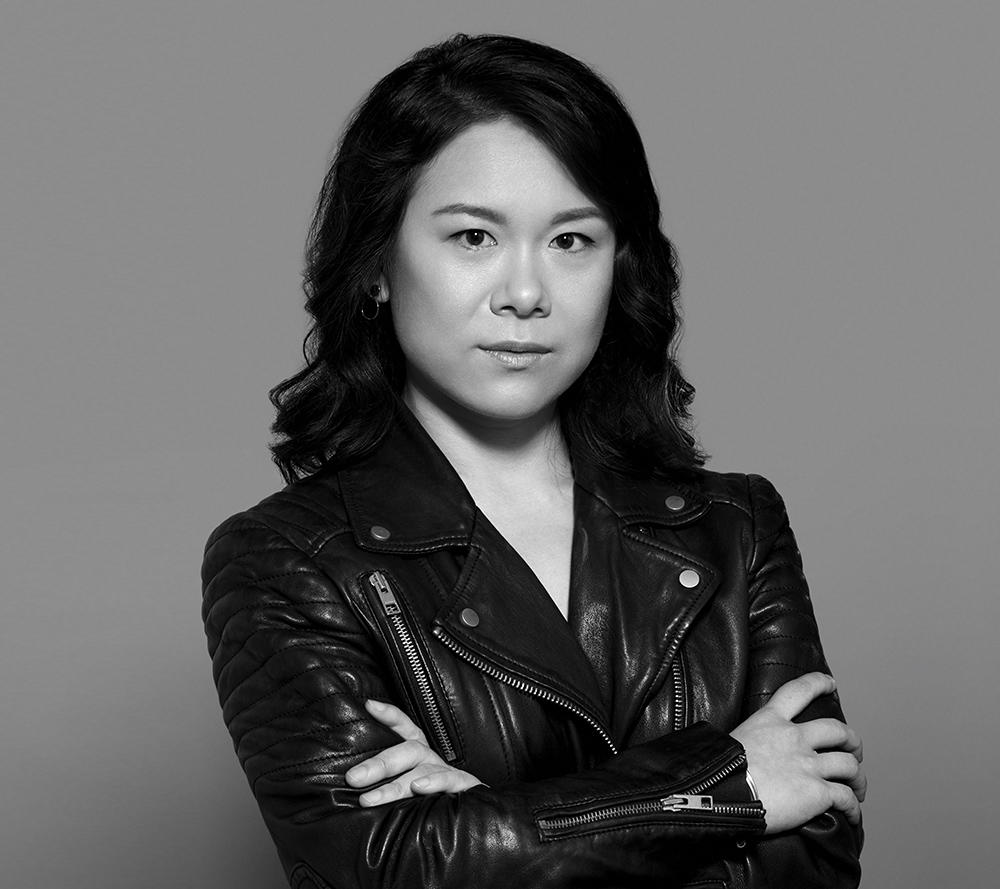 Though the pandemic makes opening a new showroom uniquely challenging, COVID itself, in a roundabout way, led Li to the decision. With the cancellation of trade shows at the start of last year, the designer saw an opportunity. "I've been doing trade shows for five years now, and [at the start of] 2020 we were beginning to question, 'Is it worth the time, the effort?'" she says. "It's a huge push not only to introduce new products [and] get them photographed in time, but to physically produce a display takes a lot. So we jumped on the opportunity to divert the budget from a trade show into something that we could all enjoy here." So Li went to work designing a space where she and her team could work together and (eventually) host clients and events.
The space itself is hardly new to Li and her team of two. Her eponymous lighting brand's studio has been based there since March 2019, just blocks from the Brooklyn Navy Yard, and over the last year, she has reimagined it, dedicating about a third of the floor plan to the showroom concept. "It's a mixed-use showroom space in that it serves as a setting to show off not only our pieces, but also custom products [in progress]," says Li. "As we've grown, we felt the need to carve out a little bit of a quieter, clean space so that we [as a team] are able to catch our breath—yes, having a nicer setting for the fixtures to live in, but also for my studio team to do their work in."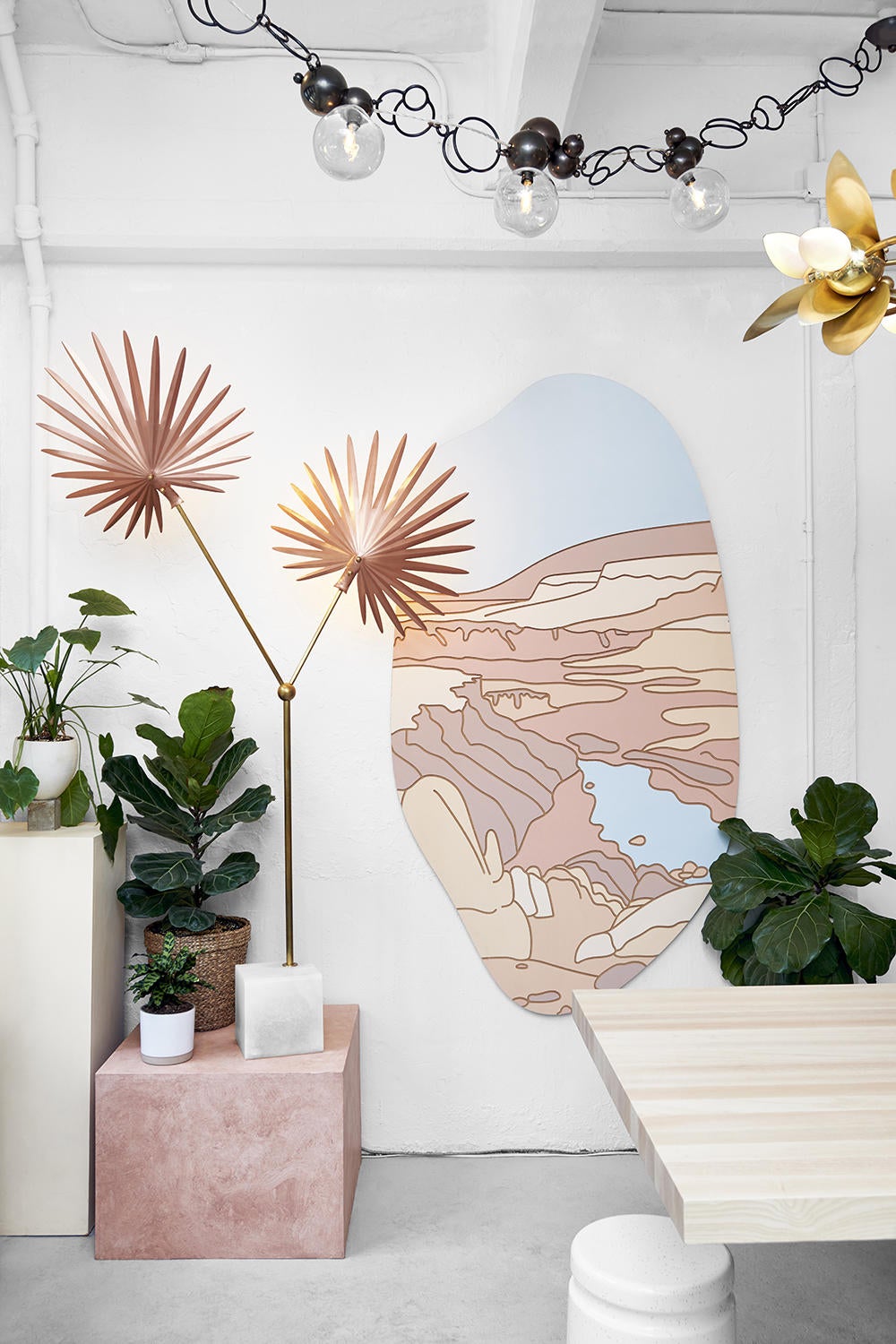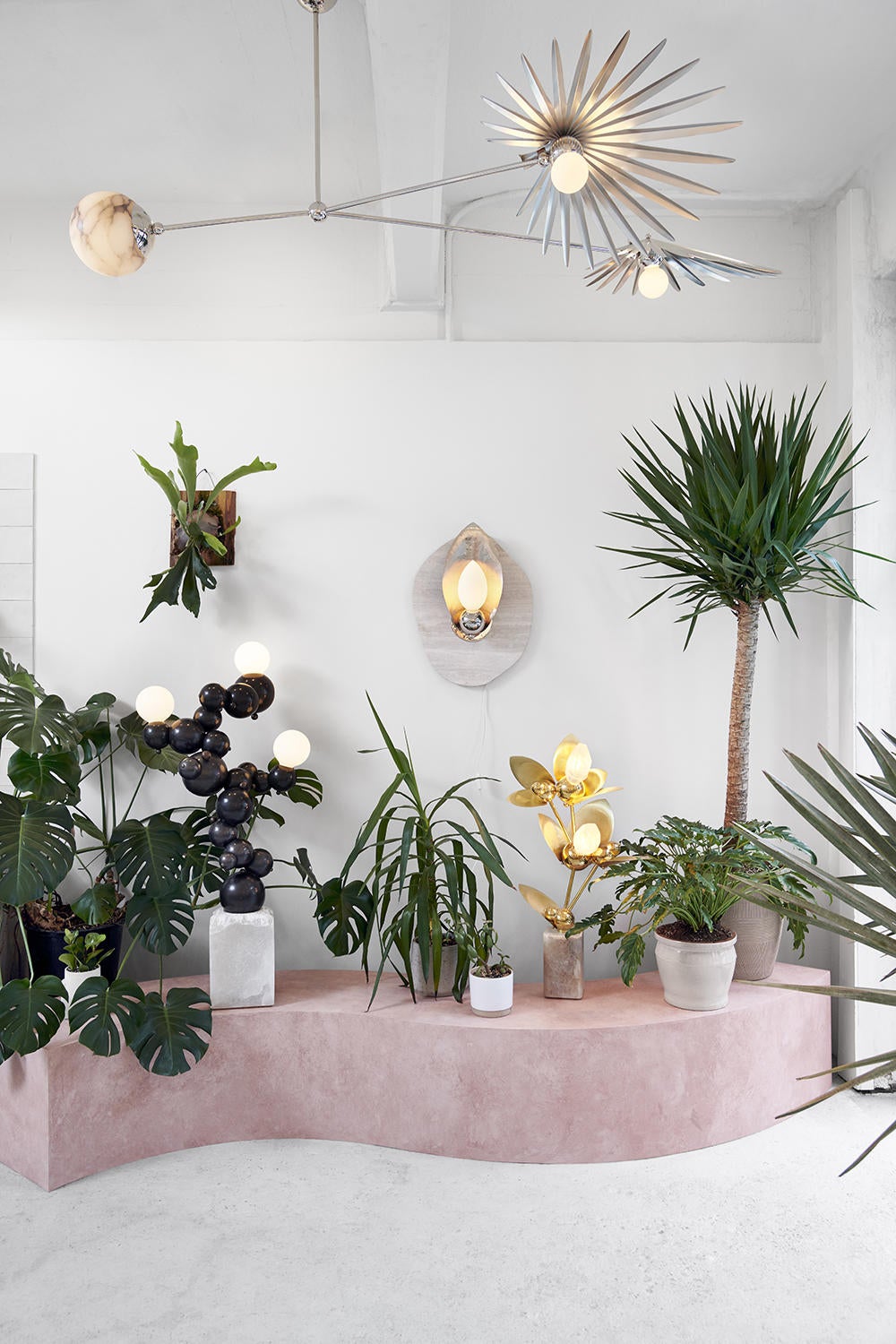 Most of Li's business comes from interior designers and architects, and over the past two years, has been increasingly focused around custom pieces—a practice initially launched by a project for Amy Lau at the Salon Art + Design Show at the Park Avenue Armory. Since then, Li has been fielding more collaborative projects with other creatives. It was essential for her business to develop a more standardized process to streamline the custom work, but even with that system in place, she felt her brand would benefit from the added dimension of a showroom.
"I want our clients to come in and not only see this space, but also see how we make it, because I think it's exciting to see what goes on behind the scenes," she says. "My focus has been on sculptural lighting, which is hard to experience from a flat image—social media is all around us, but I find that a lot of it is lost in translation in a photo or even a movie snippet."
The showroom is currently open by appointment, with pieces from each of her collections on the floor for viewing—and post-pandemic, Li plans to keep it that way, incorporating a scheduling tool onto her website to facilitate the process for her clients. Until then, she sees the opening of this showroom as both a necessary response to the pandemic and a testament to her team's tenacity, and with the future of trade shows uncertain, she sees the showroom as a long-term solution, regardless of what the future holds. "Once we move forward [and] transition from lockdown," she says, "people will want to see things that are real, and so I wanted to get ahead of that curve [and] that desire to look at things in real life and say, 'I'm here, I'm making things, and we're not stopping.'"
Homepage image: Courtesy of Rosie Li Studio