The Salon Art + Design fair is returning to New York City from November 9 to 13, this time with a new type of exhibitor on its roster: Amy Lau will be the first interior designer to exhibit at the fair. Her installation, Atmosphere by Amy Lau, features a complete living room titled "The New Nouveau."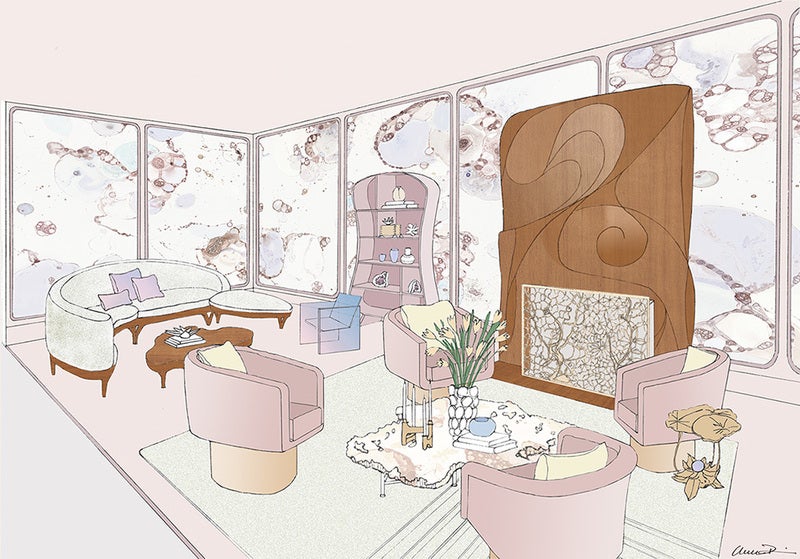 "I think for me it was the natural thing to happen. Most of my clients tend to be art and design collectors, and they are looking for me to create these interiors," Lau says.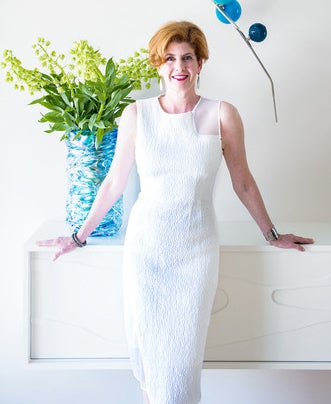 For her room design, Lau, who has a background in fine and decorative arts, wanted to capture the entirety of art nouveau, from its beginnings to contemporary design, not just one or two decades.
"It's really exciting, not only that an interior designer is doing a fair, it's that it's a curated show," Lau explains. "Normally an exhibitor would show from one era, not 120 years. I think it is establishing a new genre by having all of these designers included."
When curating the show, Lau looked to designers from the 1940s, '50s and '60s who were working in art nouveau, and then sought out contemporary designers for new art nouveau pieces. The agate coffee table by Brenda Houston, a ginkgo-leaf chandelier by Rosie Li Studio, and the focal point of the space, a hand-carved walnut fireplace by Michael Coffey, were some of the items commissioned specifically for the fair. While a 1900s vitrine from Émile Gallé, a Louis Majorelle side table and a Tiffany Studios Cypriote vase from 1899 are among some of the other pieces that were selected to complete the design. For the walls of the room, Lau worked with Brooklyn-based Calico Wallpaper on the company's first hand-painted panels.
Lau notes that it is a different experience seeing these museum-quality furnishings in a complete room, as they would naturally be seen, as opposed to seeing a single chair on a stand at the museum. "[At a museum] we don't see how it can be incorporated into our life," she says.
Atmosphere by Amy Lau will be on show at the Park Avenue Armory from November 9 to 13.