House Beautiful's kitchen of the year has landed—and it's Los Angeles–based designer Martyn Lawrence Bullard who is behind it. It's the shelter magazine's first Hollywood kitchen—Bullard's 1920s Spanish-style L.A. home was previously owned by Dennis Hopper and Brooke Hayward, Jane Fonda, and Tina Turner.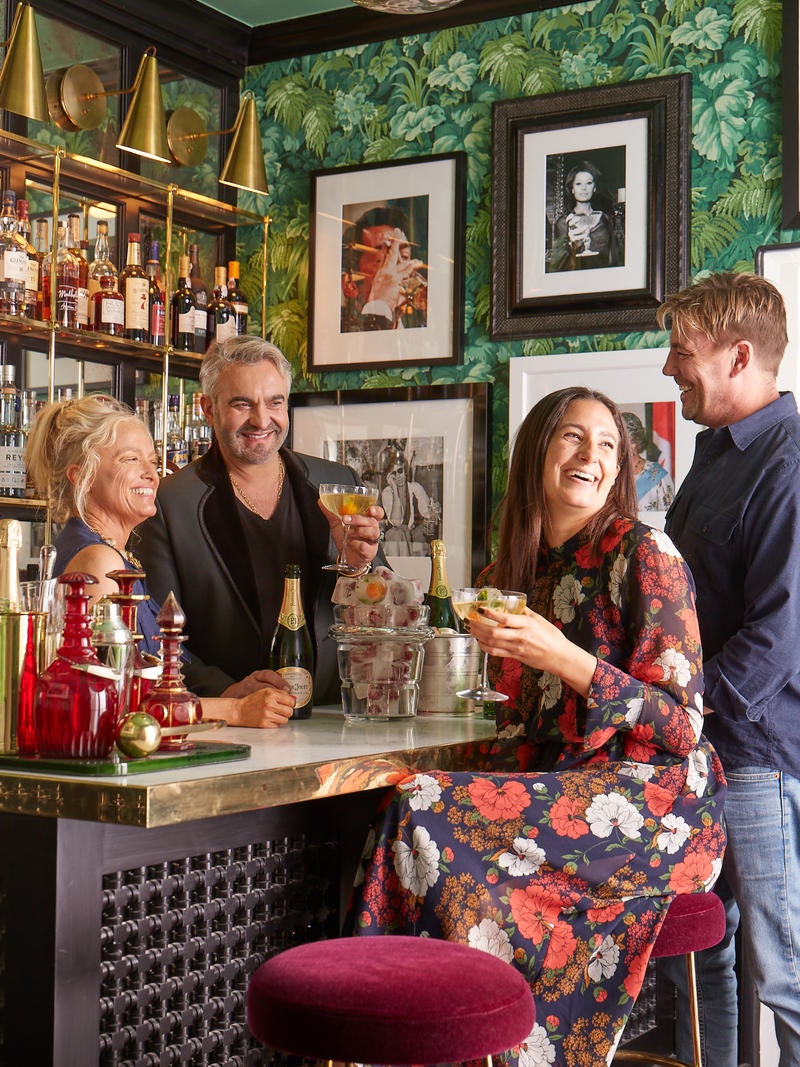 The designer, who is known for working with the likes of Kylie Jenner, Khloe Kardashian, Kourtney Kardashian, Tommy Hilfiger, Cher, Ellen Pompeo, and Eva Mendes, debuts the space in the magazine's yearly kitchen-focused issue, on newsstands next week.
Bullard tells the magazine of his kitchen's early days: "It was all kind of, like, scumble-glazed when I bought it. Obviously, when you're doing the Kitchen of the Year, you want to do something that people haven't seen, while still honoring the period and the Mediterranean style of the house. I truly believe the kitchen is where we really live, so it should be sexy."
Recent House Beautiful Kitchen of the Year designers include Jon de la Cruz, Matthew Quinn, Ken Fulk, Steven Miller, Christopher Peacock, Mick De Giulio, Tyler Florence, Jeff Lewis, and Ina Garten.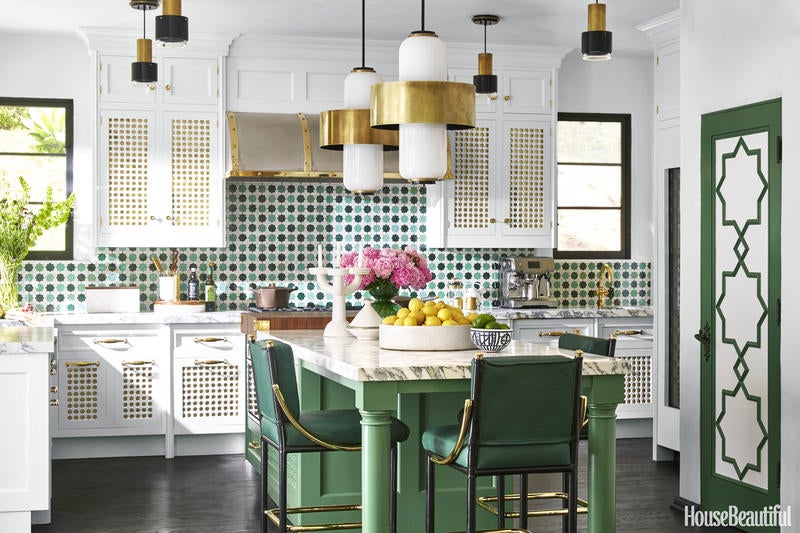 Of his influences, the designer shares: "When you add a touch of Moroccan, particularly to these Mediterranean homes, you get instant sex appeal. I used zellige tiles, made since the 16th century with vegetable dyes, which give them beautiful color variations. I wanted a tailored look, so I worked with Christopher Peacock on cabinetry with Moorish-style paneling and, for extra depth, distressed solid brass sheeting behind the doors, so it appears aged."
"Green is a sanctuary color. It just soothes you. And in this setting, where we're surrounded by beautiful, lush gardens—it brings the outdoors in—which is so California," he tells the magazine. "I grew up in a big old Victorian house in London, and our kitchen had all old brass fixtures, so I also love this move back to brass."