By Katy B. Olson
LEGENDS returns to La Cienega Design Quarter next week and, ahead of the yearly fair's festivities, London-born, Los Angeles-based designer Martyn Lawrence Bullard is swinging open the doors to his inaugural showroom on Monday.
The space, located at 8550 Melrose Avenue, below his existing office, is defined by an array of special objects, items and collections: photography curated in tandem with L.A.'s own Fahey Klein Gallery; Bullard's Schumacher-licensed fabric and wallpapers and porcelain from his Haviland Limoges collection; exclusively represented lines, like new textiles by Palm Springs fashion designer Candice Held, and more.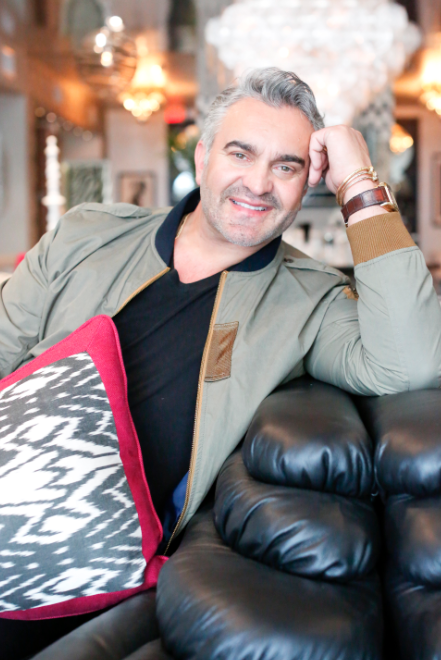 It's a space that's reflective of L.A.'s unique design culture. What's trending there now? "I think a great development in design here is the embracing of wallpaper again," says Bullard. "The trend has been building for the last couple of years but is really in full swing now. I myself have an entire section of my Atelier devoted to this. I think it's a really exciting horizon and allows us designers as well as clients and design enthusiasts to really break their comfort zones and create magical spaces."
"I have used wallpapers to define the spaces, mixing and matching patterns as I do in my interiors and highlighting the ceiling with silver foil paper that adds great drama to the space."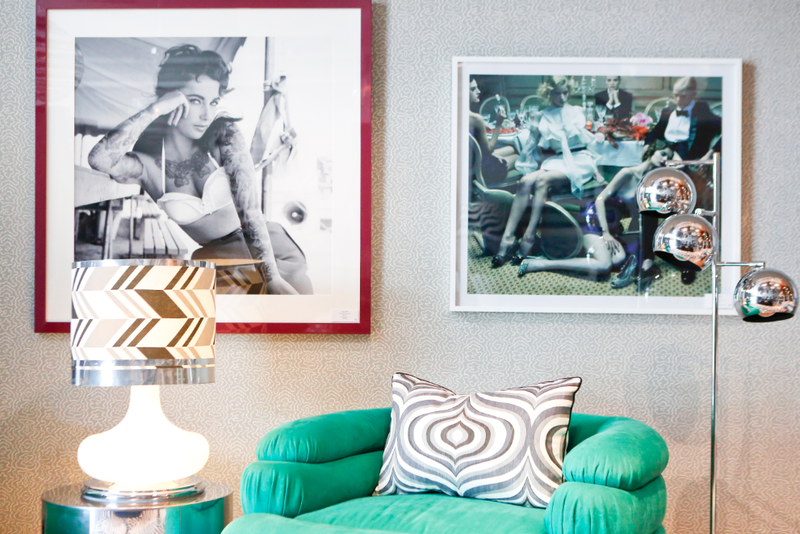 Serving as home to limited-edition artwork, photography, custom furniture, lighting, rugs, tabletop, silver, crystal and jewelry, as well as a gallery outfitted with screen-printed textiles and wallpapers, the showroom is designed to appeal to interior designers and Bullard's design clients alike, "to see fabrics, furniture, and accessories that I would use in their own interiors or build schemes around," says the designer.
"The space was designed to really maximize exposing my collections, but in a way that feels like a true interior," explains Bullard, who will host book signings of his Design & Decoration and open houses on May 10 and 11 during LEGENDS.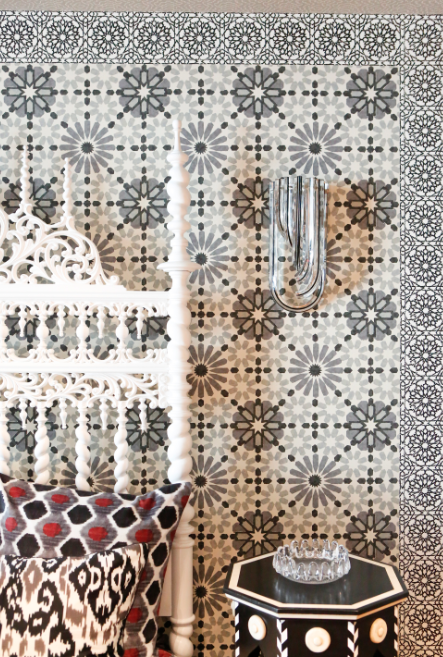 A look at the space's uniquely wallpapered sections
Visitors will also notice the eye-popping colors for which the designer, and his adopted city, are both known: "Los Angeles is always the first to embrace color. The light in California allows us to really experiment with colors and patterns. The tropical flavor so embodied in fashion this season is on fire in the interior world, with banana leaves and toucans over flowers and palms, such a fun revival from the heyday of Hollywood and the fearless decorators of the 1940s and 1950s hipster scene."
The space was crafted with residential clients and designers in mind. Furniture from Bullard's line was scaled for the showroom specifically "to create a more residential experience," while the lighting incorporates chandeliers, as opposed to a spotlights-only design, in order to "show how the lighting pieces would feel in a home." Designers are invited to meet with clients at the space's bar area, located at the back fabric and wallpaper gallery.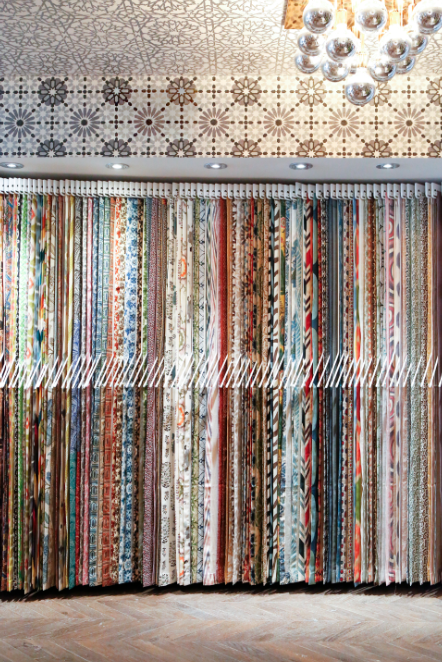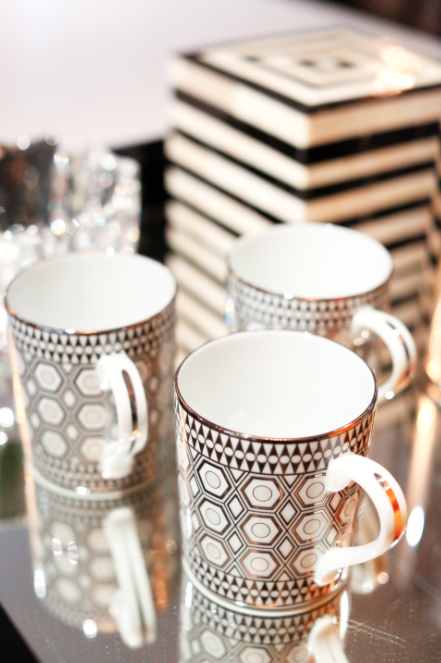 Bullard carries his own collections as well as exclusively represented lines.
Aside from his own space, where should LEGENDS visitors and other design aficionados visit while in town for the fair? "My local staples for fabulous antiques and decorative furniture include the extraordinary art of objects found at JF Chen on Highland Avenue. I also love the great whimsical furnishing found at Blackman Cruz; a real Los Angeles–only experience. The fabric gallery at Hollywood at Home is always great for photography. I love the world-class Fahey Klein Gallery on La Brea. For midcentury moments, I love Fat Chance, and for the ultimate mix, I go to see Ray Azoulay at Obsolete."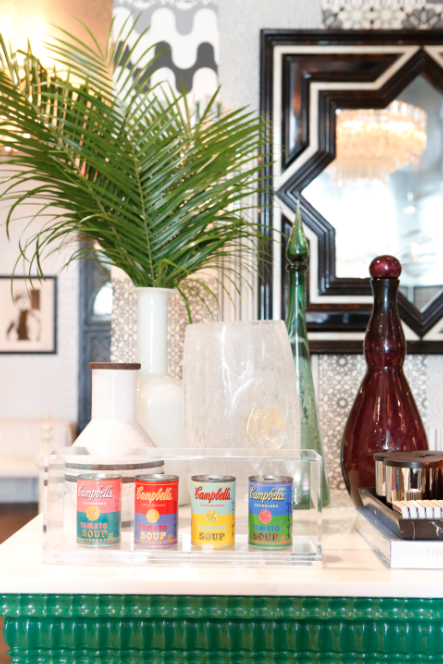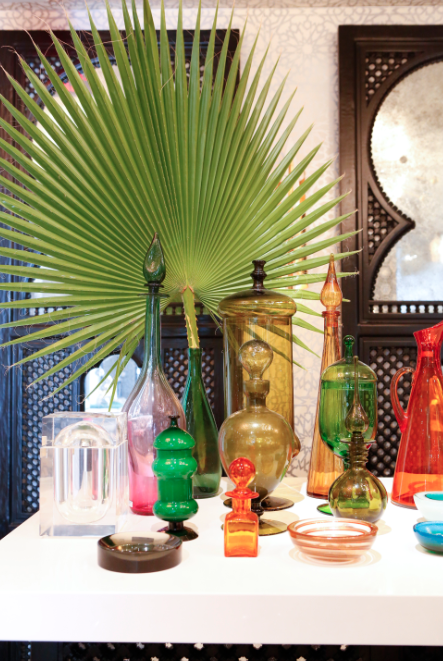 Those shops notwithstanding, there's still one piece largely absent from the local scene, Bullard says. "What we are missing is a really good decorative accessory store, a shop that caters to our constant need for new accessories. That's an element I'm adding to my own shop, but still would love a few others to quench our passions for the new, rare, fabulous and decorative!"
Next up for L.A., and Bullard: Dwell on Design, coming to the Los Angeles Convention Center over June 23 to 25. Bullard will serve as a featured speaker on June 24. 
LEGENDS runs May 9 to 11.