Design research gallery Matter of Stuff will exhibit handblown glassworks by six international designers at Sketch London next month. The exhibit, "Blown Away," explores glass and movement.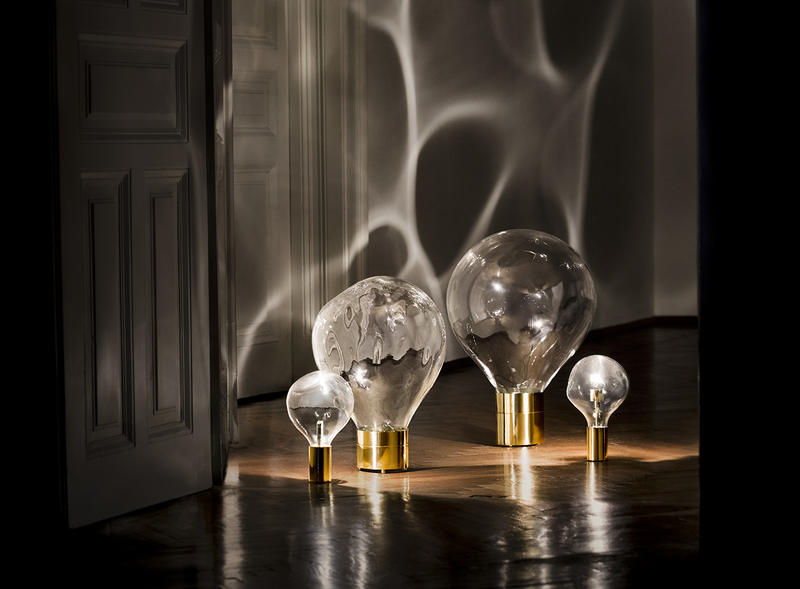 "Matter of Stuff is delighted to return to Sketch for the third time to present a design exhibition. This time, we are focusing exclusively on lighting designs which are forward thinking in their use of technology, be in incorporating sound within glass elements or exploring modern ways of creating glass objects. It is a pleasure for us to partner with Sketch, who understand the importance of creativity and culture to life," shares Simona Auteri, co-founder of Matter of Stuff.
Simone Crestani, an Italian master glassblower, will present a bubble chandelier in borosilicate glass with a brass structure. Crestani is a self-taught artist who is known internationally for his unique flame-working technique, which he calls Hollow Sculpture.
A number of Venetian brand WonderGlass's designers are also involved, in addition to Studiopulz's "Echoes," an illuminated speaker sculpture that has glass discs meant to evoke the sounds of gravitational waves coming from black holes. Raw Edges has made "Horah," inspired by the circle dance often performed at Jewish celebrations like weddings or bat mitzvahs. Hideki Yoshimoto's "Rise" reflects on the shape of water bubbles and how they refracts light, in a work that is meant to resemble air rising through water.
Poetic Lab, a full-service design studio founded by Taiwanese designer Hanhsi Chen, made the featured piece "Ripple Light" for a client in 2013. The mouth-blown, unevenly shaped, rotating projection dome creates an analog lighting effect made by the lamp's mechanism and the room's quality.
There will also be a bespoke chandelier by Bocci, which was modified for the venue. The design and manufacturing company, based in Berlin and Vancouver, was founded in 2005 under Omer Arbel, who has debuted collections at Salone del Mobile and London's Barbican Centre. "N28 Copper" was made by manipulating both temperature and direction of air flow blown into the glass. It made for a distorted sphere that has the insides riddled with satellite shapes, like an opaque milk glass diffuser that can fit either a low-voltage xenon or LED lamp.
"Blown Away" will launch during London Design Festival and run from September 5 to November 15 at Sketch London's Mayfair location.