After dressing the luxe retailer's windows earlier in the year, pop artist Ashley Longshore has set her sights on Bergdorf Goodman's cafe. In her first restaurant design, the New Orleans artist, who has worked with brands including Judith Leiber, Clé de Peau Beauté, and Mark Cross, transformed the 50-seat cafe with jeweled wallpaper from Flavor Paper, large-scale lipsticks, oversize chandeliers, acrylic trays and her "Empowered Women" artwork series. And the retailer is selling an exclusive collection of tabletop, edibles and more dreamt up by Longshore.
The retailer's seventh-floor cafe, which overlooks Central Park, was designer Kelly Wearstler's first-ever New York project.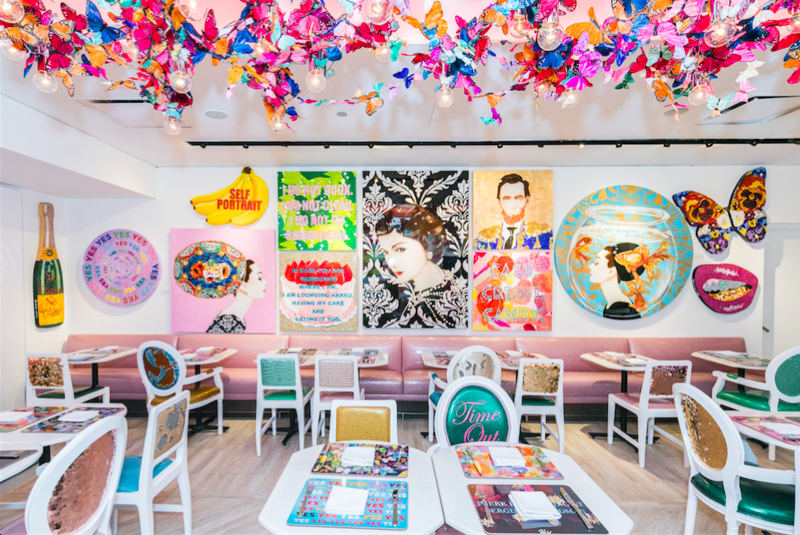 "We invited Ashley to be our 'artist in residence' after the overwhelming response we felt from our installation on the seventh floor and in the Fifth Avenue windows," says Linda Fargo, Bergdorf Goodman's fashion director.
"People couldn't get enough of her no-holds-barred, beautifully outrageous work. I think what's so appealing about Ashley's voice and imagery is that it's outspoken, humorous and glamorous all at the same time. Her palette is loaded with paint, makeup, glitter, body politics and witticisms you wish you had thought of!"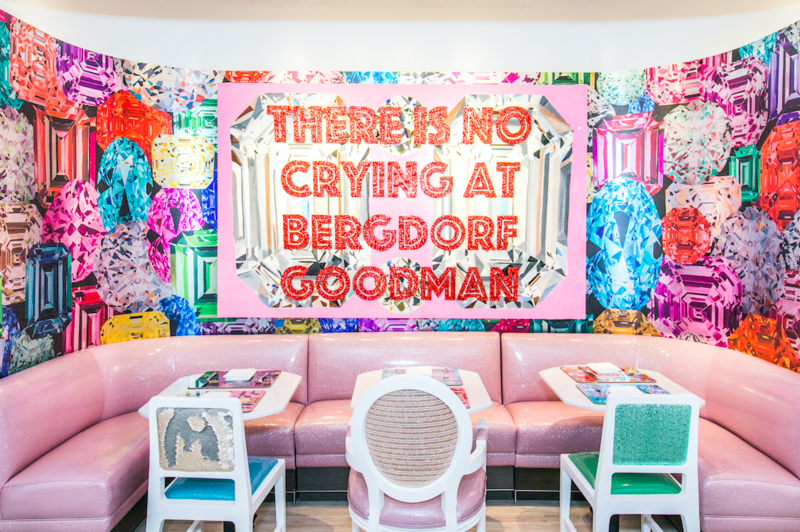 Longshore, who counts Blake Lively, Salma Hayek, H.S.H. Prince Pierre D'Arenberg and Lorraine Schwartz among her clients, worked with Fargo on the design. The cafe's new name is Palette at BG, and it's located on the beauty level of the iconic New York department store.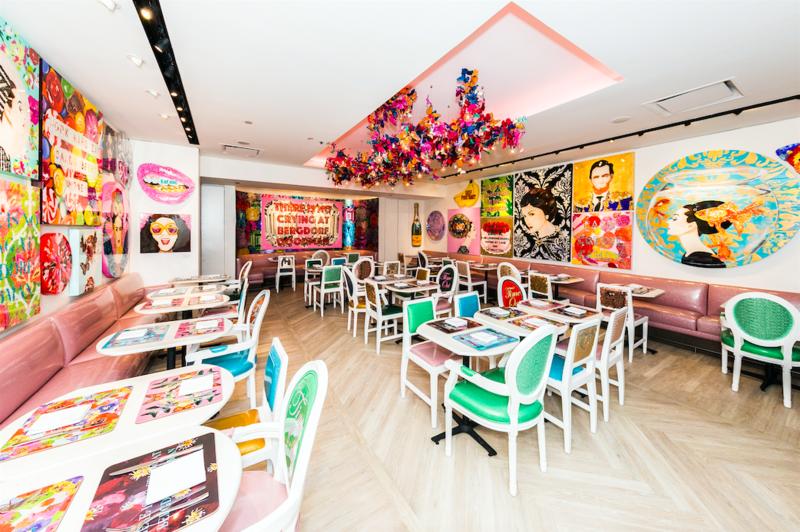 "I love celebrating beauty and life. Bergdorf Goodman is a place you can go and find something truly special, whether it's a stunning Peter Dundas kimono or a great Clé de Peau Beauté lipstick," says Longshore.
"Beauty is about confidence. As an artist, I create art that makes me feel comfortable and confident in the world. I hope the restaurant will incite a feeling of celebration where guests can enjoy the vibrant, electric environment I've created and leave feeling inspired and confident in their own personal way."