In BOH's new series On Trend, we're asking designers to share their favorite of-the-moment finds.
Move over, squiggles—there's a new free-spirited trend in town. After two years of being on our best behavior, we're turning to playful speckle motifs to invigorate a space with texture and whimsy. "Whether it's granule composites of post-consumer recycled rubber, scraps of marble used to create terrazzo, or ceramics and earthenware covered in glazed flecks, speckled markings bring a splash of color and a modernist touch to furniture and housewares galore," says designer Keita Turner.
Inspired, we asked Turner and designers Kellie Burke and Ashley DeLapp to share three of their favorite sprinkled pieces and how to use them in a room.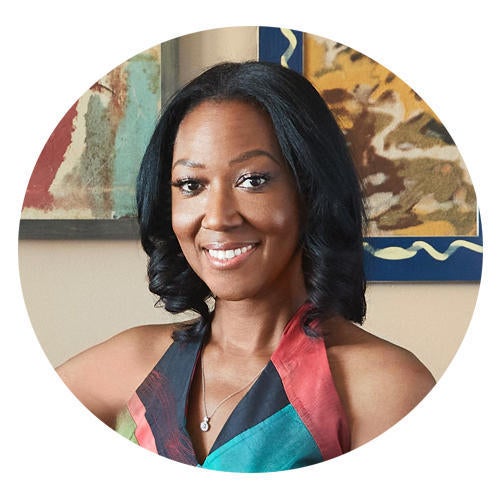 KEITA TURNER | KEITA TURNER DESIGN
Beloved for her keen eye for color, Turner is no stranger to dynamic interiors. The New York–based designer approaches each project with a toolbox of bold hues, eye-catching patterns, and streamlined silhouettes to create richly layered spaces that balance old-school elegance with modern finesse.
Snow Wallpaper by Hygge & West
"We used Hygge & West's Snow wallpaper in a blue colorway to envelope the walls in a home office located on the top floor of a historic Brooklyn home. The textural speckled pattern is inspired by the allure of northern winters and delivers an ambiance of gently falling snowflakes to interior spaces. It evokes the nostalgia of sitting in front of the window as a kid, watching in awe the first snowfall of the season. We love how it emphasizes the dramatic angles of this home office under the eaves!"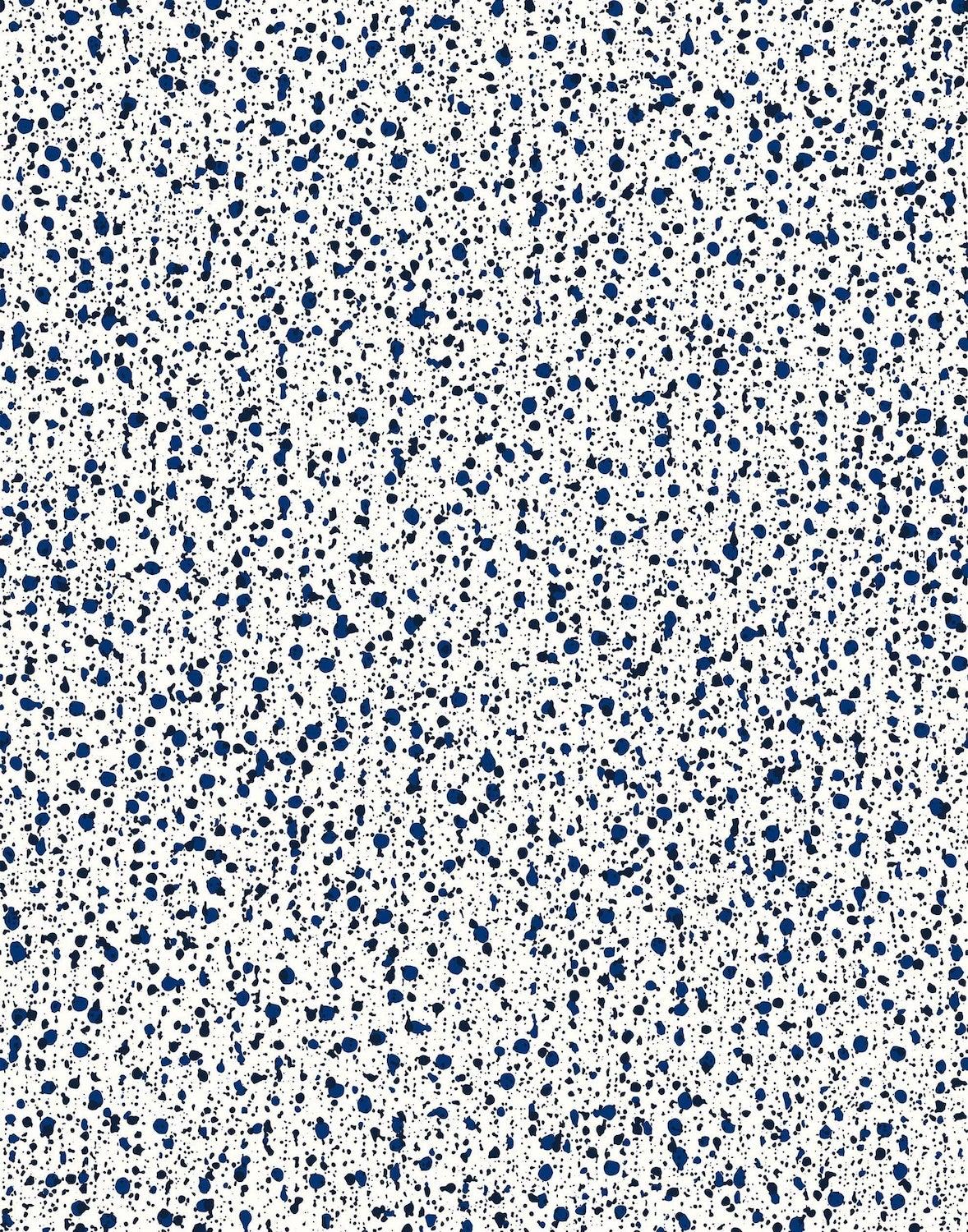 Rubber CYL Side Table by Slash Objects
"The particles of post-consumer recycled rubber used to make these tables give them the speckled appearance of terrazzo. It's a handcast concrete side table—which fuses together a recycled rubber exterior, a concrete table surface and a brass inlay detail to create a unique and durable piece."
Courtesy of Slash Objects
Postmodern Ceramic Teacup Set at 1stDibs
"We are smitten by this handcrafted, sculptural, ceramic vintage teacup set in a blue speckle pattern. The postmodern design of this rare signed set will add a bit of chicness to your next teatime."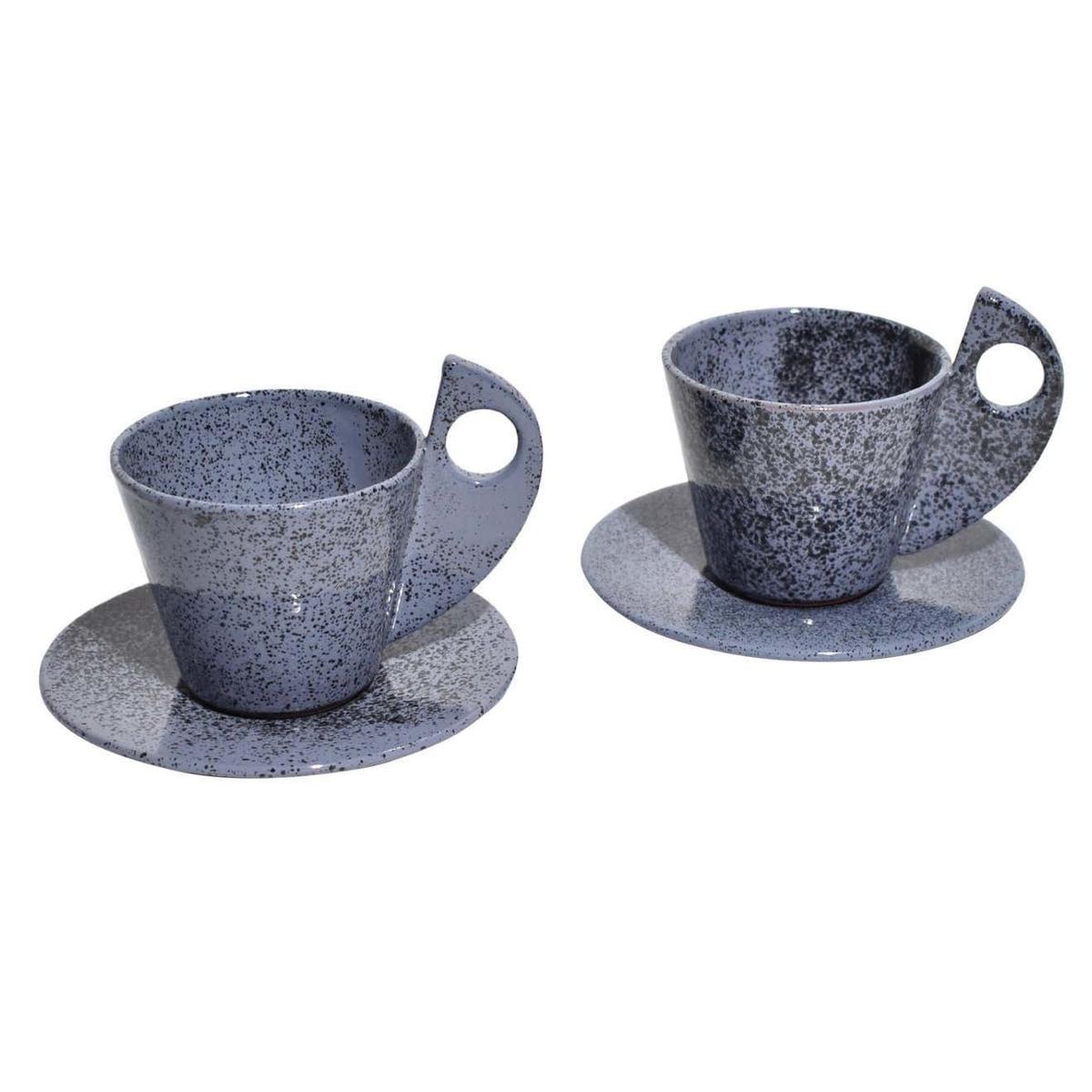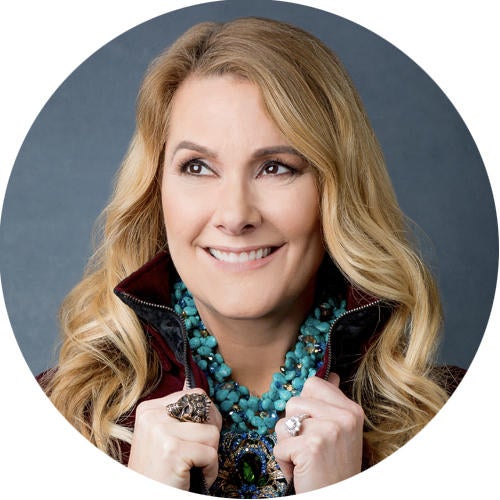 KELLIE BURKE | KELLIE BURKE INTERIORS
Burke strives to bridge the gap between luxe and liveable. Drawing inspiration from her global travels, the Hartford, Connecticut–based designer relies on comforting earth tones, classic patterns and one-of-a-kind antiques to forge warm but glamorous spaces that exude sophistication.
Poppy Sham by Matouk
"I find myself looking to Matouk for the preppiest version of this trend to add a pop of fashion-forward chic to a bedroom. A sham is one of the easiest instant accessories to change up a room without breaking the budget."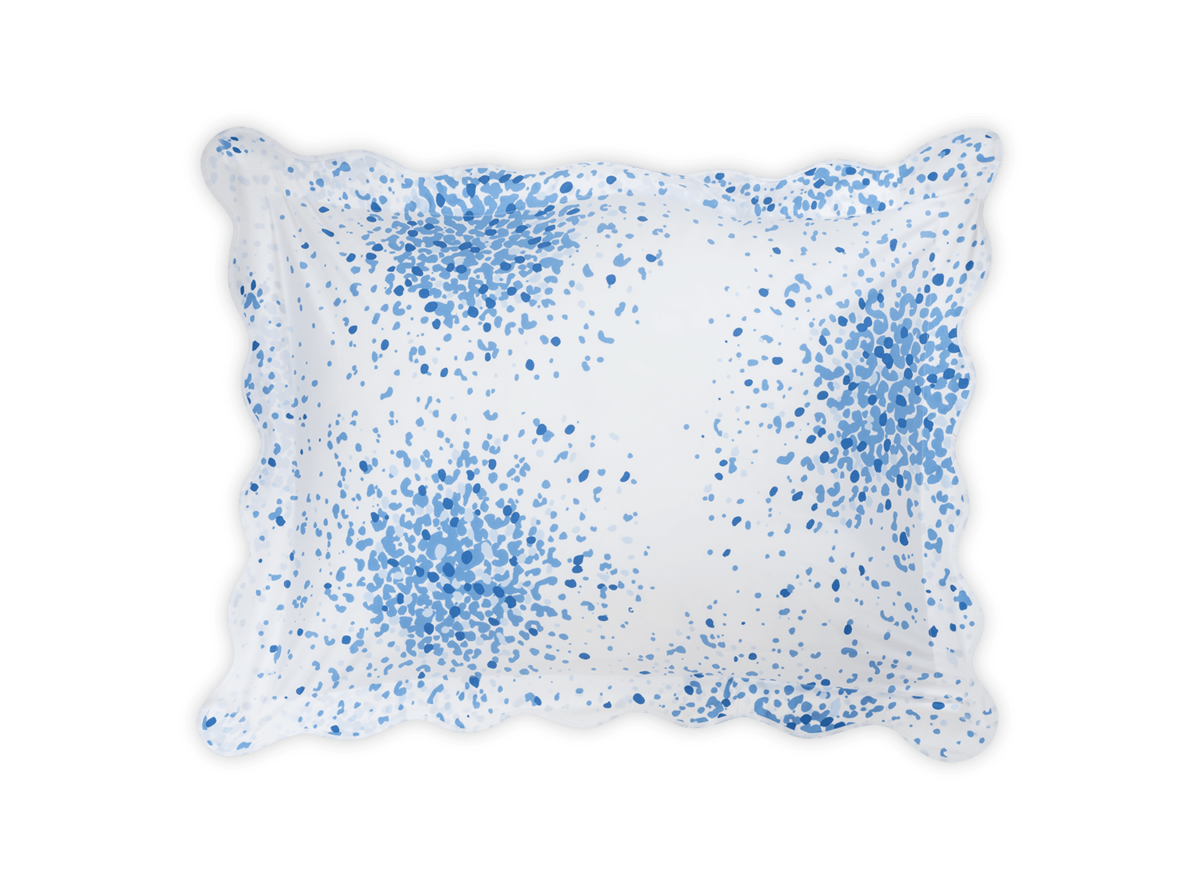 Ink Splash Wallcovering by Schumacher
"I love Schumacher's take on this trend. With its stark white backdrop and bold, primary-colored splatters, this wall covering is sure to spruce up any powder room. Going bold in a small space is one of my favorite things to do in a home, and this product fits the bill perfectly!"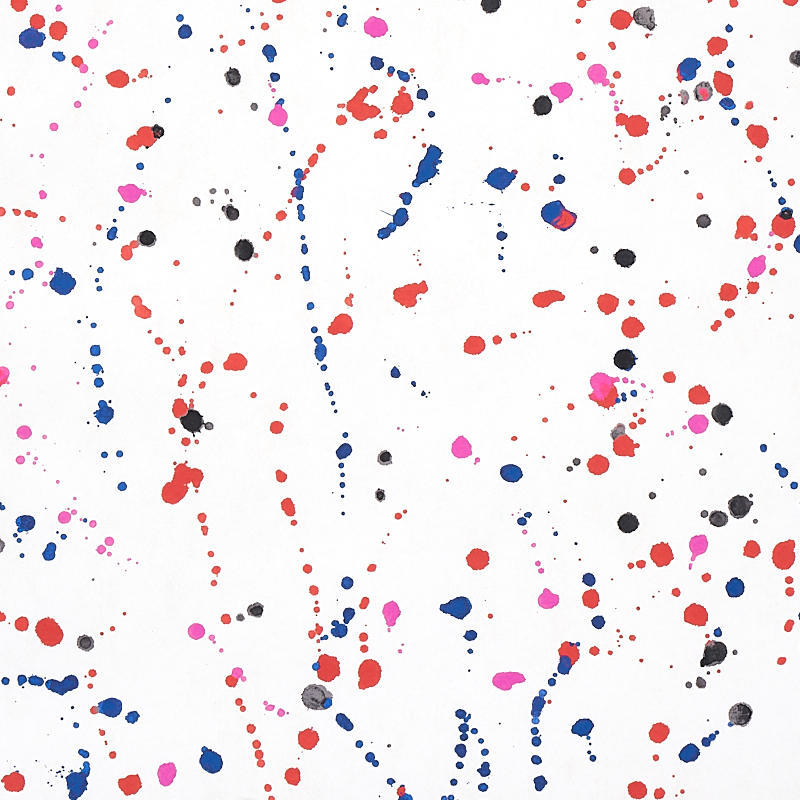 Christopher Spitzmiller Buatta Blue Splatter Table Lamp at Visual Comfort
"Lighting is such a great way to incorporate the trend! This Christopher Spitzmiller lamp from Visual Comfort is both stylish and fun, while the blue finish has an artisanal, timeless sophistication to it."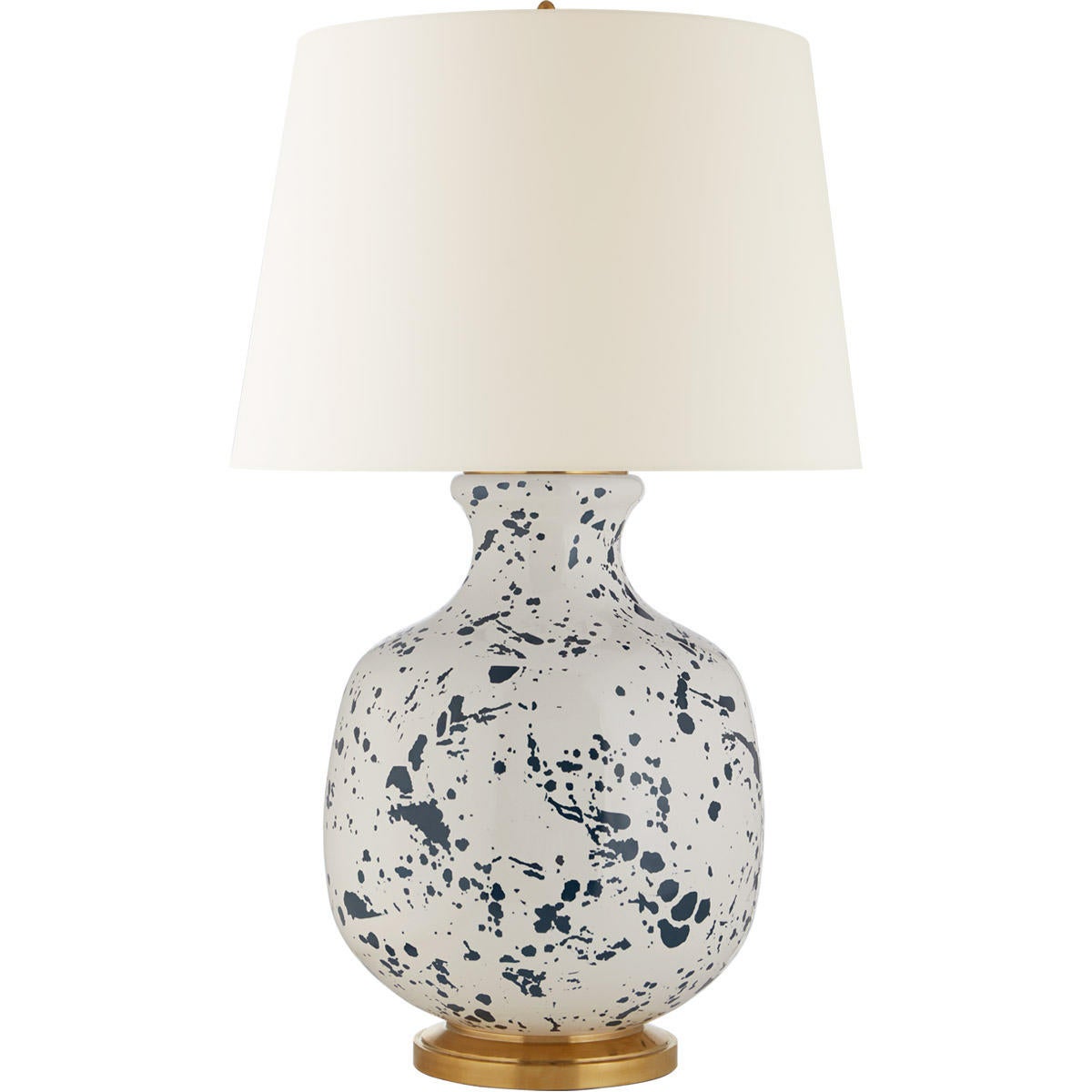 Courtesy of Visual Comfort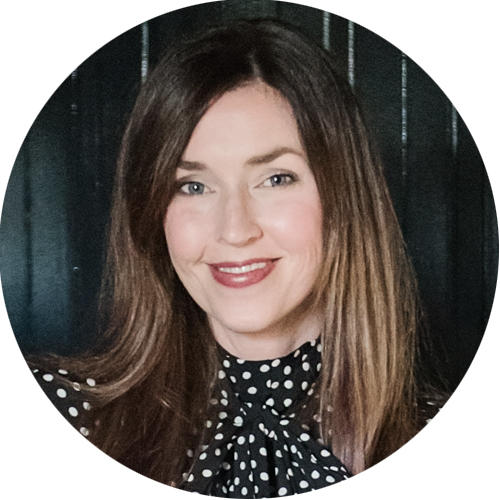 ASHLEY DELAPP | ASHLEY DELAPP INTERIOR DESIGN
DeLapp isn't scared to mix aesthetic styles in a space. Whether she's pairing a midcentury modern sofa with a Hollywood Regency–style side table or hanging modern art in a traditional bedroom, the Charlotte, North Carolina–based designer uses an array of vintage and contemporary elements to create rooms with character and soul.
Patch Glass Rose Gold Ceramic Wall Tile by The Tile Shop
"I'm obsessed with this tile! Not only does it have a haphazard metallic design, but the saturated color options are spot on. I would use these to cover a shower. Since this is a square tile, I would install them in a straight stack pattern for a modern look. Seeing these every morning would be a fun way to wake up!"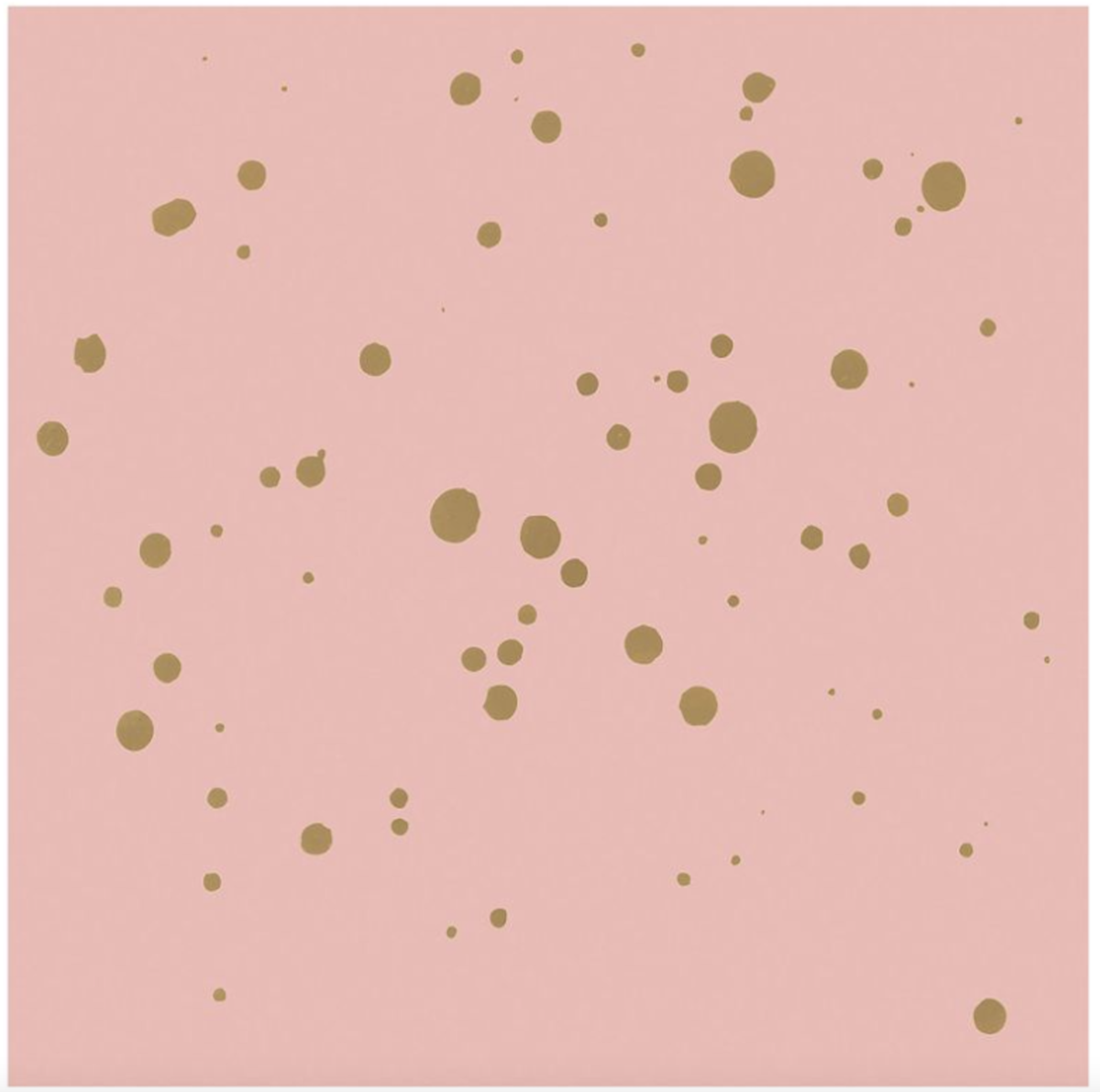 Courtesy of The Tile Shop
1948 Dinner Plate by Jonathan Adler
"I love setting a festive table, and this plate would elevate any dinner party. I imagine these layered with vintage china and colorful glassware to really set an eclectic table."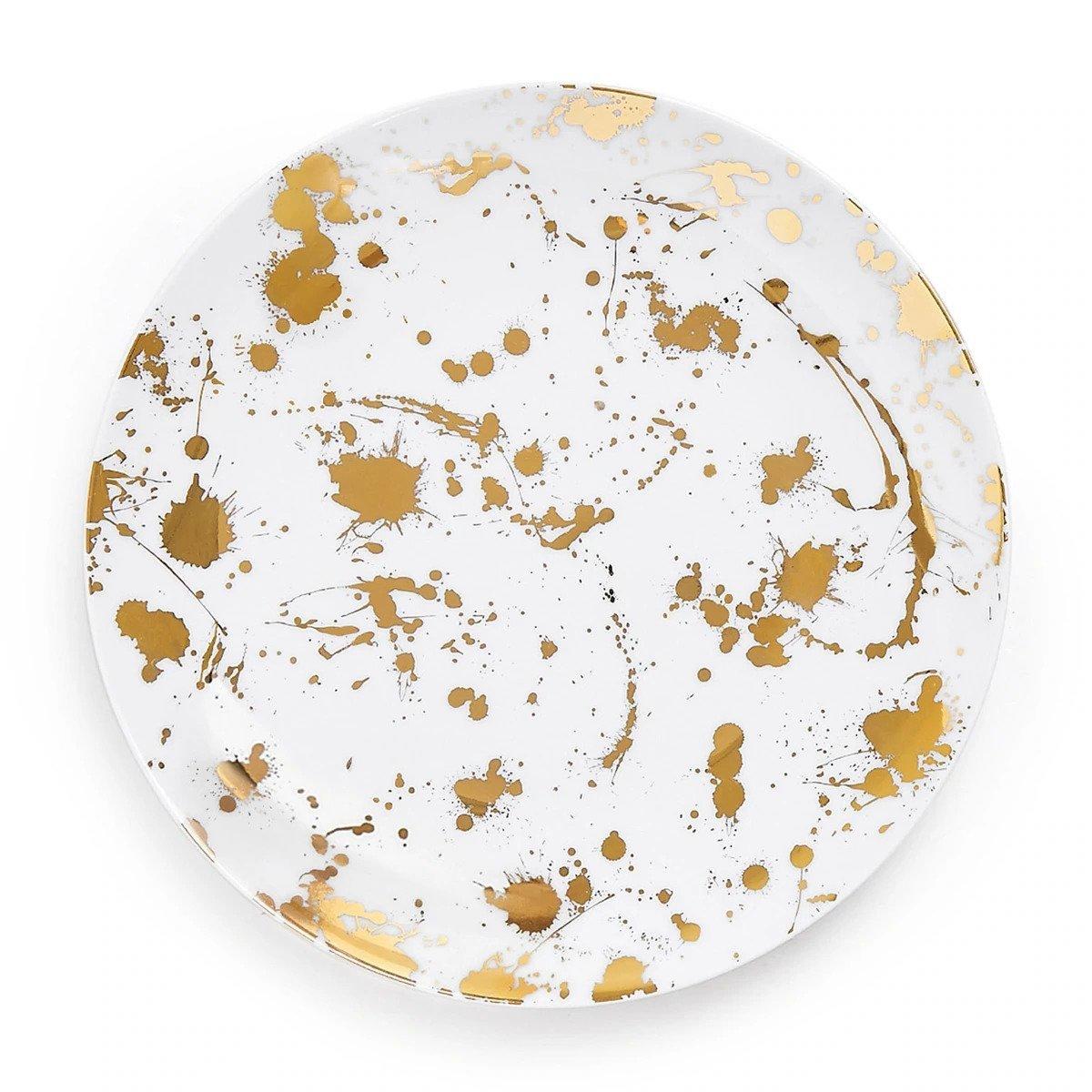 Courtesy of Jonathan Adler
Pollock II Wallpaper by Soicher Marin Studio
"This wallpaper is super whimsical and could be used in any room of the house. The pattern is large enough for impact, but not so busy that it takes over. I would use this to cover the ceiling in a playroom or all of the walls in a powder room."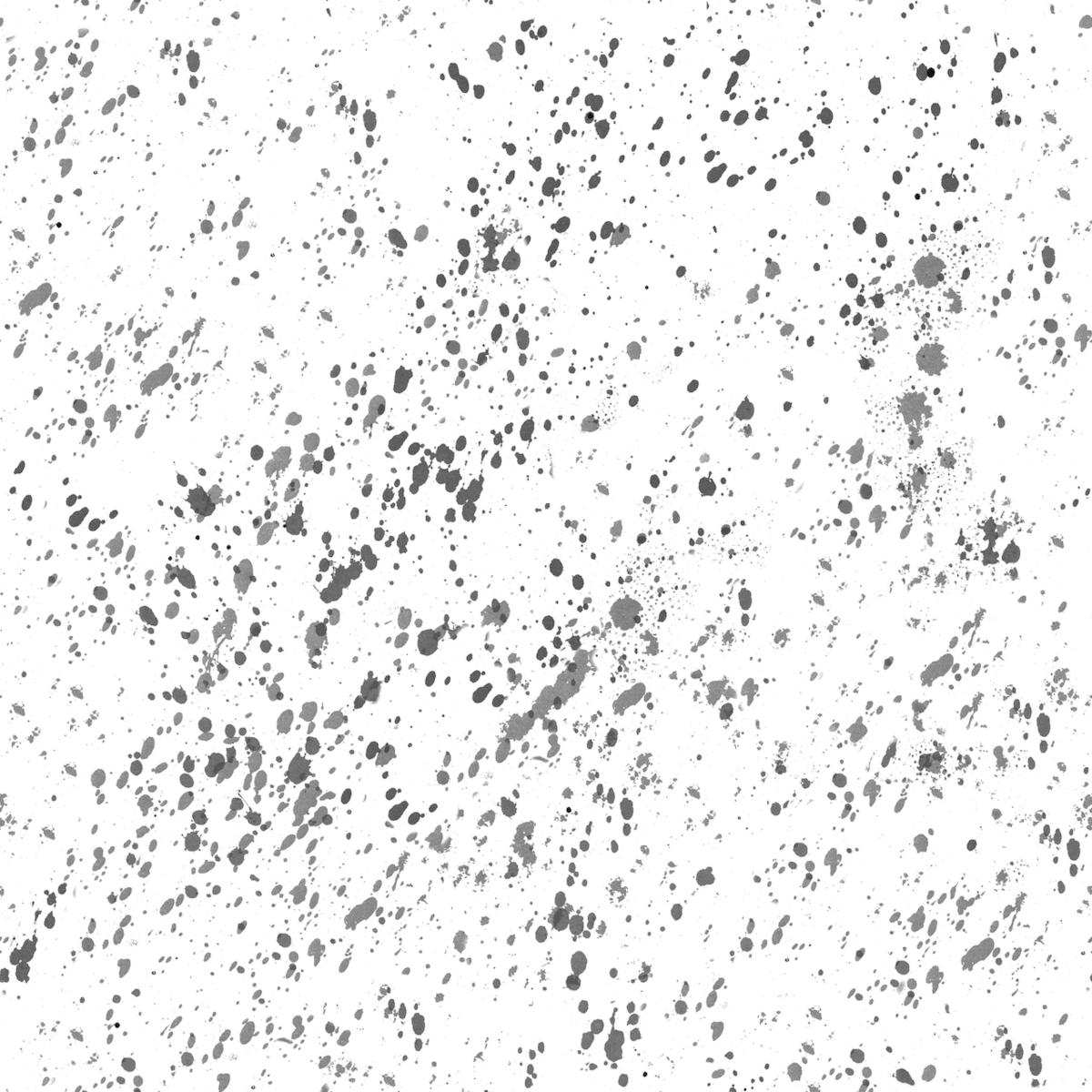 Courtesy of Soicher Marin Studio
Homepage photo: A home office designed by Keita Turner, featuring Snow wallpaper in blue by Hygge & West | David Land; courtesy of Keita Turner Design