In BOH's new series On Trend, we're asking designers to share their favorite of-the-moment finds.
Let's face it: Employing floral patterns in spring designs isn't exactly groundbreaking: After all, they are the perfect reflection of the season. Happily, floral motifs can be applied in plenty of inventive ways without looking fussy and old-fashioned. To bolster the beauty of fresh flower arrangements or take their place between bouquets, a whimsical floral print can supply a splash of color while ushering some sprightly biomorphic vibes into a space. "Many clients want lush, verdant colorations that reflect their love for the outdoors," designers William Huff and Heather Dewberry tell Business of Home. "We love the way that florals give an organic, vibrant pattern to a room that we can pair with other more tailored motifs."
Intrigued, we asked Huff, Dewberry and designers Laetitia Laurent and Suzanne Duin to share their favorite blossomy finds and how to incorporate them into a room.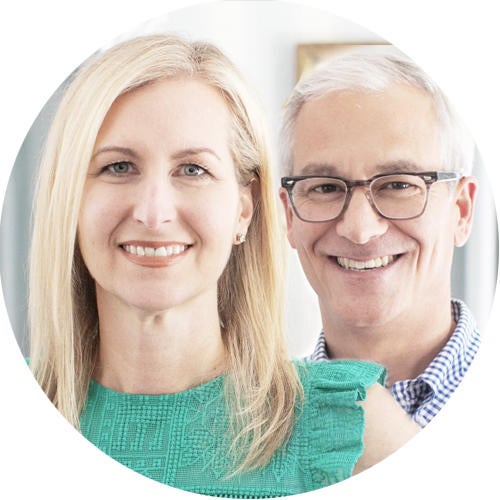 Courtesy of Huff-Dewberry
William Huff and Heather Dewberry
Huff and Dewberry design homes that strike the balance between timeless beauty and modern comfort. Employing a mix of classic patterns, touchable textiles and eye-catching antiques, the co-founders of the Atlanta–based firm Huff-Dewberry create spaces that pay homage to the past while supplying a fresh interior perspective.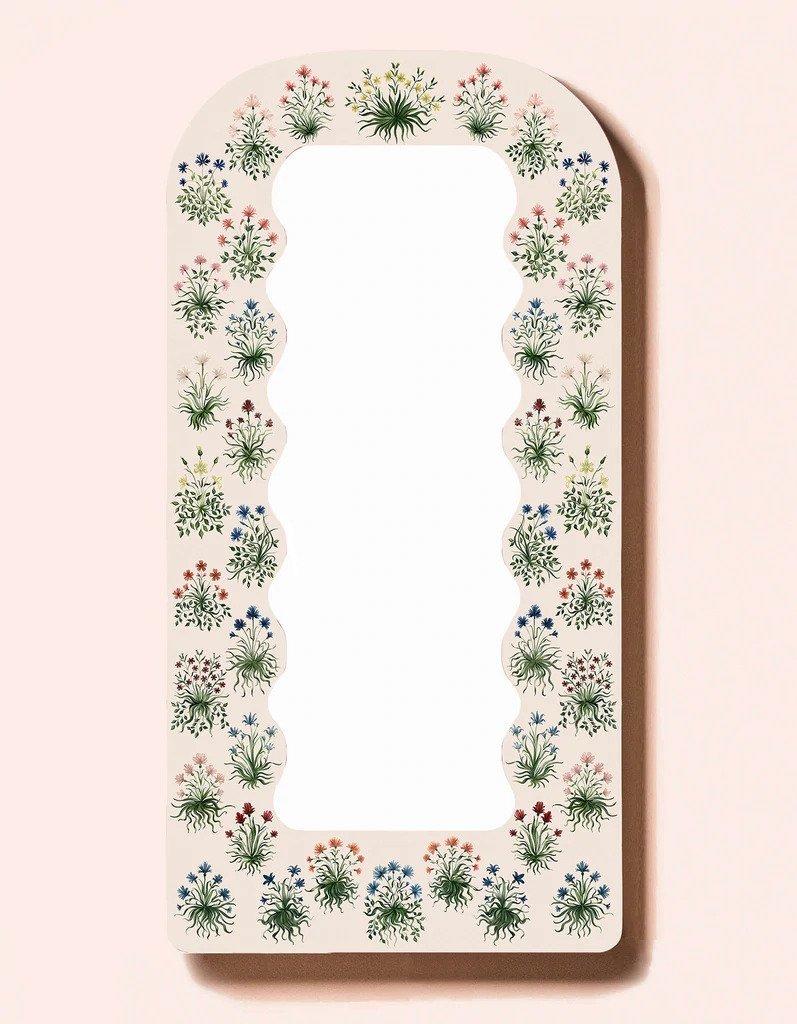 Courtesy of Fleur home
JAIPUR PRINT MIRROR BY RILEY SHEEHEY FOR FLEUR HOME
"This mirror has lovely details taken from handpainted flowers by
Riley Sheehey
. It would add a breath of fresh air to any project! We'd pair it with a striped wallpaper for an invigorating contrast."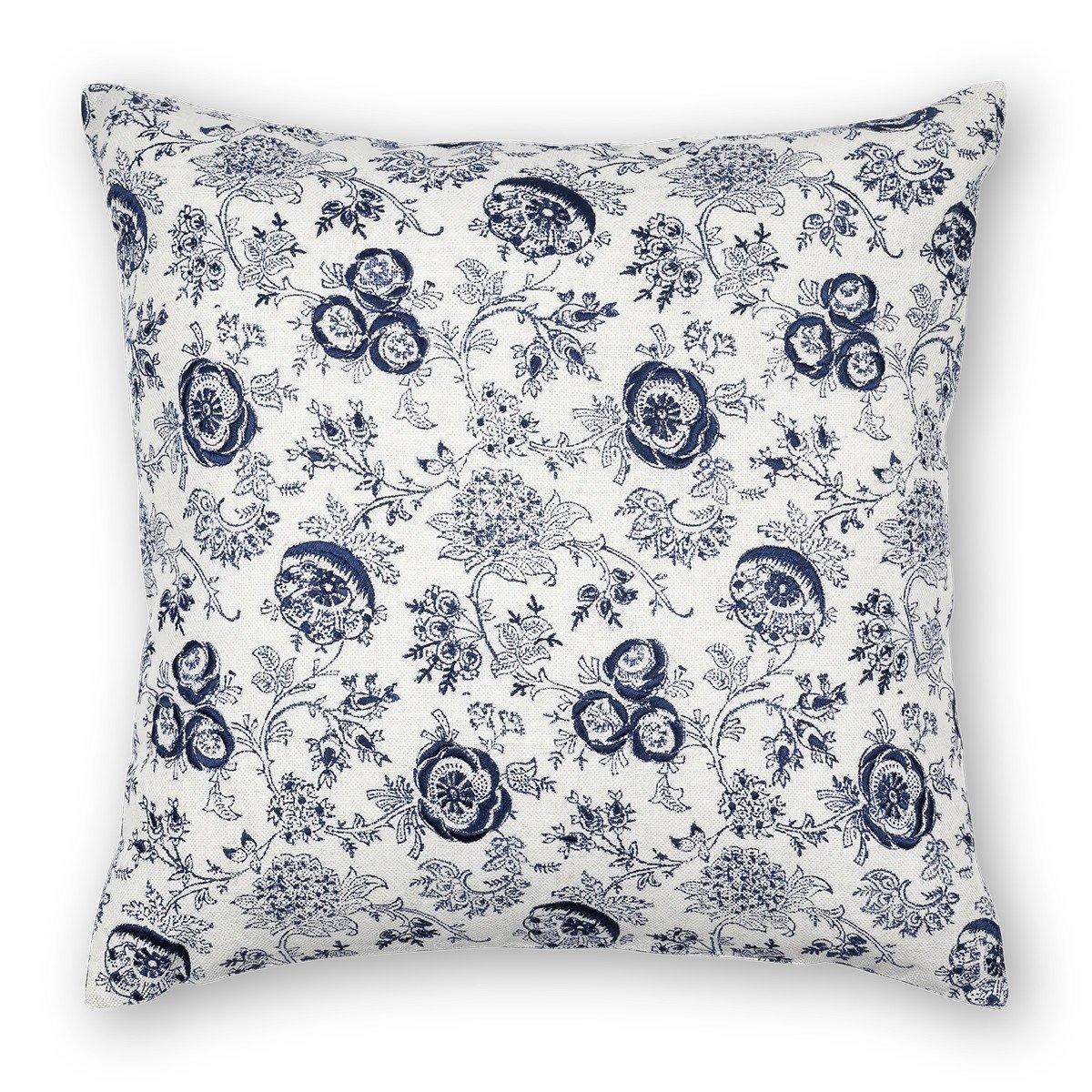 Courtesy of Fete Home
ELOQUENCE EMBROIDERED PILLOW BY FETE HOME
"These pillows would be a great entry point for someone who likes their floral accents on the subtle side. The neutral navy pattern would be pretty with cornflower blue or could really pop with lavender, chartreuse or spring green."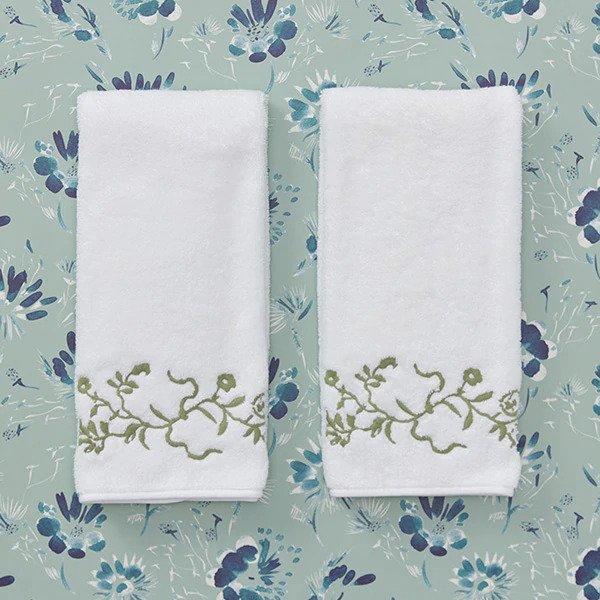 Courtesy of Weezie
FLORAL EMBROIDERED HAND TOWELS BY PARTERRE FOR WEEZIE
"We love this collaboration by Atlanta-based brand
Weezie
! Green is such a neutral and livens up any scheme. The floral embroidery along the base is so versatile and would look good in any setting."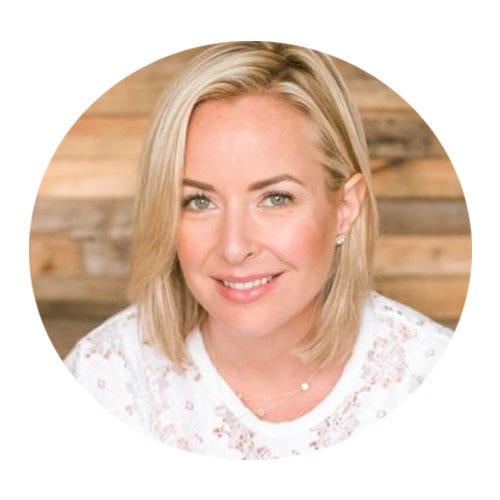 Courtesy of Laure Nell Interiors
Laetitia Laurent
Laurent believes the best rooms are ones that make you feel inspired and energized. As the principal designer of Laure Nell Interiors in Boca Raton, Florida, she approaches each project with a toolbox full of clean silhouettes, contemporary artwork and colorful prints to forge spaces that exude free-spirited sophistication.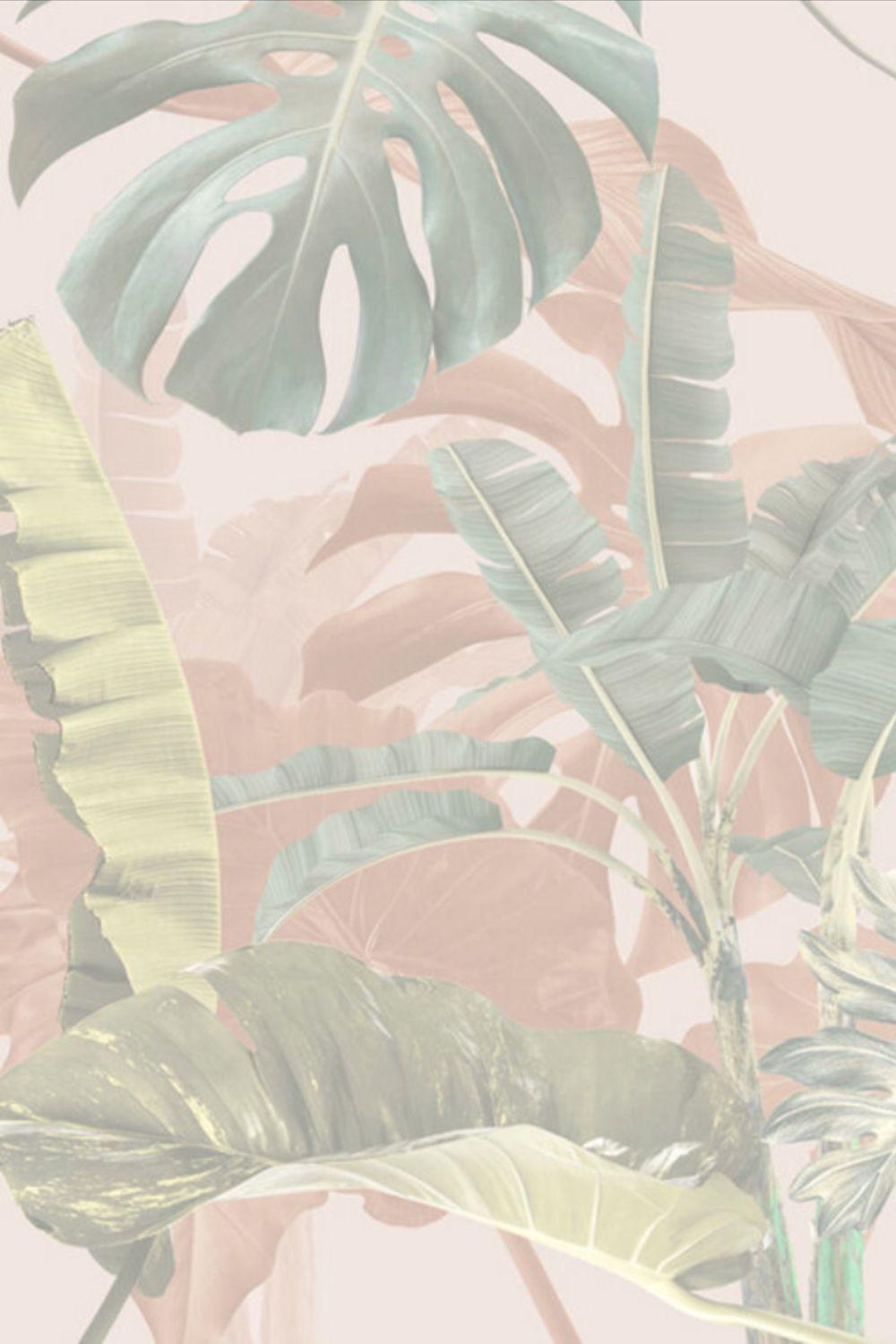 Courtesy of Edge Collections
JUNGLESCAPE BY EDGE COLLECTIONS
"To modernize a floral design, I recommend going with a large-scale print. A floral that's big and bold reads more modern and keeps the room airy and soft."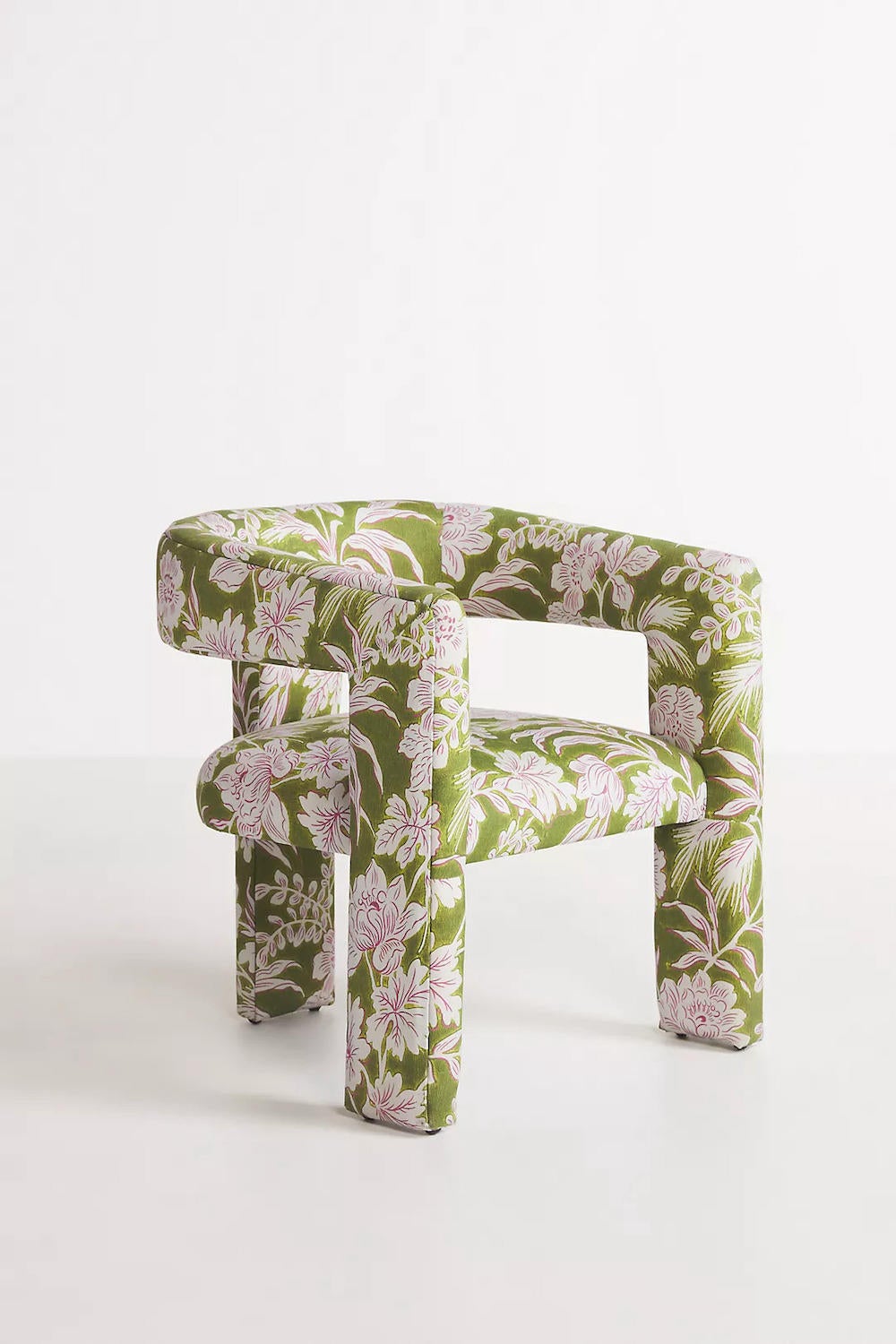 Courtesy of Anthropologie
SIMONE FLORAL EFFIE TRIPOD DINING CHAIR BY ANTHROPOLOGIE
"For a bold furniture selection, these head chairs in a dining room are a fantastic choice, combining a contemporary shape with a modern floral fabric."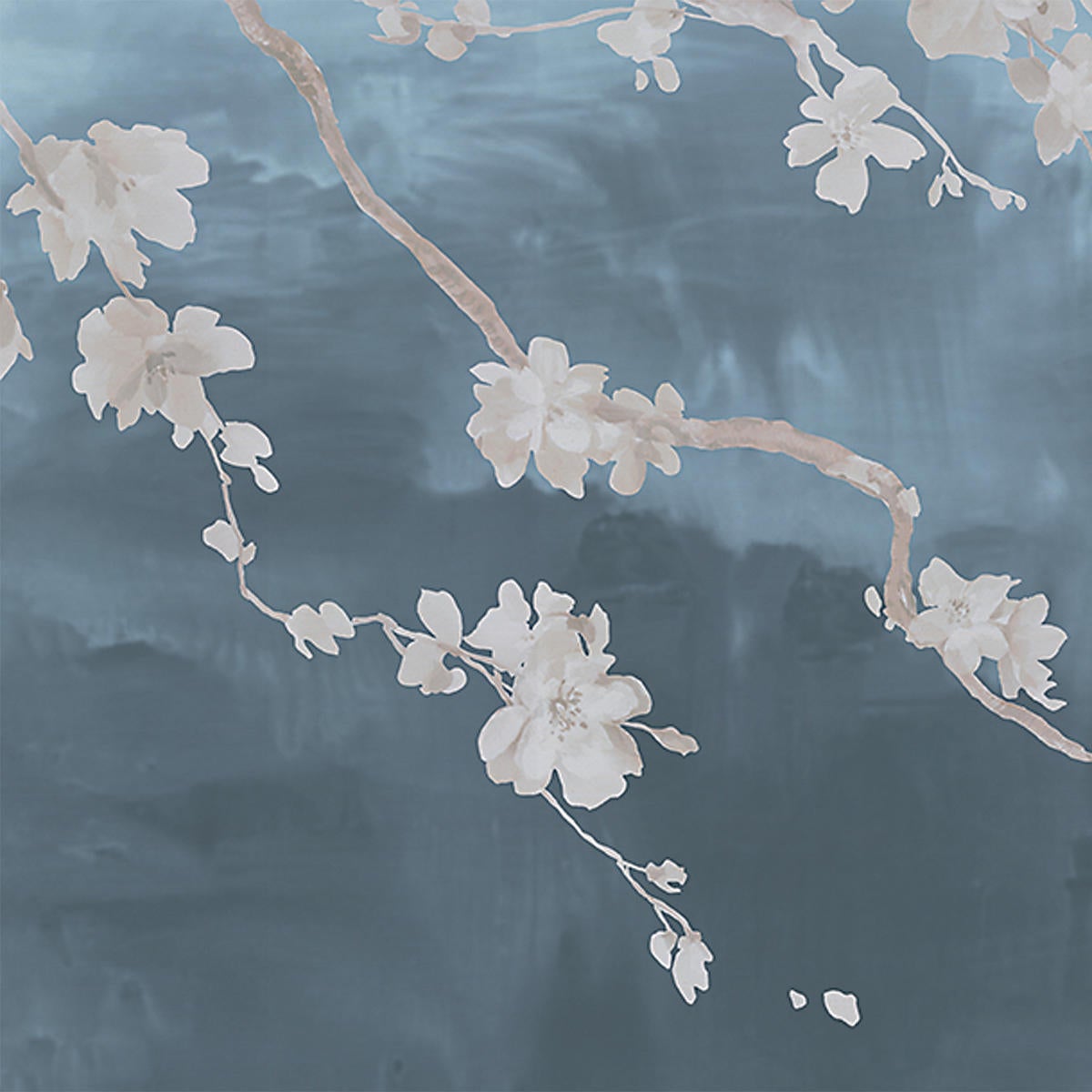 Courtesy of Phillip Jeffries
HAIKU BY PHILLIP JEFFRIES
"I love a floral pattern because it adds a feminine and playful touch to any room."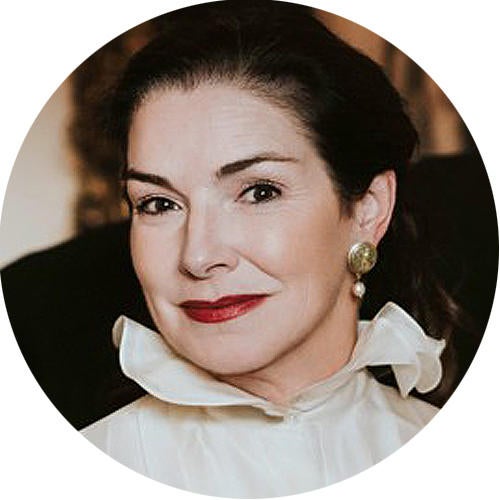 Suzanne Duin
Duin is no stranger to traditional interiors. The Houston–based designer behind Maison Maison relies on cheery hues, luxe finishes and the occasional zip of an eye-catching pattern or contrasting color combo to breathe new life into her classical designs.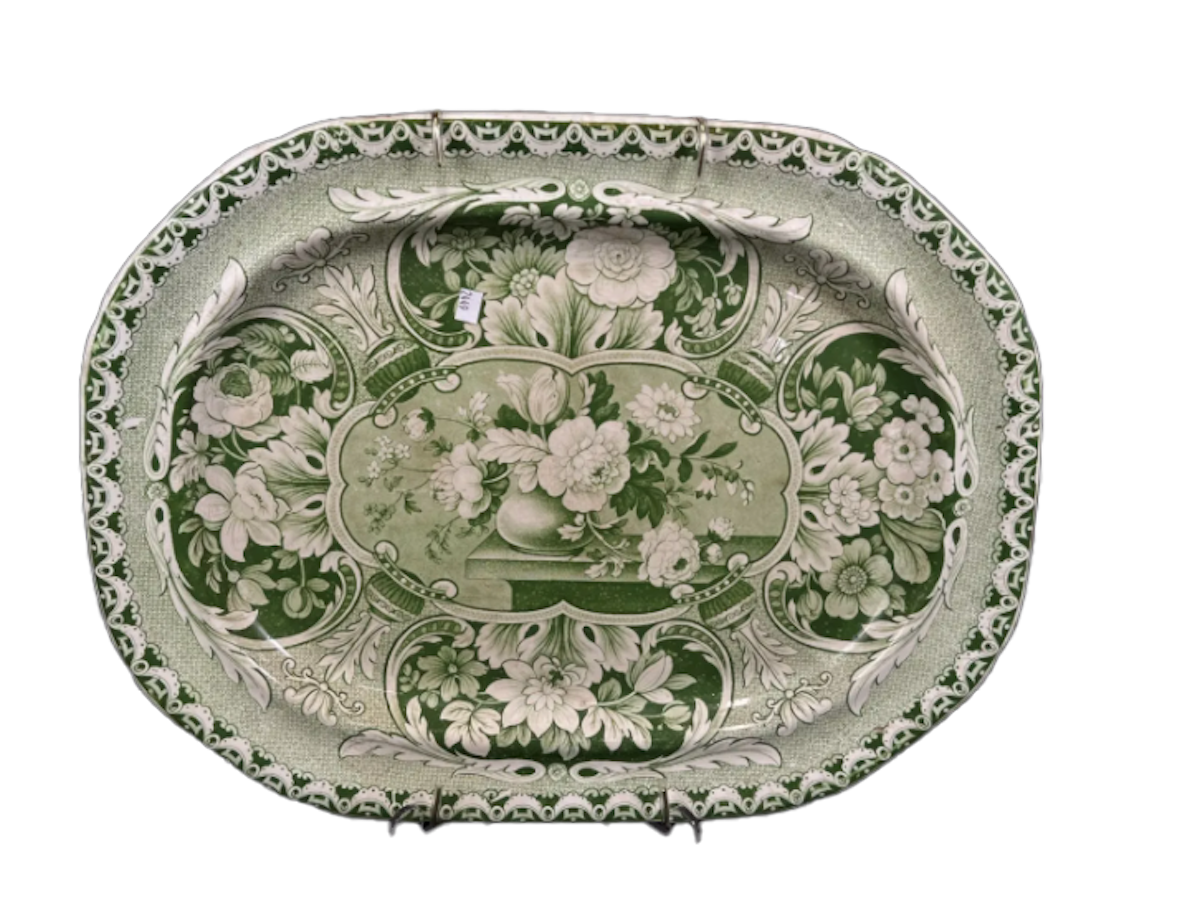 Courtesy of Maison Maison
ENGLISH PORCELAIN SERVING TRAY BY MAISON MAISON
"The vibrant green color is so on trend! Whether used in an arrangement—as a cheese tray, for example—or solo as the centerpiece, this beauty would make the table!"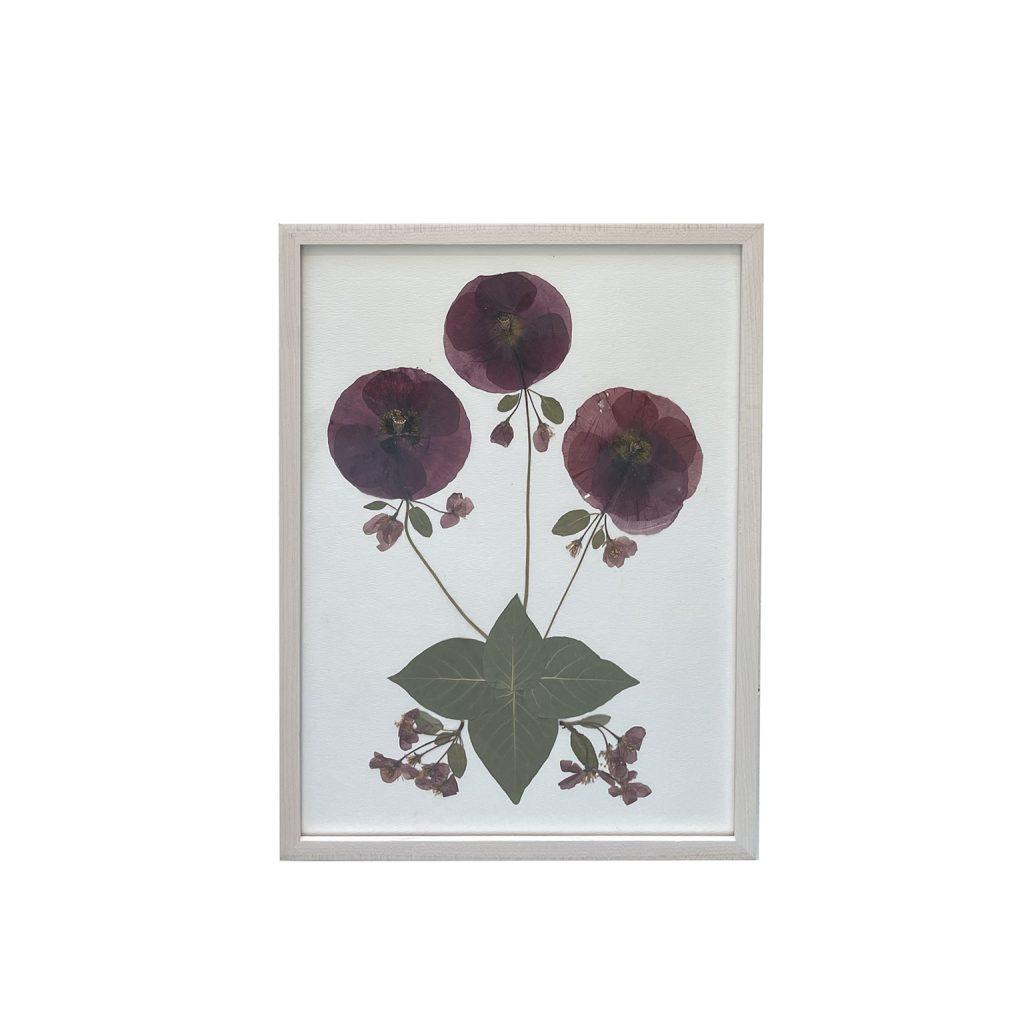 Courtesy of KRB
THREE POPPY BOUQUET COLLAGE WITH CRABAPPLES BY MARIAN MCEVOY AT KRB
"I think that
Marian McEvoy
is the most clever woman, and I would just love to sit and talk with her one day."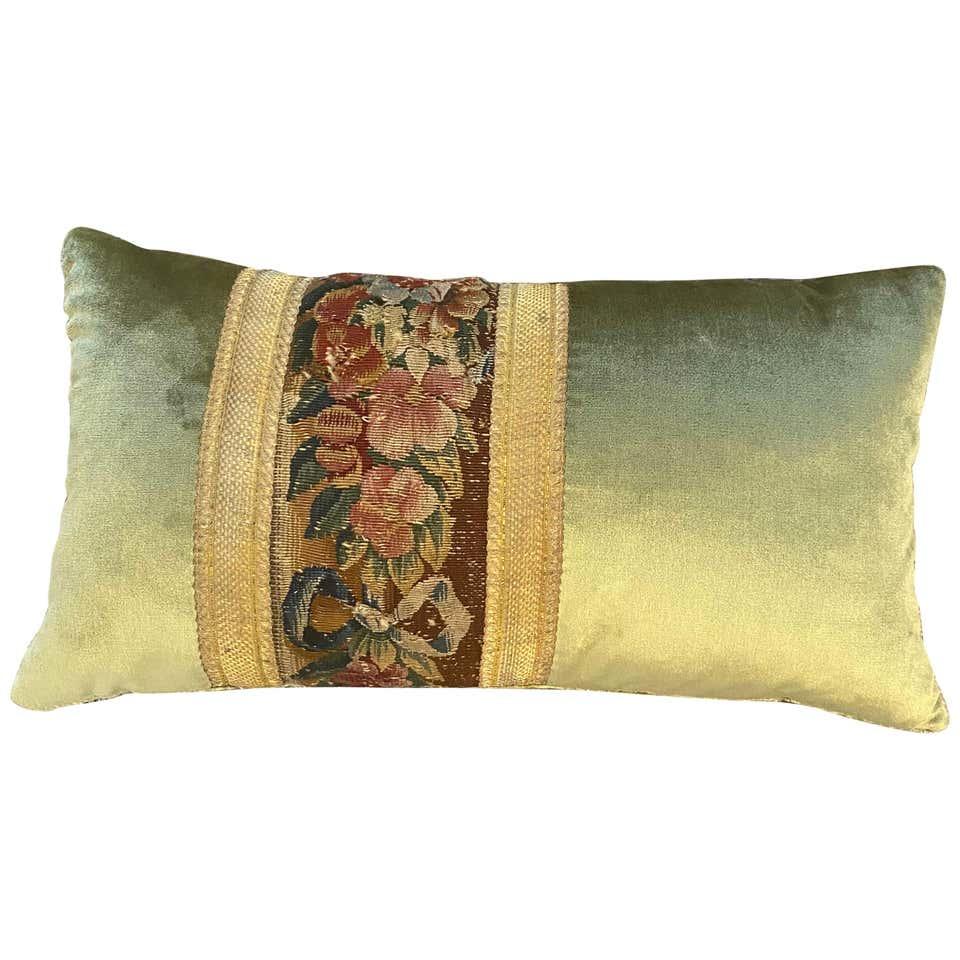 Courtesy of Maison Maison
18TH CENTURY TAPESTRY AND CELADON SILK VELVET PILLOW BY MAISON MAISON
"We love using these vibrant tapestry fragments in jewel tones to bring a sense of pedigree to a space. And having an abundance of these in multiple sizes on a sofa or bench would do just that. The flowers in the tapestry are as romantic and feminine as they are colorful."
Homepage photo: A bedroom designed by Laetitia Laurent of Laure Nell Interiors | Anthony J. Rayburn