The Center for Architecture in New York City is kicking off its summer programming with an exhibit titled "Kaneji Domoto at Frank Lloyd Wright's Usonia," opening June 22 and closing on August 26. Other new exhibits include "5x5 Participatory Provocations" (July 11 to September 9); and "This Future Has a Past" (July 25 to September 12).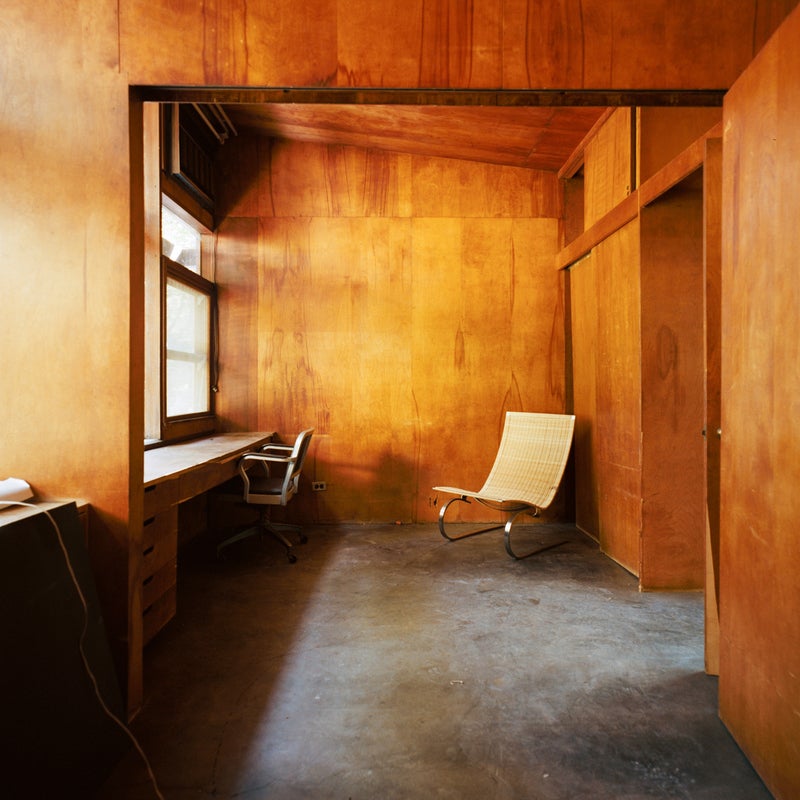 Interior of the Lurie House by Kaneji Domoto. © Thad Russell
The Kaneji Domoto exhibit showcases the drawings, artifacts, models and photographs of the late architect's work in the Usonia community in Westchester County, New York. The community's site plan was designed by Frank Lloyd Wright. 
"Kaneji Domoto's work in Usonia reminds us that what we know as hip, luxurious 'midcentury modern' started out as something quite different," says Lynnette Widder, curator of the exhibit and lecturer at COLUMBIA UNIVERSITY. "New materials, fast construction, smarter design and a revolution in who commissioned architecture are translated in these small, affordable and spatially creative houses."
Domoto, a Japanese-American architect, studied at Stanford University and Berkeley University and with Wright at his Taliesin estate.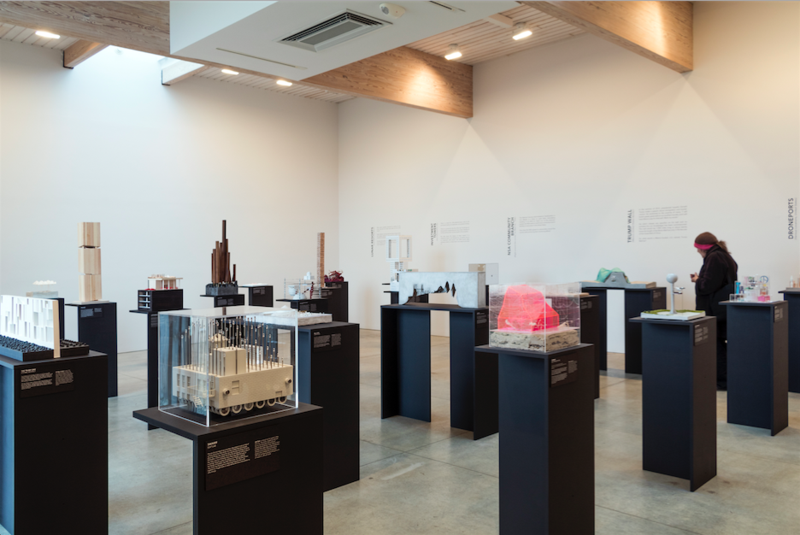 '5x5 Participatory Provocations'
 exhibit. © Robert Prochaska
The second summer exhibit, "5x5 Participatory Provocations," was created by 25 architects who imagined future controversial issues. Each firm responded to one of five prompts: the future of drone deliveries; the consequences of luxury high-rises as financial investments; luxury tourism on the moon; the fictional development of National Security Agency community branches; and the potential construction of an anti-immigration wall on the border between the United States and Mexico.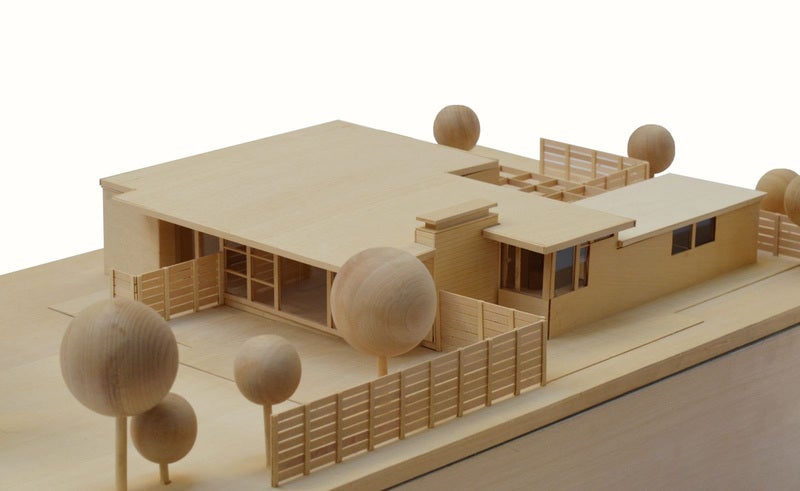 The final summer exhibit, "The Future Has a Past," is a multimedia exhibition on the life of architect Gregory Ain and his last significant house, the 1950 Exhibition House for the Museum of Modern Art's garden.