The San Francisco Fall Art & Antiques Show returns this week with Suzanne Tucker at the helm as honorary chair. A selection of top-name designers (Jay Jeffers, Kendall Wilkinson, Edward Lobrano and BAMO's Pamela Babey) have been announced as vignette designers, and the theme—"Flower Power: Floral Imagery in Art, Antiques & Design"—has been set. The show begins October 25 and runs through October 29, at Fort Mason Center for Arts & Culture's Festival Pavilion.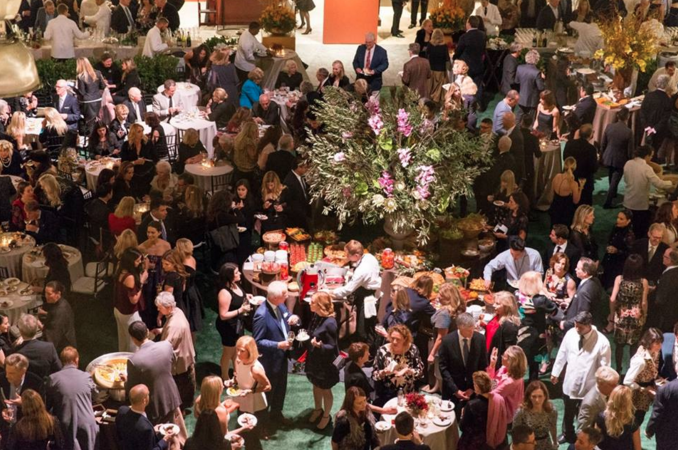 The noted LECTURE SERIES returns as well. Among the offerings: "Inspiration and Influence in Interior Design," with Miles Redd; "An Inside Look at Bay Area Gardens," with Susan Lowry, Nancy Berner, and Marion Brenner in conversation; "Haute Bohemians: At Home With Important Interior Design Trendsetters," with Miguel Flores-Vianna; "Mix Masters Designer Panel," featuring Ellie Cullman, David Phoenix, Beth Webb and moderator Suzanne Tucker; and "Creating Places to Call Home: How Tradition, Style and Memory Can Inspire Ways of Living," with Gil Schafer.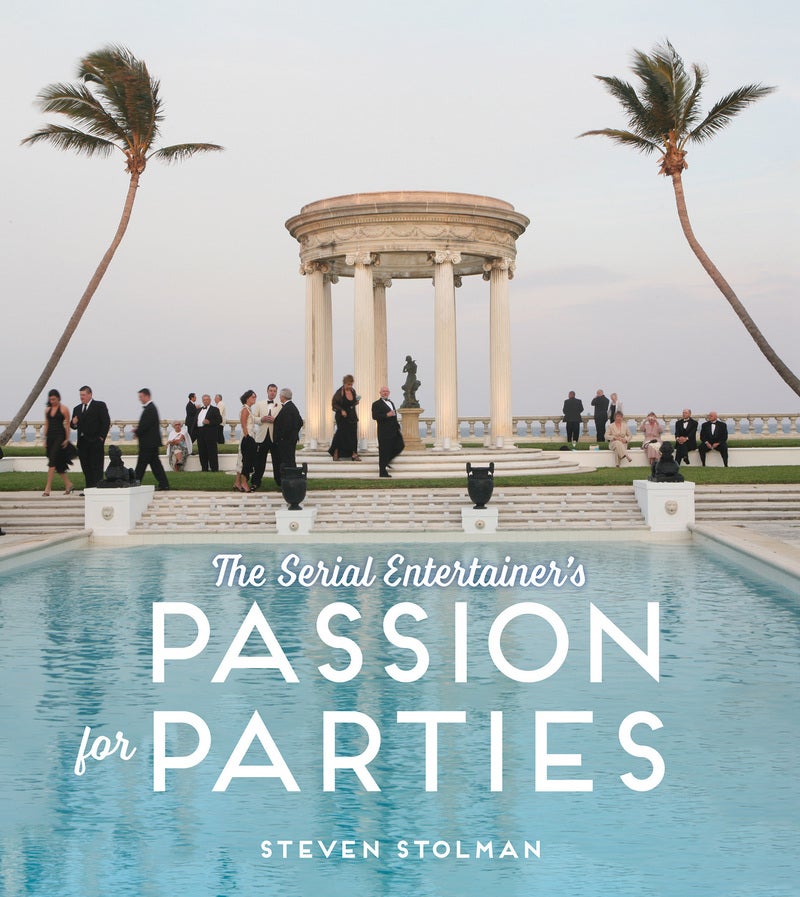 Designer-author Steven Stolman kicks off the lecture series on October 26 with "The Serial Entertainer," a discussion that traces his parties in the Hamptons, Palm Beach and beyond, followed by a book signing for The Serial Entertainer's Passion for Parties. Stolman shares with EAL what designers can expect from the event:
Tell us about your talk. Why is it the perfect topic for showgoers?
For me, this is a "pinch me" moment. I have been in the audience for this lecture series in years past, listening rapturously to folks like Bunny Williams and Brian McCarthy on the Parish-Hadley Tree of Life, or Hutton Wilkinson and Manfred Kuhnert on Elsie de Wolfe. In a million years, I never thought I'd be asked to speak myself, but I'm absolutely thrilled.
Anyone who is a connoisseur of fine art and antiques generally also has a heightened sensibility about gracious living, and hospitality and entertaining are part and parcel to that pursuit. Good food, a beautifully set table, a lively party—that's all part of the mix in living a well-lived life. After all, what good are beautiful things in one's home without the joy of sharing them with others? And that means knowing how to welcome people properly. Otherwise, it's all rather miserly and sad.

What good are beautiful things in one
'
s home without the joy of sharing them with others?
"
—Steven Stolman
So I like to offer "help for the host-a-phobic." In my two books, I talk about what I think are good game plans for entertaining on both large and small scales, in the home and out, spontaneous or precisely planned. I also take the reader to a lot of fun parties, with both stories and pictures, as I've never met a party I didn't like.
What are you most looking forward to at this year's show?
What am I looking forward to? Opening night, of course! In the wonderful world of antiques show preview galas, San Francisco puts on a party like nobody else. It's truly one of the most splendid events I've ever attended.
I'm addicted to collectible books of a certain genre—those chatty, pithy tomes on lifestyle and decor that were typical of the exuberance and prosperity of postwar America. So I will certainly be shopping with Hayden & Fandetta, as I have gorgeous new bookshelves in Palm Beach waiting to be filled.