As a result of a new collaboration between Elle Decor and Dering Hall, two new features will soon debut on Elledecor.com: Elle Decor Shopping, on April 15, and Elle Decor Designer Directory, launching in May, Peter Sallick, co-founder of Dering Hall, and Michael Mraz, executive director of audience and strategic partnerships at Hearst Magazines Digital Media, announced today. Hearst Magazines, Elle Decor's parent company, is an investor in Dering Hall.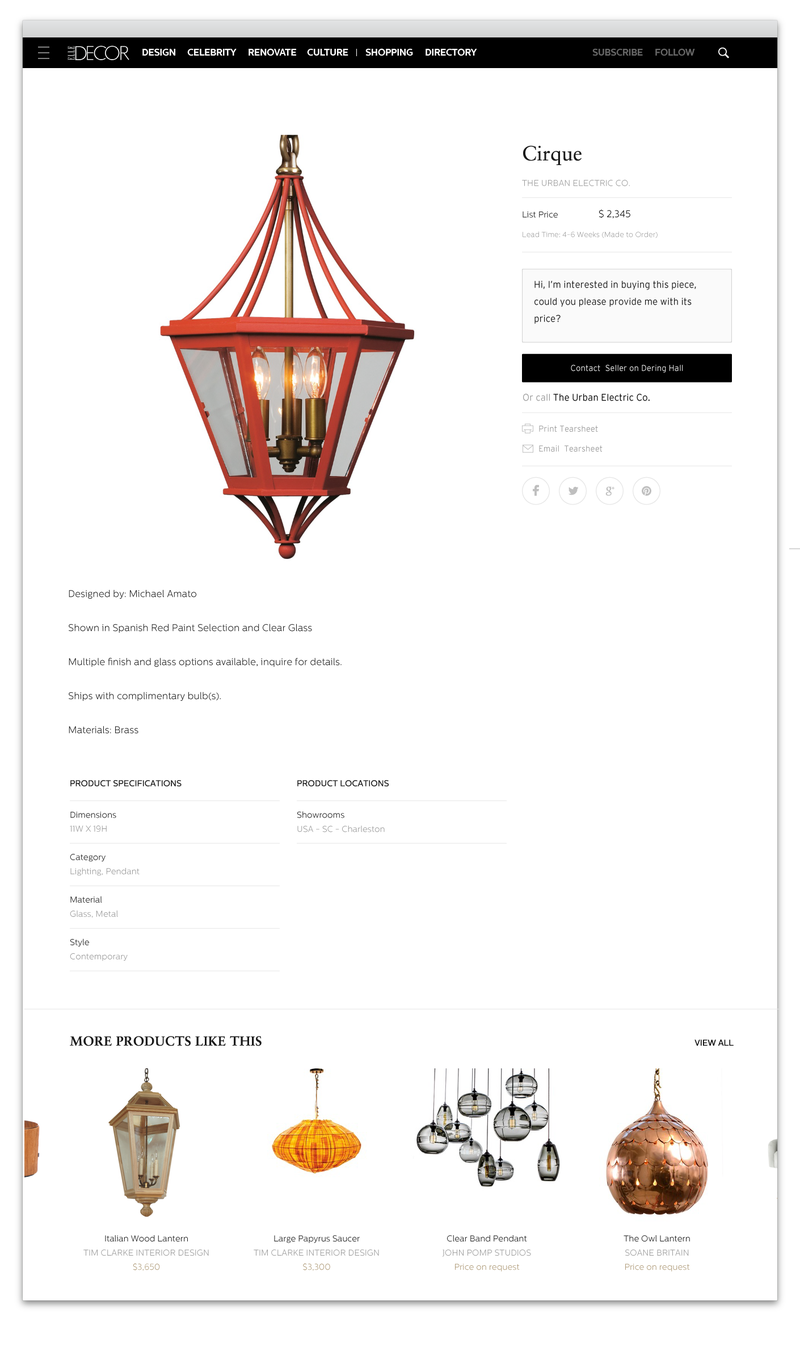 For the first service, ElleDecor.com users will receive access to Dering Hall's 30,000-item home furnishings product catalog along with selections made by the magazine's editors. Elle Decor Shopping will also include a central portal that allows readers to make purchases and contact sellers via DeringHall.com. Up for purchase will be furniture, lighting, home accessories, fabric, rugs, hardware and other goods, and the featured brands will be able to measure visitors' usage as well as marketing performance. 
"Extending the Dering Hall product discovery experience to Elle Decor connects inspiration with shopping, benefiting consumers and designers looking for special pieces, as well as creators and manufacturers, who will be able to reach new customers in a more direct way," said Michael Lacy, chief operating officer of Dering Hall.
"Elle Decor and Dering Hall are committed to quality, design, storytelling and innovation," said Sallick. "These new offerings represent a broad expansion of our digital marketing platform, and we're excited to bring audiences an even richer content experience, while creating new marketing opportunities for design companies to reach high-end trade and consumer audiences online."
The designer directory will span a network of some 550 high-end industry pros and firms, including interior designers, architects, landscape architects and other service providers, and inviting Elle Decor readers to view portfolios, send out project requests and learn more about designers featured in the magazine's website editorial.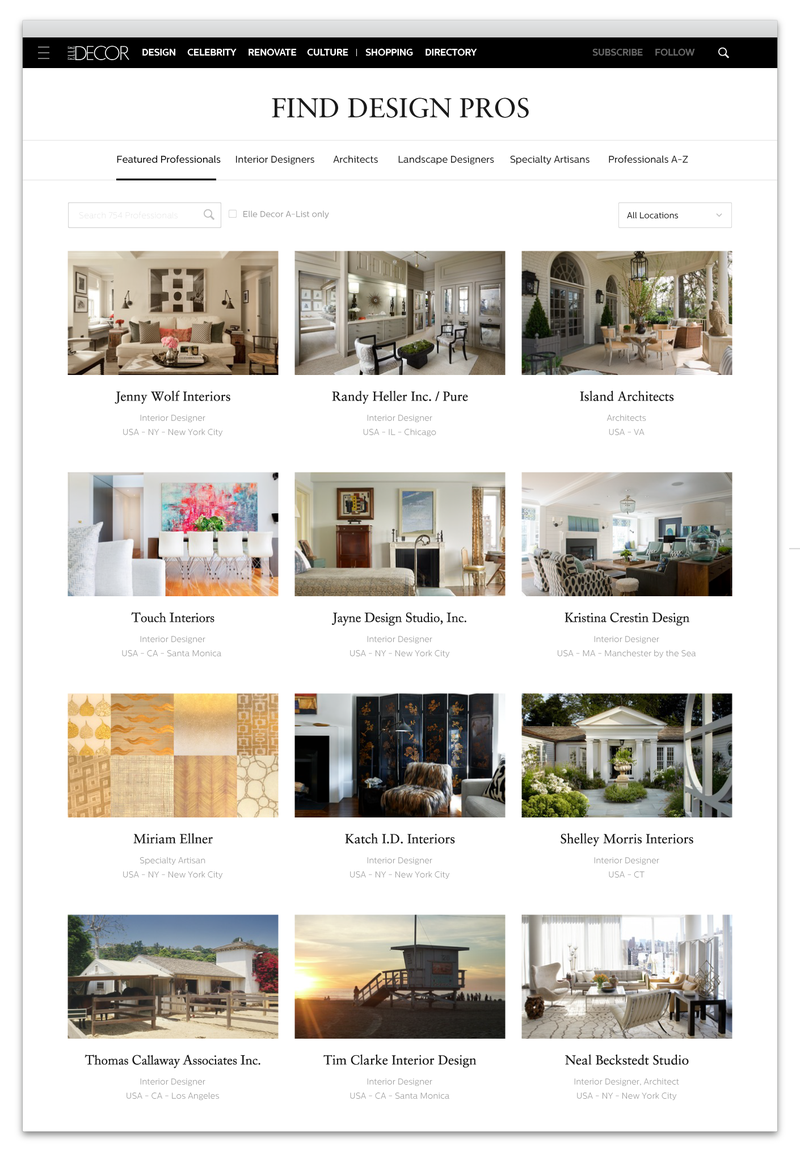 "ElleDecor.com is a digital destination for people who love sophisticated design, with traffic more than doubling in 2016," said Mraz. "Partnering with Dering Hall, who also saw traffic more than double last year, adds a new dimension to our content through clickable shopping action points and curated resources that enhance the user experience, and makes ElleDecor.com and Dering Hall indispensable tools for consumers, designers and manufacturers."
The two have worked together before, as EAL has reported: Dering Hall partnered with Hearst Magazine titles Elle Decor, House Beautiful and Veranda upon its 2011 launch, offering designer products featured in the magazines via its dedicated sales section. That original partnership included a minority investment and an equity position by Hearst in Dering Hall, and the magazines were to receive a commission from each sale.