Seattle has proven itself as a West Coast destination for design. The Emerald City has a consistently growing community of designers and makers, many of whom have made a name for themselves at shows like ICFF. But if you're unfamiliar with the city, navigating its design scene may seem intimidating—without the proper guide, that is.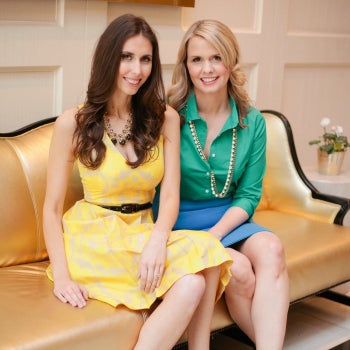 For the best insider tips, EAL is checking in with the locals, starting with designer Julie Massucco Kleiner, co-founder of Seattle's Massucco Warner Miller (partner Melissa Warner Rothblum oversees the firm's Los Angeles office), for a designers' guide to the city. Grab a coffee—from that not-so-well-known Seattle brand, perhaps—and enjoy the tour.
Where to Stay
It's a toss-up between the classic Four Seasons downtown or the Thompson Hotel. The Four Seasons has a great spa and top-notch service, but the Thompson's rooftop bar and people-watching potential give it a run for its money.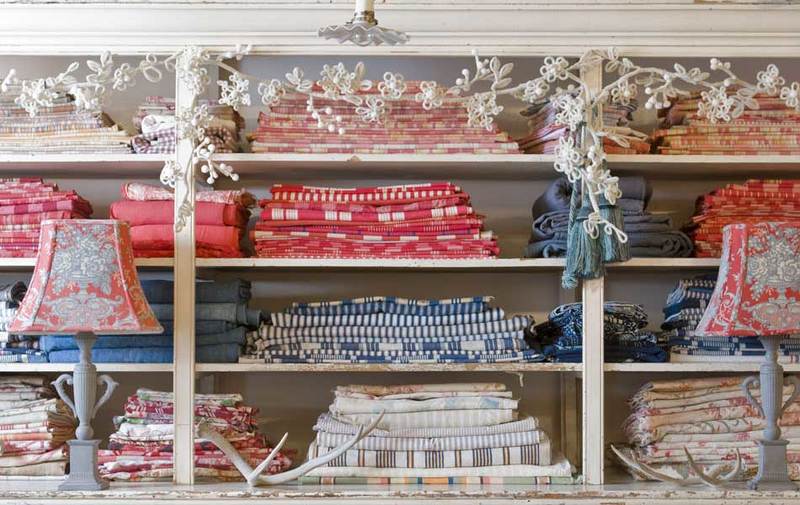 Where to Shop
One of our go-to accessory shopping spots in LA and San Francisco just grounded in Seattle. We are so excited to scour every inch of Plantation Seattle for treasures. We love color and textures, so we can't get enough of Red Ticking's brightly hued products. It's in Madison Valley and always has fun housewares and unique vintage finds. GlassyBaby is one of our favorite local shops for candles. It's a go-to for hostess gifts, and we like to stock up so we can always have them handy–we can never get enough! And then Susan Wheeler's shop in Georgetown, Susan Wheeler Home, has a great array of antique mirrors, unique accessories and one-of-a-kind vintage furnishings.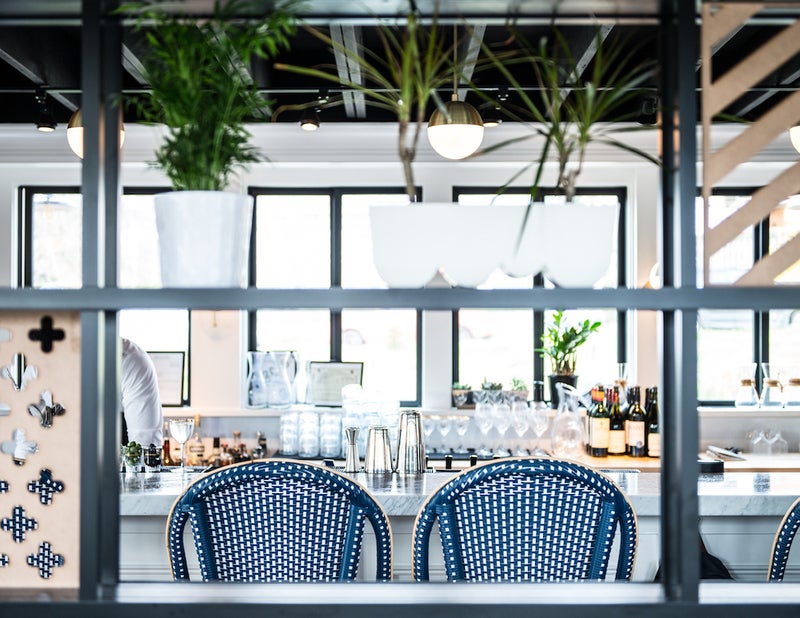 Where to Eat
Chop House Row is brimming with local restaurants and shops, so it's a great destination for Seattle visitors. There are endless options of unique and hip food, beverage, and retails spots here! Local mini chain Rachel's Ginger Beer has the most amazing homebrewed ginger beers on tap. You can get them as-is for an afternoon pick me up or spiked in the evening—so delicious! Saint Helens Café is a local spot known for its chic décor and for having the best bread in town! If you find yourself in Ballard, our top recommendation is San Fermo Seattle. Fun fact: This restaurant is one of Seattle's oldest homes. Built in the 1850s, The Pioneer House was originally erected in the Chinatown area in downtown Seattle and was relocated to Ballard 30 years ago.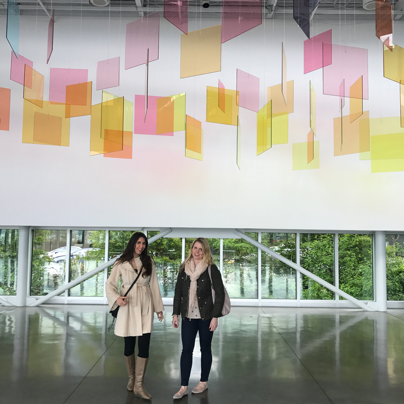 Where to Draw Inspiration
Seattle is filled with inspiring architectural details. We love the baby blue details and lines spotted on the Seattle Public Library—they speak our language! The Olympic Sculpture Park at the Seattle Art Museum is our favorite place to soak in the Seattle culture. We especially love this new exhibit by Spencer Finch and can't get enough of this color palette. And lastly, we have offices in both Seattle and Los Angeles, and the Massucco Warner Miller Seattle office is one of our top spots to draw inspiration from. We love planning our upcoming projects and discussing design ideas—creativity flows 24/7 here.
Insider Tips & Hidden Gems
There are so many great neighborhoods to walk through. It's easy to never leave downtown with a myriad of shops, eats and museums, but take a stroll through Washington Park or Laurelhurst to see some of the prettiest houses and streets on the West Coast. These neighborhoods have older homes with gracious architecture, and it's a bonus if you visit in the spring, as the streets are covered with cherry blossom petals—looks like a pink carpet!
Describe Seattle's design scene in seven words or less:
Unique, evolving, inspirational, prospering, vibrant.