Rojer "Roe" Serpas never thought he would make a living as an artist. Despite a childhood steeped in creative expression, he (like many) assumed that turning it into a career was a pipe dream. But this Portland, Oregon–based glassmaker's business is now bustling—and it all can be traced back to one fateful day in high school.
"My art teacher was absent and left us to watch a video on Dale Chihuly," he says. "I had always taken art classes, but I didn't have any idea how I would even start [glassblowing]. All I knew was that I thought it was cool." Once in college, he discovered the glassblowing studio at California State University, Fresno, and took a class. Then another. By the time he graduated, Serpas had taken the course 11 times.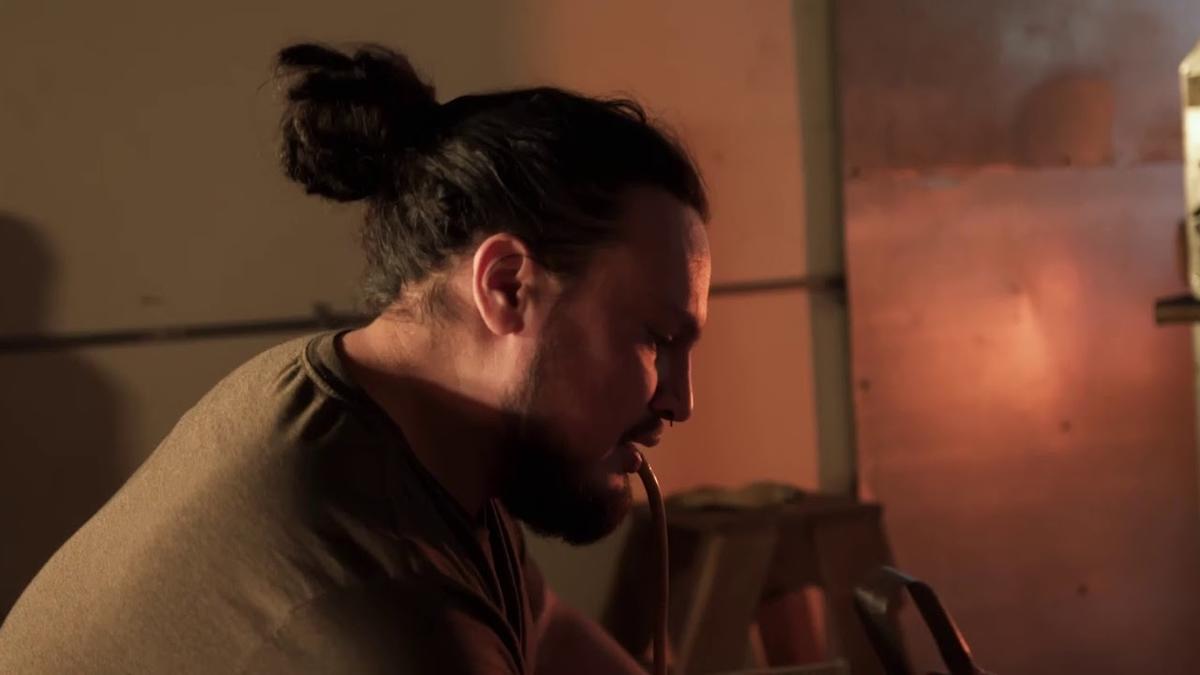 Courtesy of Little Tomato Glass
Still, Serpas was unconvinced that art could be his livelihood—with an engineer brother and a sister working in finance, becoming a sculptor hardly seemed to follow in the footsteps of his older siblings' practical paths. "I was like, I've got to make money—I don't want to be an artist," he says, jokingly. But his interest in the craft eventually overshadowed that line of thought, and out of college, he started working alongside other glassblowers in California, learning the various techniques that would later serve his own practice.
He describes the process of blowing glass like a dance—a pas de chat of air, molten glass and deft twists of the wrist that miraculously result in fluted and flush finishes. And he hasn't tired of it for the 15 years that he's been mastering his craft. After moving to Portland in 2014, he spent time working at several studios before finally launching his own, Little Tomato Glass (named for his family's Shih Tzu), in November 2019, taking advantage of a former glassblower's studio that had hit the market. Together with a glass artist friend, Serpas bought the studio and set off from there.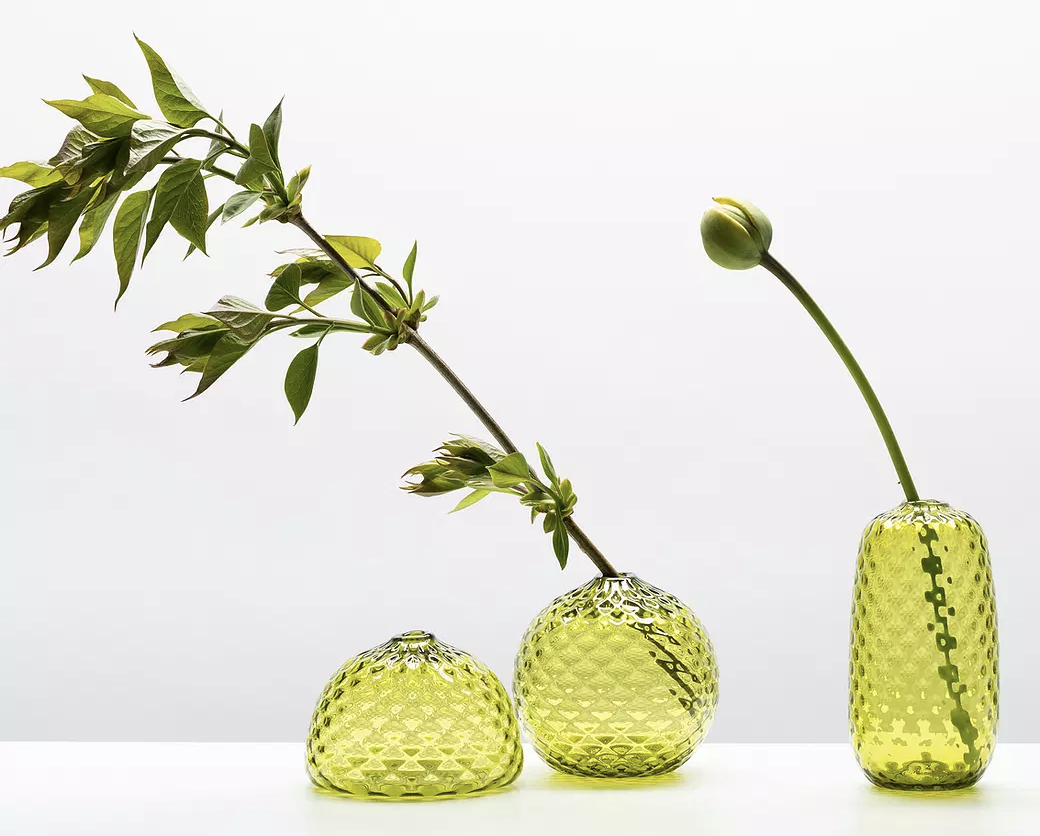 He alone makes every piece that he sells, calibrating the colorways to align with the company tagline: cute, fun and functional. "It's a feeling that we're trying to evoke with all of the colors," Serpas says. "As a maker, I collect and buy things that I think are really cool." From cheeky, joyfully hued vases to polka-dot-studded drinkware, his pieces have a remarkable ability to catch and diffuse the light on any shelf or tabletop, casting bright beams of the unique colors that he mixes by hand.
When the pandemic came along, Serpas leaned into his craft as his "zen" escape, and while being a solo operation might limit most makers from fulfilling large orders, he has managed to churn out piece after piece (anywhere from 70 to 100 of his most popular vases a week), quelling sky-high COVID-era demand. "I read something recently in The New York Times about ceramics, and what stuck out was that right now, since touch has become so taboo, using things that are handmade has helped fill a void," he says.
One of Little Tomato Glass's signature designs is the Buddies collection of little vases (some with a satisfyingly squat stature ever so slightly reminiscent of a tomato), but Serpas's latest drop—a limited release of two-toned tumblers—has already sold out on his website, and he's busy making more. About 70 percent of the brand's sales currently come from 40-odd retailers who purchase wholesale for their own shop inventories, with a hefty portion of that remaining 30 percent coming through his Instagram storefront. But in the coming months, equipped with a newfound sense of confidence from his 2020 sales, he plans to invert that breakdown by way of a revamped website and an arsenal of new products. That way, he says, he can begin working more directly with interior designers and consumers alike, doing custom orders for trade clients and dining-centric projects—a recent order will see Little Tomato's vases as the centerpiece and party favor for a summer wedding.
For Serpas, at the end of the day, it's all about bringing his passion for glass to people's homes to spark a smile. "These are everyday objects—bowls, vases, cups," he says. "I don't call myself an artist, because I don't make things that are meant for a pedestal."
To learn more about Roe Serpas and Little Tomato Glass, visit his website or find him on Instagram.
Homepage image: The Buddies vases in Gold, by Little Tomato Glass | Kris LeBoeuf