Shelter Global is now accepting submissions for the third-annual Dencity Competition. The focus of this year's contest is rapid urbanization and city dwelling—cities that are unable to handle the influx of people, which results in makeshift homes, or slums. Designers, architects, planners, students, engineers, NGOs and companies are eligible to submit projects that improve living conditions in these urban environments.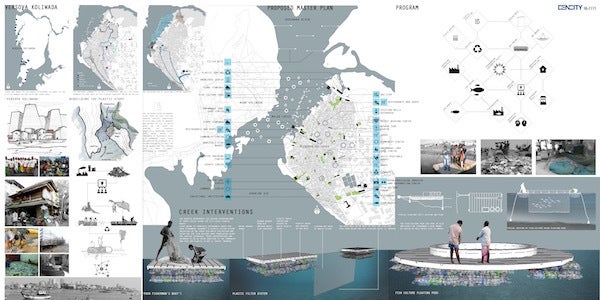 A jury of eight members, including designer Liz Ogbu, founder of her firm Studio O, will select six special mentions, and first, second and third place winners from this year's entries. Other judges include Jo Ashbridge, founder of AzuKo; Jhono Bennett, South African architectural urbanist; Bryan Bell, founder of Design Corps; Oscar Carrecedo, professor at the National University of Singapore; Garrett Jacobs, executive director of the Open Architecture Collaborative; Petra Kempf, professor at Columbia University; and Sheela Patel, founding director of SPARC. The submissions should be focused on how design can empower communities and create a self-sufficient future. 
Standard registration is open through March 9 ($55), and late registration is through April 24 ($80).