Hot on the heels of its announcement of this spring's winners, Houzz is opening up applications for its fall season of student scholarships, which include the categories Women in Architecture, Sustainable Design, Residential Interior Design and Residential Construction Management.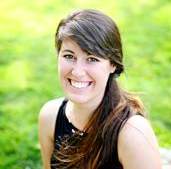 The Women in Architecture category, which is open to female students studying architecture or architectural engineering at the undergraduate or graduate level, is, Houzz explains, "committed to supporting and encouraging women architecture students as they pursue their educational endeavors and enter the world of residential design."
Only 18 percent of licensed architects are female, though nearly half of architecture school graduates are women, according to the Los Angeles Times.
High school seniors, undergraduates, and graduate students 18 years of age or older are eligible, and are asked to submit an essay on their design and architecture inspiration as well as their professional profile. Their profiles are shared with Houzz users on the site. The home design and remodeling platform offers four $2,500 scholarships twice a year. The current application process is for fall 2018 and will close June 30.
"The value that architecture and design professionals bring to our homes, our communities and our lives cannot be overstated," said Liza Hausman, VP of industry marketing at Houzz. "We are excited by the creativity and dedication presented by the next generation of architects and designers and committed to supporting them as they pursue their degrees."
The spring 2018 crop of winners includes:
WOMEN IN ARCHITECTURE
Kelsey Vitullo, who is studying architecture and landscape architecture at Washington University in St. Louis
SUSTAINABLE RESIDENTIAL DESIGN
Cheyenne Murray, who is studying architecture at Georgia Tech
RESIDENTIAL INTERIOR DESIGN
Celina Nelson, who is studying architecture at the Dunwoody College of Technology
RESIDENTIAL CONSTRUCTION MANAGEMENT
Erica Colunga, who is studying construction management at California State University–East Bay