London-based interior design firm Run for the Hills curated a five-story townhouse with over 100,000 products that are shoppable through the Houzz Online Shop. The weeklong pop-up in London's SoHo neighborhood integrated the trends that emerged from platform's community insights and analytics.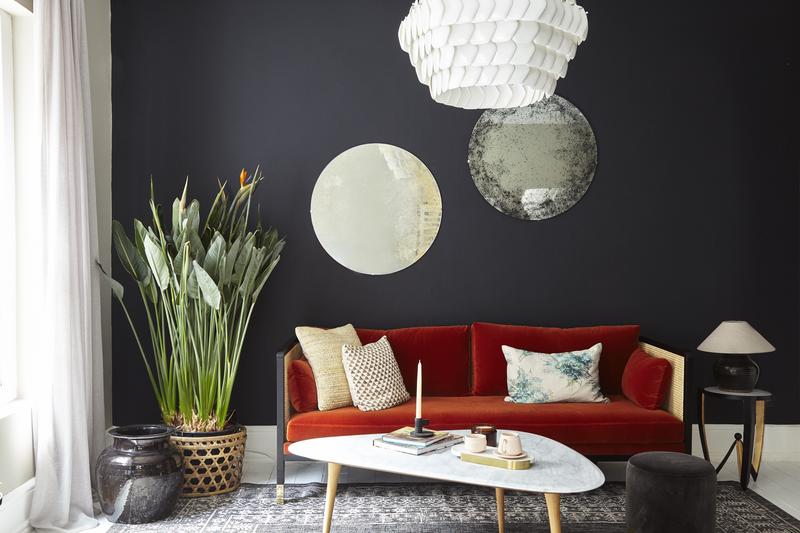 "It's such a cool concept and a wonderful showcase for us," said Anna Burles, creative director of Run for the Hills. "There are some fabulous partners on board; a real coming together of creative minds. The Greek Street Georgian townhouse venue is an amazing blank canvas, and we couldn't wait to see it transformed into the Houzz of 2018."
When tackling the design of the townhouse, the "clients" of Run for the Hills were a stylish urban couple and their equally stylish toddler. In designing their home, some of the trends that were incorporated included modern craft accents, the 1970s, velvet, pink hues and shades of forest green.
"[Run for the Hills] has done an excellent job in interpreting the trends based on the Houzz insights and data, including the most popular photos and articles on the Houzz platform," said Marcus Hartwall, managing director of Houzz UK and Ireland. "Run for the Hills have brought this project to life and made it a must-see installation for the interior trends of the coming year."
Bang & Olufsen provided audio and visual products for the home, Schneider Electric provided smart technology, Hästens provided mattresses, Aston Matthews provided bathroom fittings, and Nespresso took over the top of the townhouse for coffee tastings and workshops. Workshop topics ranged from candle-making and creating floral arrangements to cocktail making and decorating as a renter.