By Katy B. Olson
How does the art world inform, influence and impact interior design? That question is the jumping-off point for next week's Spring Market, Art X Design, at the DDB (Wednesday, May 24). With Liz Nightingale, the design center's director of marketing, at the helm, the program has been crafted with a singular vision (albeit with different manifestations across the building's many participating showrooms): making art accessible to designers. It's a theme that hits home for Nightingale, who was appointed to her post just before last year's spring market. She shares, "I've always loved art," and her goal this market is to help designers understand this seemingly complex world that is, in reality, quite close to their own.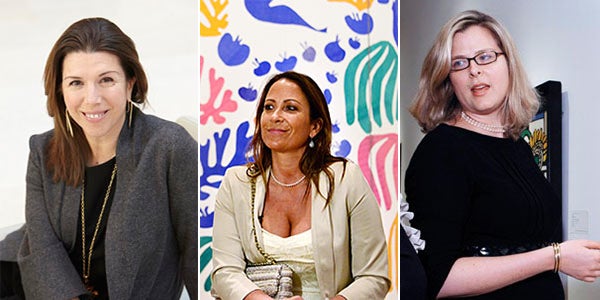 Stellene Volandes, Sophie Matisse and Molly Ott Ambler will join designer Stephen Sills for the opening keynote, 'Break From Tradition: How Art of the 20th Century Shapes Design.'
At the heart of making art accessible is making it understandable. To that end, Nightingale has enlisted a number of art-world notables to lead a conversation on the role 20th-century art plays in modern design. The panel will include artist Sophie Matisse (the great-granddaughter of Henri Matisse), Stellene Volandes of Town & Country, Molly Ott Ambler of Sotheby's, and designer Stephen Sills.
The second of three keynotes, with Luxe editor in chief Pamela Jaccarino and Stas Johnson-Chyzhykov of Artsy.net, will divulge usable information, tackling questions like: What are the differences between online art resources and their traditional brick-and-mortar counterparts? Panelists Jane Borthwick of Ronald Varney Partners and Alissa Friedman of Salon 94 gallery will help provide actionable information, encouraging designers to educate themselves first so that they may help their clients to more effectively collect and acquire artwork.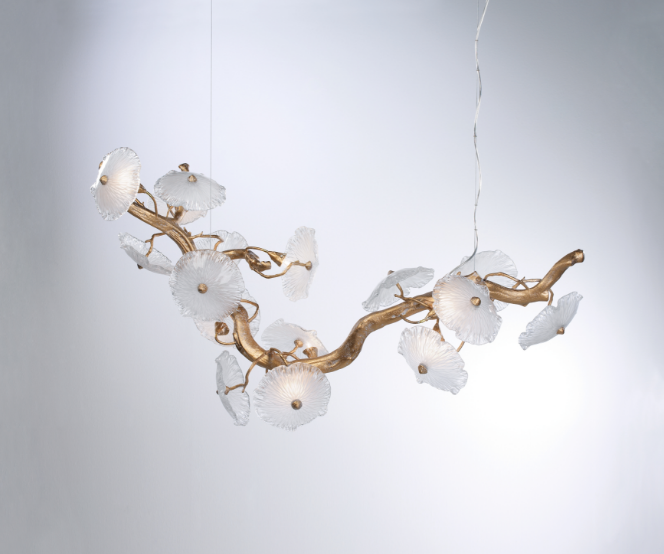 Other art-based programs include a panel on the history of handcrafted wood flooring, at I.J. Peiser's Sons; a Margaret Russell–hosted panel at Stark Carpet on navigating the art world and sourcing emerging talent; a conversation on showhouse art between Holiday House founder Iris Dankner and designer Rio Hamilton; Pierre Frey on how to expertly tour Art Basel and Design Miami; and a carefully curated slew of art-driven book signings and showroom events. 

Art creates conversations and brings people together. Bring art into the home that your clients will enjoy sharing with their friends, says Jane Borthwick of Ronald Varney Partners 
Behind each one is a common goal: "to provide access to the interior design community to experts, who are vetted," says Nightingale. "You could google 'art advisor' and get 100 names. But it's like getting a doctor or lawyer or accountant: You need a referral. Find someone who will work with you personally, your budget, someone who provides a service who meets your needs. The experts we're bringing in are all of that: They're vetted."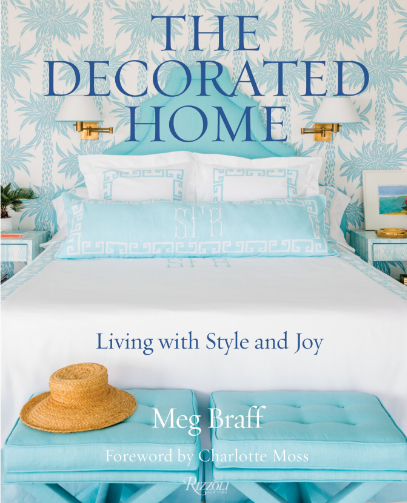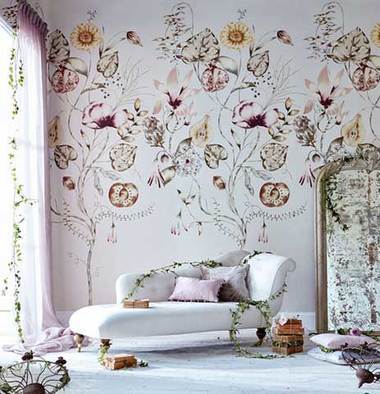 Meg Braff, author of 'The Decorated Home: Living With Style and Joy,' will join designer P. Gaye Tapp and Charlotte Moss for a panel on time-tested style, hosted by Benjamin Moore; ​Zoffany is hosting an open house during market.
The daylong, 80-program schedule is the biggest the DDB has seen in the last five years. "The programs [the showrooms submitted] were so good that we had to expand it!" Nightingale says. And art isn't the only focus of the offerings. Cathy Whitlock, author, magazine writer and editorial consultant at RubyLUX, will be heading a keynote that explores set design, alongside panelists including set designers and decorators David Korins of Hamilton, Wynn Thomas of Hidden Figures, and Sheila Bock of Madam Secretary.
"Film and television design have long influenced trends in interior design dating back to the 1920s, when the film Our Dancing Daughters introduced art deco to style-starved audiences. Today, we look to period and contemporary films and television episodic for everything from paint colors to furniture. Just look at director Nancy Meyers' string of design-rich films or the trend to license products from television shows (e.g., the Mitchell Gold + Bob Williams collaboration with The Good Wife) are prime examples."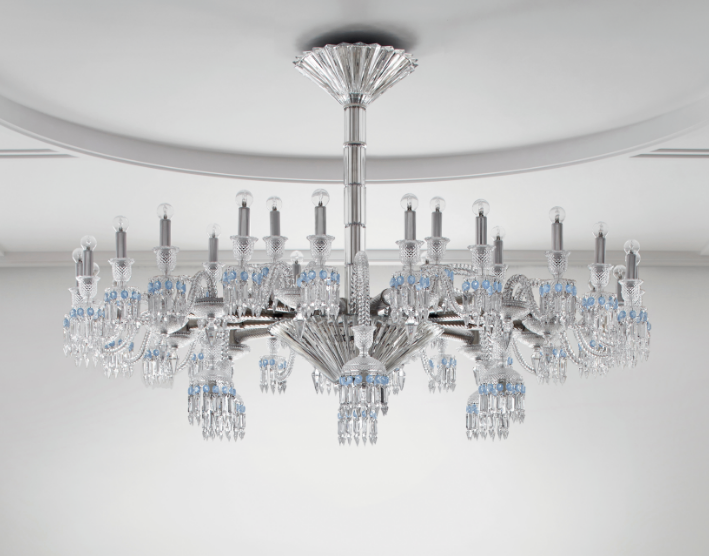 Interior designer and decorator Stéphanie Coutas's PARIS chandelier for Baccarat (Suite 1005)
Find the full schedule HERE, and a detailed keynote schedule below, courtesy of the DDB:
10:00 - 11:00 a.m.
TOWN & COUNTRY, Donghia, Suite 700
'Break From Tradition: How Art of the 20th Century Shapes Design'
Artistic masterpieces–from the Old Masters to impressionists and modernists–are no longer solely the purview of the museum exhibition or gallery walls, but rather are cherished focal points in the homes of collectors. Designing a space that seamlessly incorporates an important work, while celebrating its significance and protecting its integrity, is no easy feat, but should be highly rewarding. Join Town & Country editor in chief Stellene Volandes at the Donghia showroom as she moderates a panel of art and design experts, including Molly Ott Ambler, senior vice president, senior specialist of impressionist and modern art at Sotheby's; Designer Stephen Sills, renowned for his skillful work with priceless works of art; and Sophie Matisse, artist in her own right and great-granddaughter to Henri Matisse, one of the most influential artists of all time, whose works continue to impact contemporary artists in their practice today. Each panelist will share valuable expertise and anecdotes to shed light upon how we can design with masterpieces in mind.
1:00 – 2:00 p.m.
LUXE INTERIORS + DESIGN, Fabricut, Suite 915
'Collect Like an Expert'
Join Luxe Interiors + Design and Fabricut for an informed discussion led by the magazine's editor in chief, Pamela Jaccarino and Stas Johnson-Chyzhykov of leading art experts Artsy.com; Jane Borthwick, art advisor at Ronald Varney Partners; and Alissa Friedman, partner at the esteemed gallery Salon 94. Coming together from various perspectives within the art world, this group will examine the difference between a brick-and-mortar gallery and cutting-edge online art resources, providing valuable insights into the collection process, helping designers further educate themselves and their clients on how to acquire and collect art. 
4:00 - 5:15pm
THE HOLLYWOOD REPORTER, Zimmer + Rohde, Suite 932
'The Art of Set Design: Creating Dramatic Interiors in Film, Theater and Television'
Movies, theater and television have the ability to inspire, influence and entertain, transporting us to new worlds of luxury or evoke the realities of another place in time through the use of production design and set decor. Serving as a backdrop, set design develops the narrative, supports the characters and most importantly, provides the overall visual look and tone. Join award-winning Hamilton production designer David Korins, Hidden Figures production designer Wynn Thomas, Madam Secretary set decorator Sheila Bock, and moderator Cathy Whitlock, contributing writer for The Hollywood Reporter and author of Designs on Film: A Century of Hollywood Art Direction, as they go behind the scenes and lift the veil behind film, theater and television design.