Among the many standout qualities of the David Kleinberg Collection for Henredon is the thoughtful inlays of marquetry, a technique Kleinberg grew familiar with while designing a yacht for a recent client. Since debuting the collection at April's High Point Market, Kleinberg caught up with EAL to discuss his 40 clean-lined SKUs for Henredon.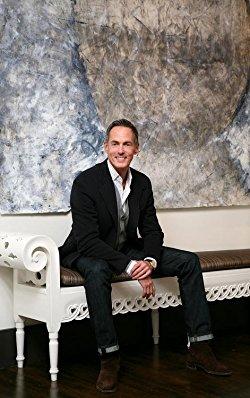 What inspired the designs of your new collection with Henredon?
When designing a boat for clients, we were drawn to the work of Italian architects from the 1940s and 1950s—Ico Parisi, [Guglielmo] Ulrich and Osvaldo Borsani to name a few. We were inspired by the softness of lines inherent in their work, and we began to apply these qualities to our collection for Henredon. The result is a mix of subtle woods and a thoughtful use of veneers and inlay.
We treated the finishes in a way that allowed the pattern of the wood to be inherent in the design. There are also high-gloss painted surfaces in six colors on a number of case goods. An example is the Rene console, which features polished nickel brackets that support a knife-edge high-honed travertine top. It has a polished mahogany base with grooves detail on its face and back.
Regan Iglesia, president of Henredon, mentioned that you challenged the company's manufacturing teams "to push new boundaries." Can you tell us more about that?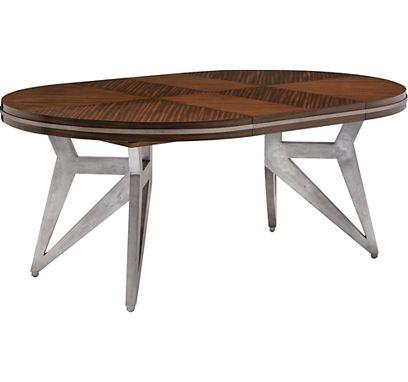 Our process was to produce samples for all of the wood and metal finishes that would be used in the collection, and many of these were outside of Henredon's usual range. For instance, we introduced designs that called for palm wood, bleached wenge and patinated nickel. Plus, the designs called for combining these materials and finishes, which added another challenge. Henredon was receptive and thorough in the collaboration and committed to making sure we were able to achieve our design goals, and hopefully we all learned something from each other.
What advice do you have for designers interested in licensing a collection?
It's important to commit the time and discipline to both the collaborative and the approval process. And, it's important to stay true to your designs and make sure you're pleased with the level of quality. My best advice would be to stick to your process and not abandon yourself to their process.